One of the finest films of the year is one of the most difficult to recommend.
Why? Because "Midsommar" is a horror film that pushes the envelope of what American audiences are accustomed to when it comes to graphic violence and sex. I don't remember when a horror movie has left me this disturbed.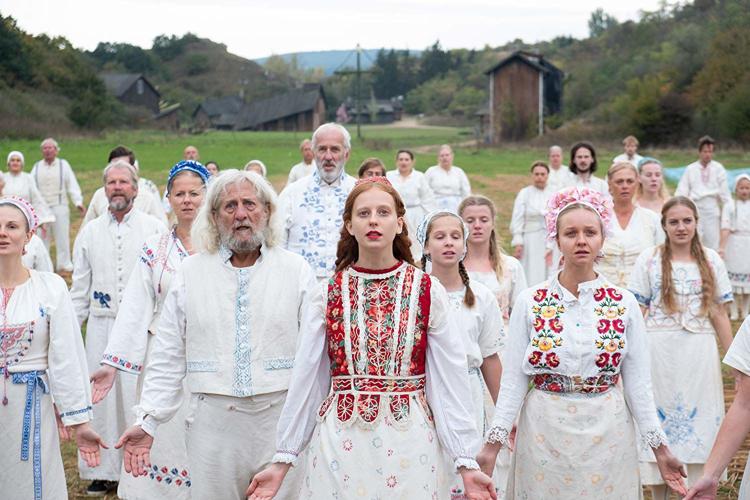 That said, the movie is brilliant, with its smart, meaningful script, characters that are well-rounded and lavish sets, costumes and environments that create an unnervingly realistic world.
To say that is challenging to watch is an understatement: This is not a typical thriller, nor is it a stalk 'n' slash. Its cinematic DNA stems from films such as "The Wicker Man" (the 1973 original, not the garbage Nicolas Cage starred in awhile back). It also reminds me a lot of "Hereditary," which Ari Aster also wrote and directed, as well as "The Witch" from 2015.
The central figure is graduate student Dani (Florence Pugh, "Fighting With My Family") who suffers a tremendous loss at the beginning of the show.
Dani is alone in grief except for her jerky boyfriend Christian (Jack Reynor, "Sing Street.") Dani thinks Christian wants to break up with her … and she's right. But now that she has suffered a tragedy, he can't bring himself to break up with her.
Christian has decided to travel, along with his friends, to a remote pagan community in Sweden. Reluctantly, he invites Dani along, and she agrees.
Christian's buddies Josh (William Jackson Harper, "Paterson") and Mark (Will Poulter, "The Maze Runner") aren't thrilled with Dani's presence, but they tolerate her.
They arrive to see the gorgeous Swedish countryside and they are made welcome by their friend Pelle (a wonderful Vilhelm Blomgren.) When the group of young people ingests hallucinogenic mushrooms, Dani has a bad trip.
In the meantime, the group, which includes a couple from England, is invited to watch and/or participate in the nine-day Midsommar celebration. Unusual structures, the white apparel of the villagers, runes and folk art images combine to create an unsettling feeling of dread while the celebration continues.
The sunny, bright outdoor settings make what eventually occurs even more horrific while the rituals that unfold become ever more bizarre and sinister.
The acting is superb, and the dialogue is true-to-life. The cinematography is marvelous, with superb long shots of the community at a lengthy table and creepy perspectives when hallucinogenics are involved.
This film is full of gore and sex that pushes the boundaries of the "R" rating. I've seen enough movies to know that, not too many years ago, this might very well have earned an "NC-17" rating.
Be prepared to shudder, especially if you see a matinee and you're stepping out into sunshine.
Stay up-to-date on what's happening
Receive the latest in local entertainment news in your inbox weekly!