With more gorgeous songs, dazzling environments and more of the same characters who have become beloved classics, "Frozen II" will warm your heart.
You may recall the first movie was inspired by the Hans Christian Andersen fairy tale "The Snow Queen." The sequel still reflects those origins.
This continues the story of sisters Elsa (Idina Menzel) and Anna (Kristen Bell), who live in the kingdom of Arendelle, now ruled by Elsa. Elsa still maintains her icy powers, and this time has an extra gift – or is it? Maybe it's a curse: She can hear a hauntingly beautiful song that keeps calling her from the north.
In a flashback to their sisters' childhood, we hear their mother (Evan Rachel Wood) singing an old, traditional song to them about an ancient river.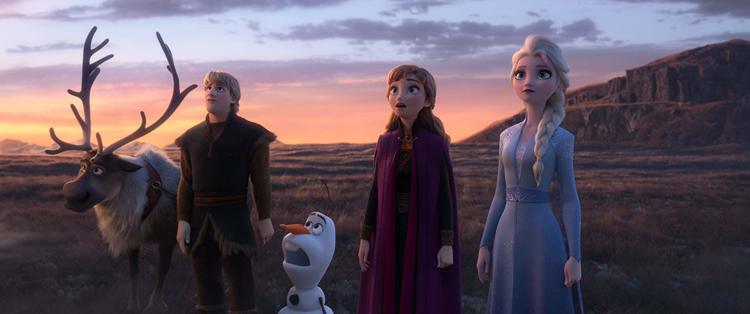 While the eerie voice continues to beckon Elsa, strange occurrences involving the weather unfold. The whole gang decides to journey to the north so Elsa can find out what's going on. Although Elsa wants to go alone, Anna will not hear of it.
In the meantime, Kristoff (Jonathan Groff) longs to pop the big question to Anna. Every time he opens his mouth, Anna misinterprets what he's trying to say. His timing is terrible, too.
Snowman Olaf (Josh Gad) is on hand again to annoy and befriend the others. His constant chatter includes a solo game of trivia (did you know gorillas burp when they are happy? I didn't, but Olaf does, and he shares this and all kinds of other tidbits.)
You have free articles remaining.
He also carries on about how the theory of water memory, which proves most interesting later in the film.
It turns out the call is related to the siblings' past from generations ago and a need to settle an old score.
Once again, the songs are by Kristen Anderson-Lopez and Robert Lopez are terrific. My favorite is "Lost in the Woods," sung by Groff in an homage to 1980s videos, a power ballad complete with soaring guitar, the character's shaggy hair and the tune's rhythm. It's brilliant.
One of the themes is change, whether it's the seasons of nature or personal transformation. Olaf in particular is an indicator of this. He has matured – maybe not as much as he thinks he has, though – and although he's fun and goofy he's not quite as silly as he once was.
The animation is as breath-taking, if not more so, than the preceding work. One scene involving rushing water and trees is so lifelike I almost couldn't believe it was animation.
Remember to stay through the credits for one extra scene that delivers a couple of extra laughs in a sequel "Frozen" fans will embrace.