Find Local Jobs. Get Hired.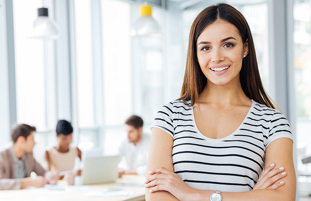 Find local jobs, receive personalized alerts and promote your profile.
Join our Talent Community
With steadily rising wages and increasing demand for skilled jobs, the goal of earning a six-figure salary is more attainable than ever before.
In the workplace, many people feel pressure to be extroverted in order to do well in their careers. Here are some jobs where you can succeed w…
A WalletHub study determined what the hardest working states in America are. 
You know the feeling: the dread that starts to creep up from the pit of your stomach on Sundays as the realization that, yes, you have to go t…
There's going to be a time in your career that you will get stumped or feel insecure. Here's some advice.
Sometimes, the little things can work against you.
How does your income compare?
To ease the process of finding employment for job seekers, WalletHub compared the 50 states across 33 key indicators of job-market strength, o…
Find out how you're doing on your retirement prep. Are you on track, or is there still work to do?
Military members perform vital missions while in the service. But some have had trouble finding work as they transition to civilian life. But …
Women have infiltrated traditionally "masculine" fields from welder to police officer to pro athlete. But certain fields are still considered …
Most people would give anything to do their jobs from home. But if you're not careful, that arrangement could take a serious toll on your ment…
For graduates at all levels, the personal-finance website WalletHub compiled a report on 2019's Best & Worst Entry-Level Jobs as well as a…
Consider this your ticket to employment — and less stress along the way.