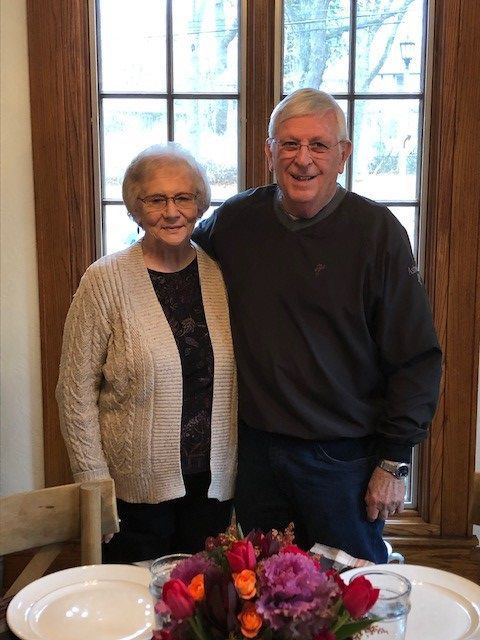 Mr. and Mrs. Sharon Martin, Muscatine, will celebrate their 60th wedding anniversary at a special celebration dinner with their immediate family.
Sharon Martin and Betsy Boldt were united in marriage on Dec. 18, 1959, at Zion Lutheran Church in Muscatine. Rev. Everett Hageman officiated.  
Attending the couple were maid of honor, Nancy Dora, and best man, Ronald Martin.
Their children include Sue (Mike) Miller, Muscatine, and Steve (Rick) Martin, Milwaukee, Wisconsin. They also have seven grandchildren, Megan (Ryan), Michael, Jordan (Shaina), Jacob, Peter, Patrick and Adam; two grandpups, Lucy and Stella; three great-grandchildren, Benedict, Emeric and Anastasia; and a great-grandpup, Rusty. 
Mr. Martin retired from Monsanto.
Mrs. Martin retired from the Muscatine Community School District.