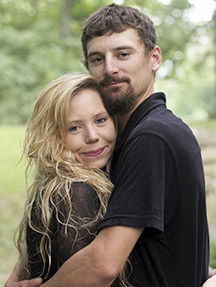 Allison Starkweather- Manary and Ben Eagle will be united in marriage in a private ceremony on June 4, 2016. A reception will follow starting at 6 p.m., at the Fruitland Community Center, at 104 Sand Run Road in Fruitland.
The bride-elect is the daughter of Debra and Tony Barber of Illinois City, Illinois, and Brian and Kelly Starkweather of Milan, Illinois.
The groom-elect is the son of Wade and Brenda Eagle of Muscatine.