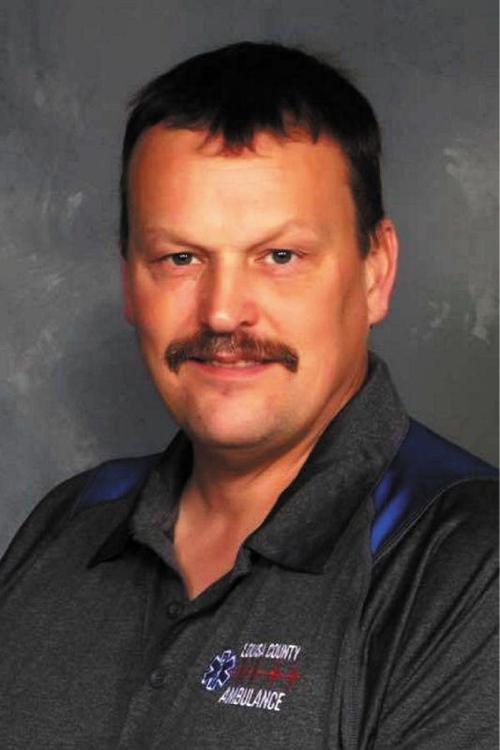 April 27, 1970-August 14, 2019
LETTS - Devin Andrew Estabrook, 49, passed away on Wednesday, August 14, at OSF Saint Francis Medical Center in Peoria, Ill.
The funeral service will be held on Saturday, August 24, at 11 a.m. at Ralph J. Wittich-Riley-Freers Funeral Home. Pastor Ryan Downing from Faith United Church of Christ will officiate the service. Casket bearers will be Cody Estabrook, Kylea Estabrook, Trey Ridenour, Murry "Butch" Estabrook, John Estabrook, and Phil Carver. Honorary casket bearers are Cindy Carver and Kim Graff. Burial will follow the service at Memorial Park Cemetery. After the burial, a time of food and fellowship will be held at The Rendezvous in Muscatine.
Visitation will be from 2 p.m. until 8 p.m. on Friday, August 23, at Ralph J. Wittich-Riley-Freers Funeral Home in Muscatine, Iowa. Memorial donations may be made to the family in care of Tonya Estabrook.
You have free articles remaining.
Devin was born on April 27, 1970, in Muscatine, Iowa. He is the son of Murry Alfred and Virginia Nadine Lord Estabrook. On May 24, 1991, Devin married Tonya Ridenour.
Devin worked for Grain Processing Corporation for 20 years in the maintenance department. For the past seven years, Devin has worked in maintenance for Bayer (formerly Monsanto) and also worked for the company's E-Team. He also owned and operated his own construction business, Estabrook's Exteriors, for many years.
In 2009, Devin joined the Louisa County Ambulance in Letts, Iowa, as a driver. He decided he wanted to be more than a driver so he took classes to earn his EMT certification. Devin loved the profession so much that he went on to take the courses to become a paramedic. Devin was also a volunteer firefighter for Grandview Fire Department in Grandview, Iowa.
In his free time, Devin enjoyed a myriad of hobbies which included building model airplanes, camping, remote control trucks, riding his bicycle, riding his motorcycle and spending time with his family. Devin also enjoyed heading to the Iowa Speedway in Newton, Iowa, each summer where he was the paramedic assigned to turn 3 for the Care Ambulance Service.
Devin is survived by his wife, Tonya Estabrook of Letts; his son, Cody and daughter-in-law, Hannah, of Fairfield; his daughter, Kylea Estabrook of Letts; his brother, John Estabrook and sister-in-law Bonnie, of Fruitland; his brother, Murry (Butch) Estabrook and sister-in-law Deb, of Oklahoma; his sister, Cynthia Carver and brother-in-law, Phil, of Muscatine; his sister, Kim Graff and brother-in-law Steve, of Muscatine; his aunt, Donna Lewis, of Mesa, Ariz.; brother-in-law, Lonnie "Bud" Ridenour; brother-in-law, Troy Ridenour; and many nieces and nephews.
Devin was preceded in death by his parents; his brother, Lee Estabrook; and his sister, Christina Estabrook.
To plant a tree in memory of Devin Estabrook as a living tribute, please visit Tribute Store.