Black flies. Buffalo gnats. Pains in the neck.
There are a lot of names for them, and thanks to their breeding habits in rivers and streams, they're getting more common. And they bug people, pun intended.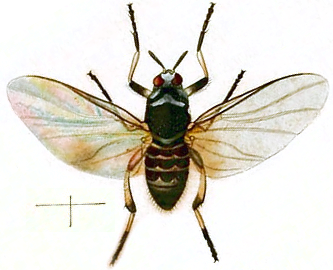 What to do about them? Luckily, they won't last long, experts say.
"The larvae live in the streams, and then when they turn into an adult, they'll live for two or three weeks. So that's why we're seeing thousands of them, if not more, right now," said Kinsey Nielsen, Nahant Marsh natural resource manager. "They're all emerging and they have a short lifespan, so after two or three weeks this will all probably be past us." 
You have free articles remaining.
Black flies are more active in the daytime, and calm days, without a lot of wind, are the biggest problem, Nielsen said. "Even when it's really sunny out, they are still very prevalent. The females need blood for the successful laying of eggs, so just like a mosquito it's the females that are biting us." 
Bites are painful and can produce bleeding, itching, inflammation and swelling according to an Illinois Department of Public Health report. They recommend wearing long-sleeved shirts, long pants and a hat with netting to keep flies off the head or neck.
For those who keep livestock or have patios, IDPH recommends operating large fans as a deterrent. If netting is used to screen an area, ensure it's a fine mesh. The bugs can penetrate most window screens.
The use of repellent is trickier. Nielsen says products with DEET, which keep mosquitoes away, don't really work on black flies.
"The best thing I have found personally is the Bug Soother bug spray. That works much better than the harsher, chemical bug sprays," she said, but it doesn't work well on mosquitoes. 
To treat bites, Nielsen recommends anti-itch cream. "I think it depends on the person, how much you react to it. So usually after you get bit, it swells up and it can be itchy for a while, but put cream on it and it should just go away naturally after a day or two."