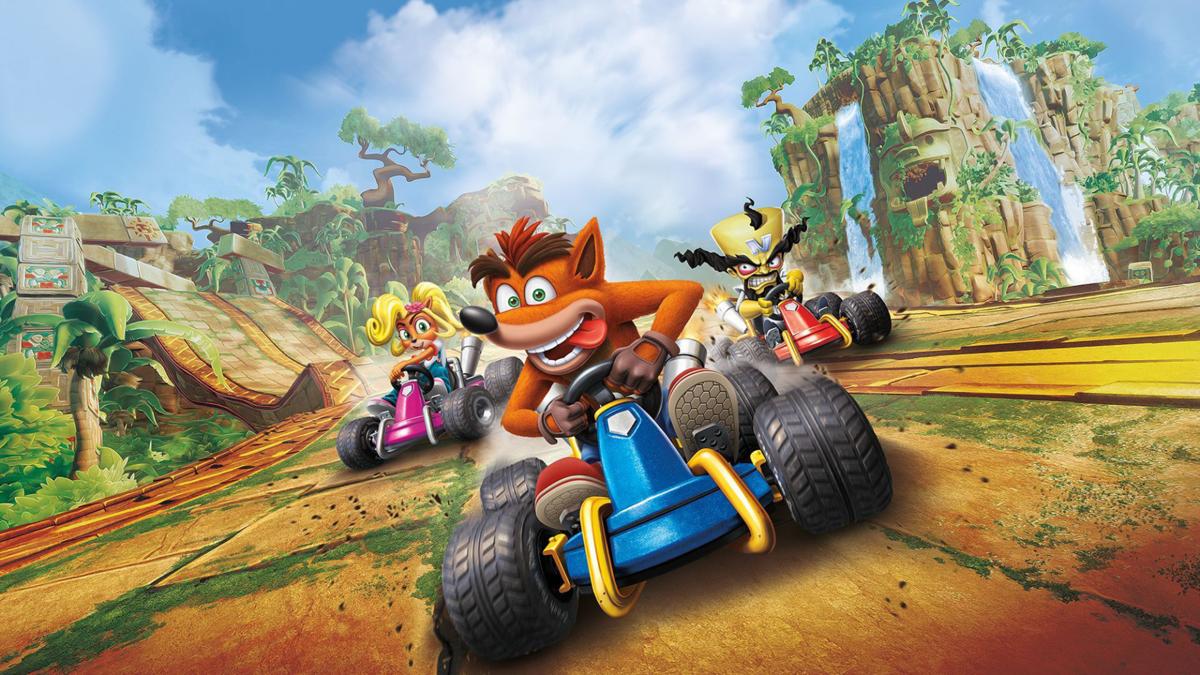 Parents need to know that "Crash Team Racing Nitro-Fueled" is a cartoony racing game for PlayStation 4, Xbox One, and Nintendo Switch. Players use missiles, bombs, and boxes of TNT to take out the competition, resulting in explosions, crashes, and, in some instances, characters being lit on fire. But all of this is done with a silly, cartoony look and feel. There's also some juvenile humor: A character picks his nose and eats it, and seagulls use some rocks as a bathroom. Otherwise, there's no sex, cursing, or references to drugs and alcohol, save for what you might hear if you play online, where communication isn't monitored.
In "Crash Team Racing Nitro-Fueled," the titular marsupial, his friends, and his enemies engage in a series of go-kart races to determine who's the best racer. That champion will then have to race an alien named Nitrous Oxide, and if they lose that showdown, the Earth will be turned into a parking lot. If they win, perhaps they get bragging rights, but it's simply that they'll have saved everyone on the planet that's they're reward. Apart from the single player campaign, players can also engage in single races against other players and AI opponents.
Though this is a remake of a 20-year-old game, it still manages to be a lot of fun, and not just in a retro/nostalgic way. Like the original "Crash Team Racing," "Crash Team Racing Nitro-Fueled" is a cartoony, arcade-style go-kart racing game in which characters from the Crash Bandicoot series engage in what's essentially their version of Mario Kart. Not only do they drive circles around twisty tracks — some of which have branching pathways — but they also try to get an edge by using weapons against each other, triggering defenses to protect themselves, and using boosting pads built into the tracks for when they want to get extra speed to get ahead.
As for what this version has that the original did not, well, not only does it look and sound a lot nicer thanks to upgraded visuals and audio, it also now lets you race against people online. But as fun as this all may be, it does have some minor issues. For instance, while you can switch the gas pedal from one of the front buttons to the right trigger, you can't do the same with the brakes. "Crash Team Racing Nitro-Fueled" still has enough of the original's charm and challenge to delight fans, both young and old, of cartoony racing games.
Recommended for ages 10 and older
Positive messages: 2 out of 5
Positive role models: 2 out of 5
You have free articles remaining.
Drinking, drugs, and smoking: 0 out of 5
Platforms: Nintendo Switch, PlayStation 4, Xbox One
Release date: June 21, 2019
ESRB rating: E10+ for cartoon violence, comic mischief