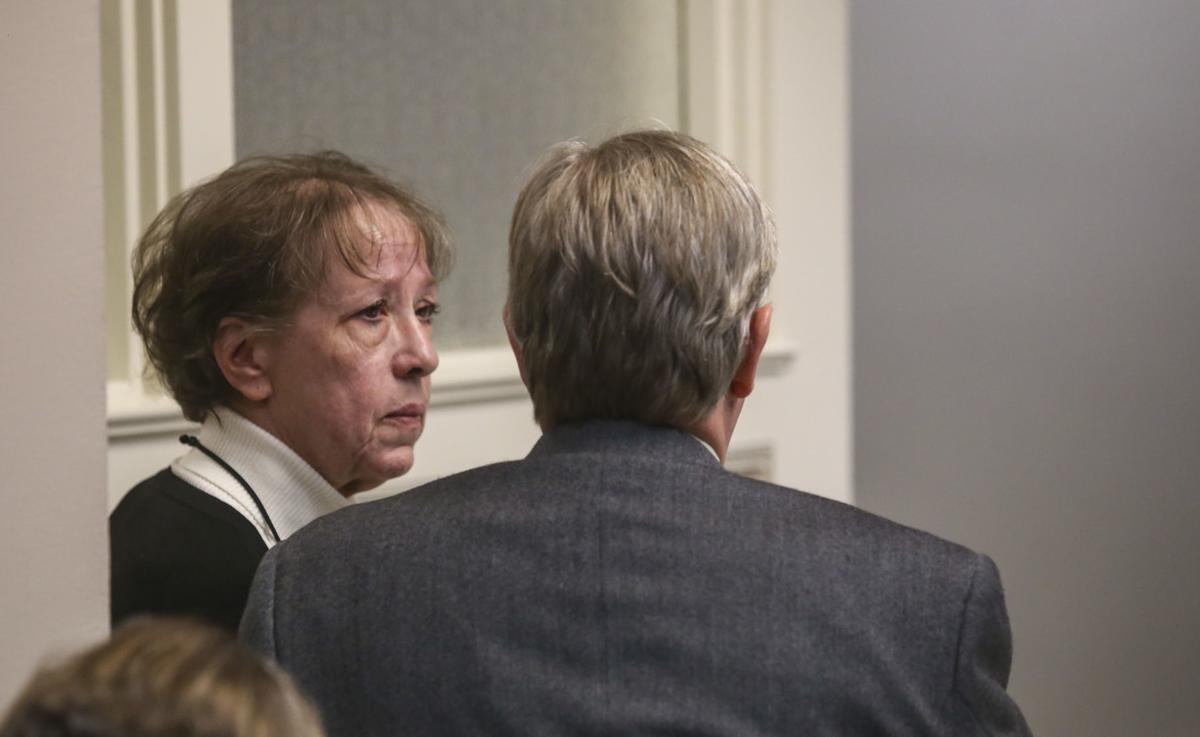 MUSCATINE – Annette Cahill showed no outward signs Friday morning when the ruling came down that she had been sentenced to 50 years in prison for the October 1992 death of Corey Lee Wieneke.
During a sentencing hearing Friday morning in Muscatine County Court, Cahill received the maximum sentence for second degree murder of up to 50 years in the Iowa Department of Corrections. In September, a jury had found the defendant in the local cold case guilty of second degree murder more than 25 years after the crime had been committed.
"This is a conviction based on zero forensic evidence," Elizabeth Araguas, attorney for Cahill, said after the sentencing. "There was none available. The DCI failed to adequately test any of it. This is a case tried in the 21st century and deserves 21st century technology to be used. Annette Cahill maintains her innocence and on behalf of her and her family we will continue to fight for justice and find Corey Wieneke's real killer."
She confirmed Cahill planned to file an appeal of the Sept. 19 conviction. The appeal has to be filed within 30 days.
Wieneke was found beaten to death in his West Liberty home. A jury of nine women and three men found Cahill, now 56, guilty of killing him after spending six days hearing testimony and arguments in court.
Muscatine County Attorney Alan Ostergren said he felt justice had been served in the case and during his closing statement apologized to Wieneke's family that the guilty verdict had taken 27 years.
"I'm so grateful Corey's family was able to hear the jury come back guilty and watch Annette Cahill be sent to prison for taking him from his family," he said. "It's a great day for justice in our community."
He commented an appeal of a conviction like this is common and in his opinion the state has a solid record and he did not believe any significant issues that could overturn the verdict.
During the hearing, Susan Wieneke, Corey's mother, gave a victim's impact statement, saying that her family was robbed of its future with her son and grandchild during only a few hours of the morning of Oct. 13, 1992. She had recommended Cahill should have at least received the amount of time they had been without their son as a sentence. She said she was pleased the sentence was 50 years.
"It's over," she said, after waiting 27 years for justice for her son. "I haven't even realized yet its over. We're happy, but it's going to take a few days for it to sink in, and I feel so sorry for her family. We got to know them better in the second trial and they are really nice people."
She said now that justice is done, the family hopes to be able to "go back to being normal people for a while."
Previously, a jury had remained deadlocked after hearing the same evidence and a second trial was required. Cahill was arrested last May and charged with first-degree murder. The prosecution, led by Ostergren, argued Cahill, 29, and Wieneke, 22, had a romantic and an intense relationship for about a year before Wieneke's death. He said the murder had occurred during an argument between Wieneke and Cahill about his involvement with another woman. But the defense team of Clemens Erdahl and Araguas argued there was no physical evidence to connect Cahill to the crime scene, nor the murder weapon, an aluminum baseball bat.
The case went active again in 2017 by an alleged confession shared with investigators. Jessie Becker said in 1992 when she was nearly 10 years old, she heard Cahill, then Annette Hazen, confess to killing Wieneke. The defense argued the confession was not a true confession as it was overheard by a child who was not interviewed by a trained professional at the time.
Be the first to know
Get local news delivered to your inbox!