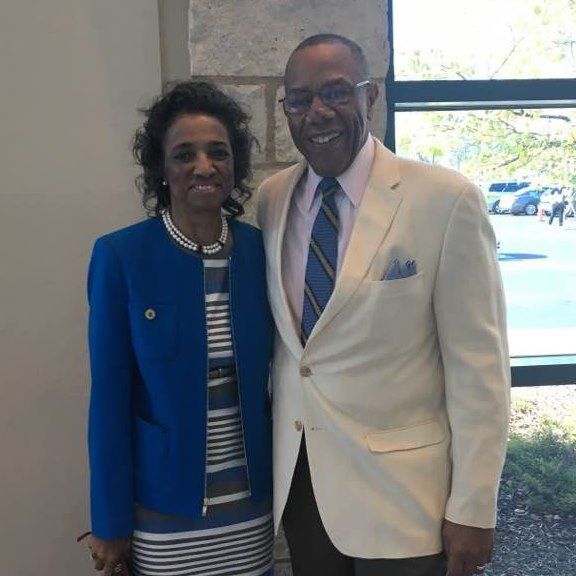 MUSCATINE — To Osmond "Oz" Malcolm, the military services have always been just part of life. With a father who was a British Marine officer, a mother who was a Navy nurse, and brothers who were in the Korean and Vietnam wars, it only made sense for him to join the Marines too.
Now retired, Oz is the second ward representative for the Muscatine City Council. He's also a volunteer at the Salvation Army, in charge of disaster services while also helping with projects such as the Red Kettle and Angel Tree events, a volunteer hospital chaplain, a husband and a father and grandfather. But even years after retirement, Osmond Malcolm is still connected to his time as a Marine and acknowledges how those years shape him.
Malcolm joined the Marines in 1974, where he worked in security for eight years. Malcolm would handle classified documents, delivering them to the officers who needed them and then locking them back up afterward. "We had to pay attention, to make sure we kept track of everything and didn't lose anything," said Malcolm. During his seventh year in the Marines, Malcolm was hurt in a training exercise and spent a year and a half going through medical treatments. Because he couldn't technically go to combat because of this accident, he had to be sent home, even if his specialty was handling documents.
"When I got out, I decided that I needed to go to school to do the things that I wanted to do." Malcolm was able to go through formal training and earn college education without racking up huge debts because of his military service. He completed seminary training and got a college degree. It was during this time that Malcolm discovered his love of volunteering. "While I was in Seminary, they required that you spent some time volunteering in different places." To complete this requirement, Malcolm would volunteer with the Salvation Army, helping with their Thanksgiving meals and Christmas fundraisers, wrapping gifts or helping serve food.
Years later, when Malcolm and his wife had to move to Muscatine to take care of his mother-in-law, Malcolm got in contact with the Muscatine Salvation Army. "We were so used to volunteering in Chicago that it just made sense to do it here too, and it just became our big project." Along with volunteering with the Salvation Army, Malcolm also puts the skills from Seminary to good use by being a volunteer hospital chaplain.
While in Seminary, he completed an internship at a hospital, which Malcolm did it through the Veteran's Administration in Chicago.  This allows Malcolm to go to Iowa City and work at the hospital there, where his specialty is working with fellow veterans.
"I don't want to be paid for the chaplain work that I do," Malcolm explained, "I just come in, do what I do and leave. I ask them if anyone's gotten any good news that day, and I listen to what their struggles are, what their challenges are." Malcolm spends much of his time at hospitals in the psychiatric ward, listening to veterans with PTSD and hearing their struggles with readjusting to their new civilian lives. "There's no way to really measure how much you're helping. All you can really do is listen to them, hope for the best and see where it goes."
While being in the Marines helped set him on his education and career paths, Malcolm also took that time very personally. "It made me more organized and more precise in my daily routines. It structured me, though my wife will sometimes joke about how my clothes are color coordinated and have to be hung a certain way." Still, Malcolm is happy to follow the Marines slogan of "Power planning assures superior performance." When asked if he had ever thought of joining a branch other than the Marines, Malcolm jokingly answered, "Oh, they have another branch of service?"
Like many other veterans, Monday's holiday means a lot to Malcolm. However, when asked what the day meant specifically to him, he unsurprisingly wanted to put the focus on all veterans and not just himself. In his words, Veterans Day is the day to acknowledge the people who stood up and represented what the American flag means.
"I don't think people really get it unless they've actually been a veteran. You don't really understand the dedication to that flag, what the principles of that flag mean to a veteran… I look back at all the veterans that are buried out at Greenwood cemetery and I keep reminding people 'These people paid the ultimate price for the privileges we enjoy today'."
Truly, there is no better way of acknowledging these veterans than simply saying thanks. So, to Councilman Osmond Malcolm and to all the other veterans in the Muscatine County: Thank you.
Be the first to know
Get local news delivered to your inbox!