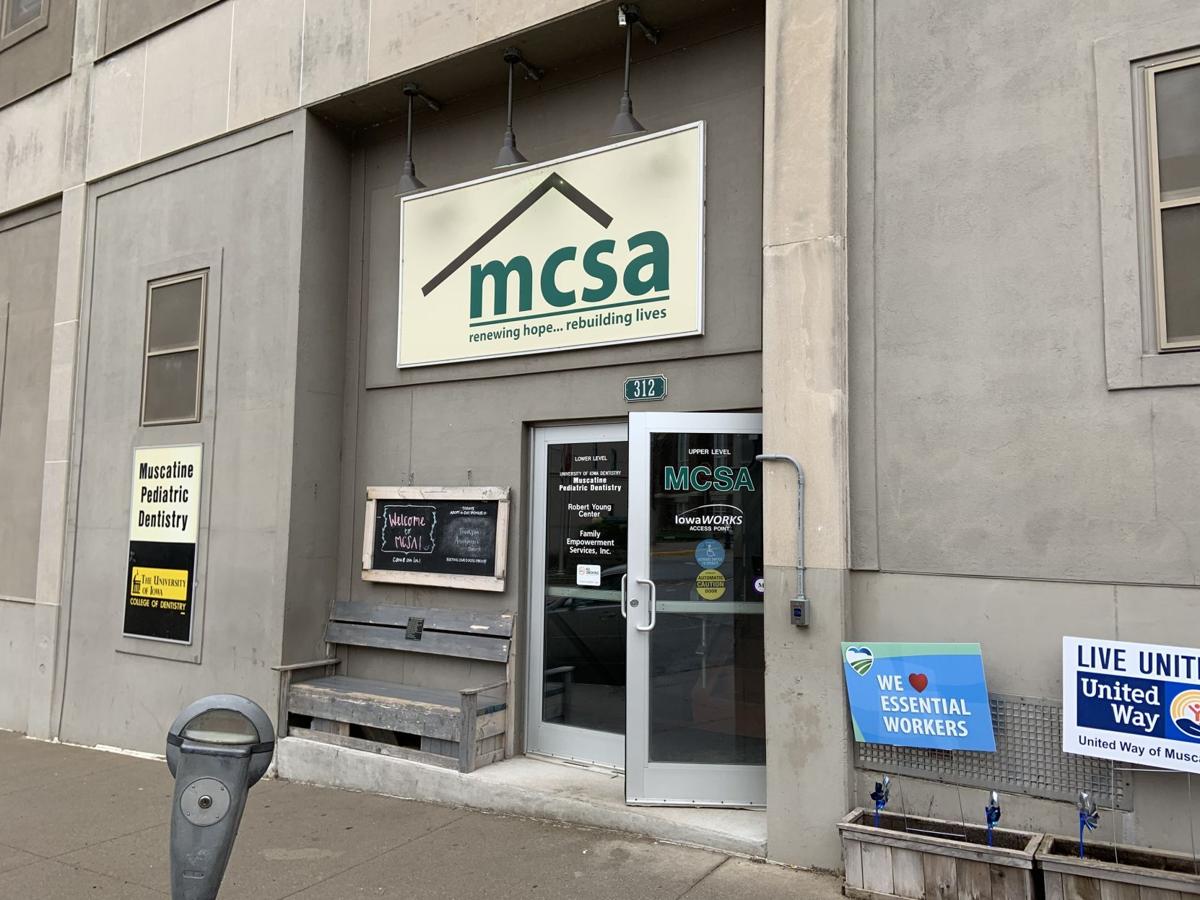 MUSCATINE — The Muscatine Center for Social Action is ready to kick off its latest housing project on Friday thanks to local donations and the help of an area church.
MCSA has been working with First Presbyterian Church on a "Double Your Dollars For Housing" campaign, with the church matching up to $30,000 in donations. Now the group is ready to start their latest housing revitalization project at 605 6th St. in downtown Muscatine, with demolition starting at 8:30 a.m. on Friday, April 9, and work continuing into Saturday. MCSA invites the community to watch them work.
Over the course of several volunteer-run demo and rehab days, the 6th Street property will be turned into a modern single-family home with at least four bedrooms. It will be rented out to a local single family at a later date.
"Our community has been talking about housing and doing research on it for years," Scott Dahlke, executive director for MSCA, said. "MCSA is going to start initiating an entire neighborhood revitalization initiative. I think we as an entire community can improve the look, feel and operation of our housing units, and it's going to benefit everybody."
According to Dahlke, MCSA first began these efforts about five years ago when it started doing research and planning. Then, three years ago, MCSA updated its strategic plan to include the goal of "improving the quality and quantity of workforce housing in Muscatine," further cementing its goals.
"Between trusts and the religious community, we've raised about $150,000 so far," Dahlke said. "It was really a no-brainer that after all the research that went into supporting that strategic plan that now, with the pandemic approaching the rear view and our partners like FPC helping out so much, we can now focus more on improving our community one home at a time."
Dahlke said affordable housing is one of the biggest struggles that Muscatine families face, adding that the city itself is about 990 units short of providing affordable workforce housing to its residents, making initiatives such as these all the more important.
"The people that we serve who are in need are going to have really high quality housing units to move into, and with that high quality housing unit comes a sense of pride and a sense of ownership over it," he said. "So we do believe it'll be the catalyst for client outcomes to improve, as well as for the beautification of our neighborhoods."
While the beginnings of this initiative are underway, the project still needs private investors to help with the neighborhood revitalizations and provide "good quality landlords" that the MCSA can support, as well as further donations.
Currently, FPC is also providing volunteers to help out on the demo and rehab days, but it could always use more help, so Dahlke is encouraging residents to help out, emphasizing that it's very much an "all hands on deck" project.
"It's a great way to build fellowship," he said. "We did another rehab project a couple years ago, the 4th Street apartments, and the volunteers that did that still have that camaraderie and talk about that project to this day. I think it's a great way for people to come together — just swinging hammers, getting dirty, and building those relationships, knowing that they're making their community more beautiful."
If all goes according to plan, this won't be the only house that MCSA helps revitalize. Another property has already been purchased with plans for refurbishment and several others are being researched or in the beginning stages of planning. Discussions with other local nonprofit leaders in housing are currently in-progress as well and a long-term version of the revitalization project is underway.
"We're really excited. There's nothing more systemic that we can do in Muscatine to change the trajectory of our future than improving the quality of housing," Dahlke said. "I'm really hoping people will get enthusiastic about this and get behind it because it takes everybody to complete such a goal."
To become involved with the campaign either as a donor or a volunteer for the renovation process, go to mcsaiowa.org/housing campaign. Volunteers can also call Paula Stover at 563-506-3079. Donations by check can be made out to MCSA with "housing campaign" in the memo, and all cash donations can be dropped off at 312 Iowa Ave.