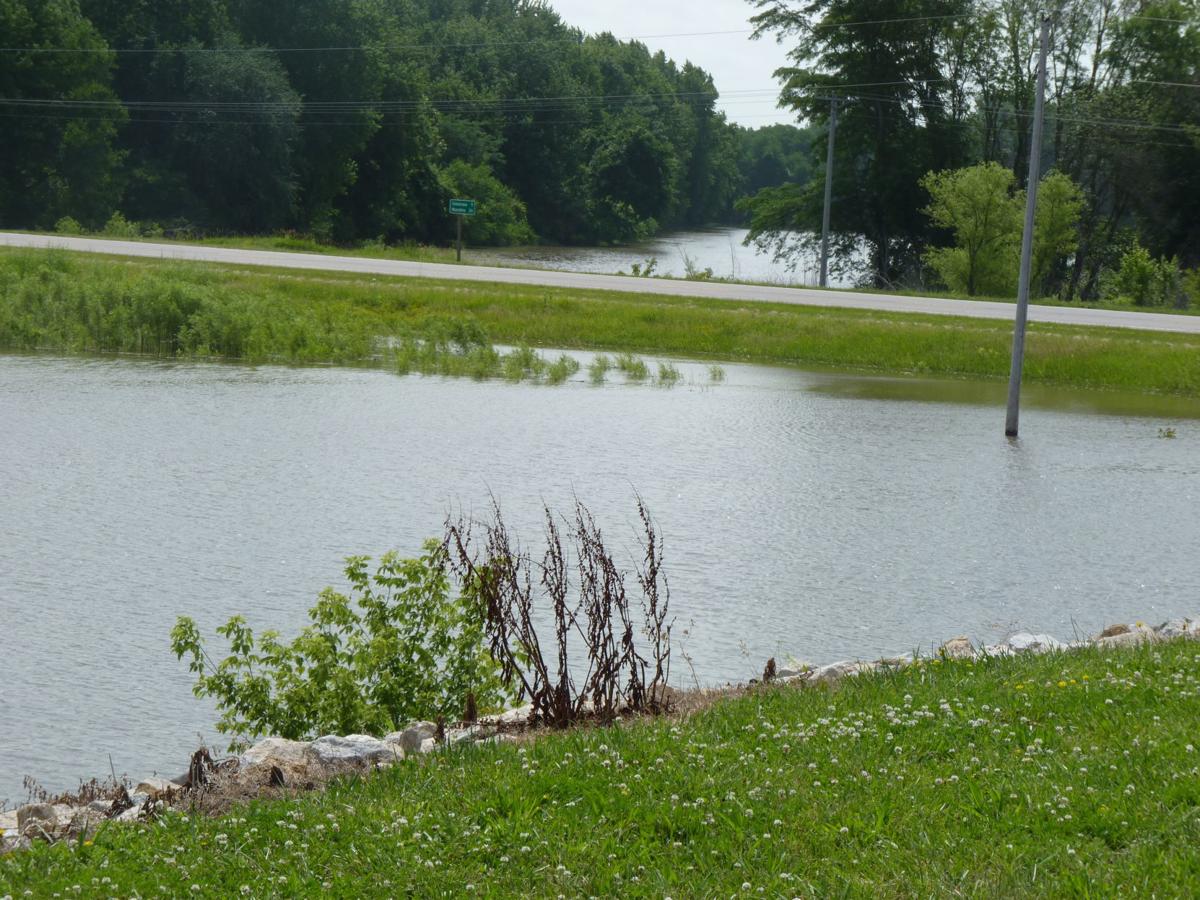 COLUMBUS JUNCTION – Flooding along the Cedar and Iowa Rivers began over the weekend. Because of this, the Columbus Junction yard waste dump site will be closed until further notice and will open when the water begins to recede.
"(The yard waste site) sits so low, so it's the first thing that gets water when it comes up. Rather than have people stomp through the water and make a mess out of it, we just shut it," said Public Works Director Todd Salazar.
According to Salazar, this is standard procedure for when the water gets above a certain point. "When it gets to about 22 feet, it gets to the edge of the burn pile, and we just shut it down so that no one goes down there," he said.
With the flooding forecast to reach 22.6 feet for the Iowa River, Salazar assured, "We can easily handle that, and I believe it's supposed to go down starting (Monday) evening." He isn't expecting the dump site to stay closed for very long.
Muscatine County was issued another flood warning over the weekend for the Cedar River near Conesville, which will expire Friday morning. At 7 p.m. Sunday, the Cedar River was 15.7 feet and falling, nearly three feet above flood stage. At this stage, water begins to affect residences along County Road G28 as well as several gravel roads.
This comes after a spring filled with light flooding in the county. In late March, the Mississippi River rose above flood stage. It reached moderate flood stage in Muscatine in early April, which prompted the closing of sections of Riverside Park and River Road. Since then the Mississippi River has fallen and currently sits at 12.8 feet.
A flood warning was also issued for the Iowa River in Wapello on Sunday, which will remain in effect until Thursday evening. According to the National Weather Service, at 7 p.m. on June 28, the river was at 24 feet and steady, three feet above the start of the flood stage and expected to affect residents near the Highway 61 bridge through minor flooding. The water is forecast to fall Thursday evening.
"The main flooding was mostly on the Mississippi River in the spring, and of course there's been some really heavy rain the past couple weeks across Northeast Iowa and part of Eastern Iowa… so the Cedar River's been in flood recently, but everything now is starting to come down," said Meteorologist John Haase.
Currently, the National Weather Service isn't seeing any huge storms, and while there is still a chance for isolated ones, they aren't expected to severely affect any rivers. Temperatures may also help keep flooding chances low. "As the weeks progress, we get into a hotter and dryer pattern for a while," Haase said, "It's really a blocked out pattern where it's potentially going to be 90 degrees for two weeks. There's not too much in the way of rain, so I think we're in pretty good shape here at the moment."
As for the rest of the summer, it looks to be a fairly dry July, with most of the month being hot. "I can't say we're going into a drought type situation, but it'll at least be dry for a while," Haase said. However, with the past ten years having wet autumns and the possibility of huge thunderstorms from northern states such as Wisconsin still possibly affecting the Mississippi River, there aren't any guarantees that Muscatine County won't have any more flood issues this year.
"(Flooding) can occur at any time — if you get a pattern set up where you're getting tons of rain — but right now at least for a few weeks, I think we're safe," Haase said.
Be the first to know
Get local news delivered to your inbox!