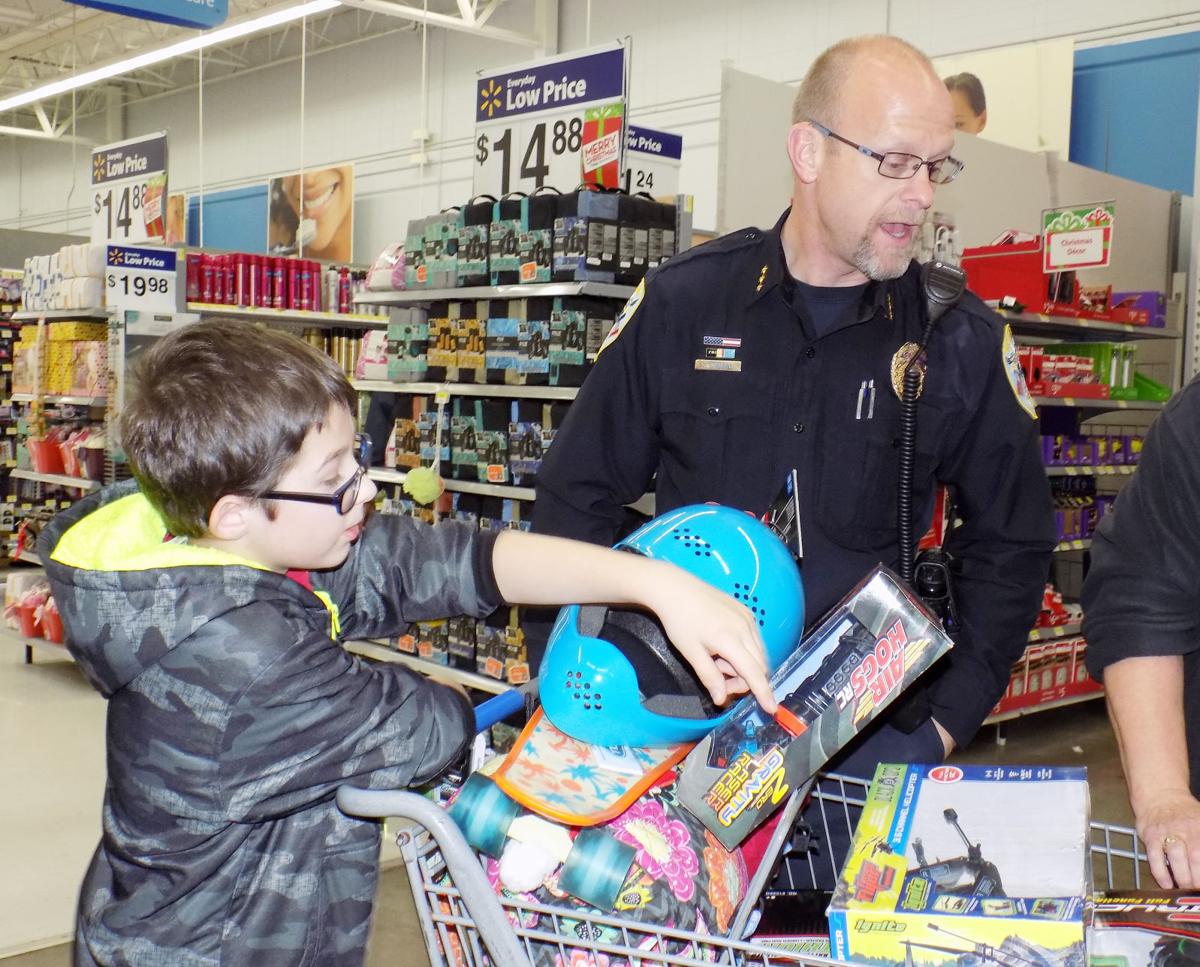 MUSCATINE — Since he was a boy, Phil Sargent was interested in law enforcement. Through hard work, he was able to make his aspirations a reality, and after a successful career, he says he's ready to start something new.
On Friday, Jan. 8, Sargent worked his last day at the Muscatine Police Department, retiring as the department's assistant chief. His colleagues sent him off with a retirement luncheon.
Sargent was with the Muscatine Police Department for 31 years and nine months, choosing to retire after his most recent birthday.
"I turned 55 in December," Sargent said. "With the pension system, you can retire after 55 and there came a point this year when I knew it was time to retire, so I started planning for it."
Although he said Chief Brett Talkington wanted him to stay, Sargent said other people in the department will carry it forward in his absence.
"It was time to let them move on with their careers too," he said. "Give them a chance to supervise or command and help run the department."
Sargent said when he was younger, neighbors in law enforcement told him about the job and took him on a couple ride-alongs.
"Over the years, I stayed interested in it, and I can't say there was really one thing specifically that drew me to it other than it was just a passion that I had," Sargent said. "I knew that's what I wanted to do."
Sargent most enjoyed being involved and helping in Muscatine.
"Some of that was at work, and some of that was just helping community groups and such. It's been very rewarding." One of the ways he was able to do this was being part of the Muscatine Police Officer's Association since its beginning, helping those in need and participating in events like Muscatine's Shop with a Cop.
"It's a fantastic program, it's a wonderful thing that we got started here, and we were one of the first ones in the nation to do it," he said. "It's a great way to connect with the kids and their families of the community, especially families that need a hand up at special times throughout the year."
Sargent said he enjoyed the people he's worked with, as well as the environment that the police department had. "I just enjoyed being part of the community and trying to make Muscatine a better place, and to help people in this area with any of their problems."
He planned on taking only a few weeks off following his retirement. Sargent has a new job lined up with a private company — he declined to say where — that he thinks will be less stressful.
"I'm not going to be in charge of everything, and it's going to be a job that I'm hoping to just have fun with, make some extra money to help with insurance costs, and keep me active," Sargent said, adding that he wasn't yet at the 'relax and do nothing' point of his life yet.
"I like doing a lot of different things… I need something to keep me busy and keep my mind active, and I think this will be a good avenue for that," he said.
Sargent wished his co-workers the best of luck in their careers before leaving the office for the final time.
"Muscatine has a very fine law enforcement agency, they always have," Sargent said. "I hope everyone there and everyone in law enforcement stays safe and has a good career. One thing that I've always found exceptional is the amount of support that the community has given the police department, and the appreciation that we get has been astounding. I couldn't ask for better support, especially through the trying times. I thank the community and everybody in this area for their support of law enforcement."