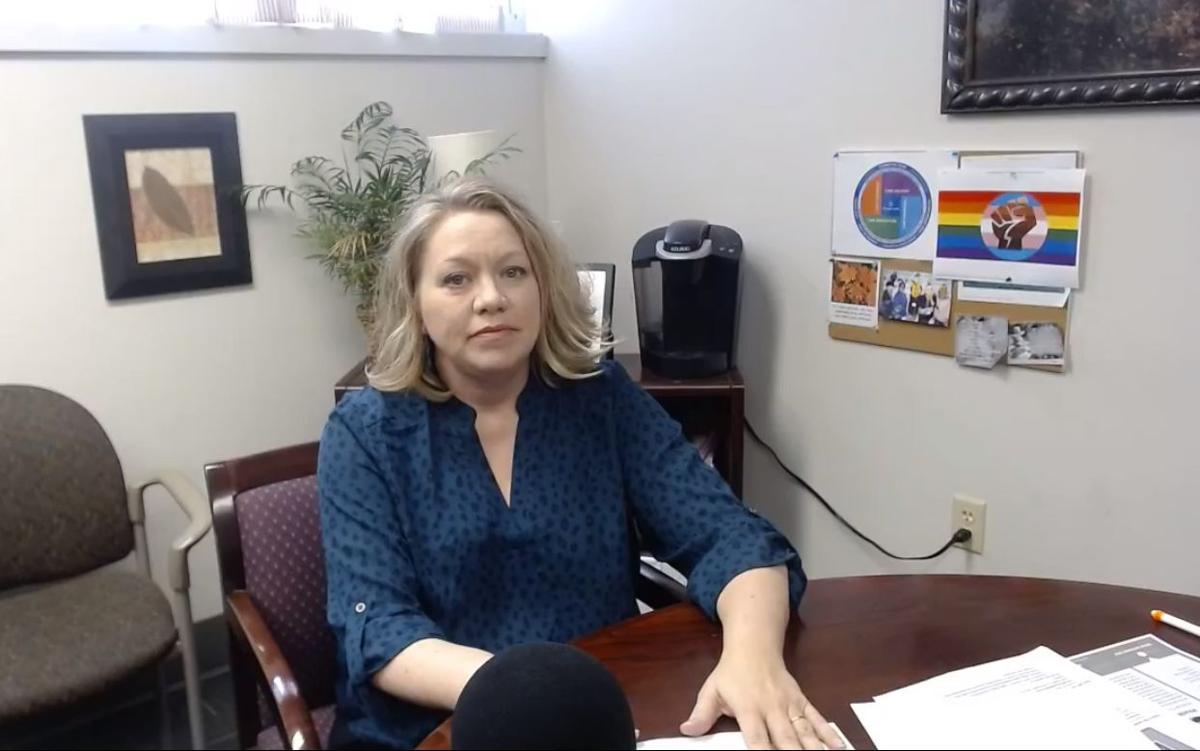 MUSCATINE — Vaccine Phase 1B in Muscatine County could take until late summer to complete.
That's according to Public Health Clinical Manager Holly Barrett, who hosted a live update on COVID-19 vaccines in the county through the Trinity Muscatine Public Health Facebook page.
Barrett said there are about 20,000 residents in Muscatine County who qualify for a vaccine in Phase 1B, and vaccine supply is still limited.
"Based on our current number of vaccines we receive from the state, we expect this could take our county until the end of summer to complete," Barrett said, "We're all hearing about the tremendous amount of vaccine being produced on the news, but that doesn't mean that volume will flow to Iowa or to Muscatine County specifically."
Barrett said there is confusion about who will give the vaccines: Public Health, their physician or a pharmacy.
"There are a couple of different options," Barrett said. UnityPoint Clinic, University of Iowa Healthcare Muscatine, Mercy Family Medicine Muscatine, Community Health Care and their doctors' offices have a distribution plan for their patients ages 65 or older, with support from Public Health. 
"You could also receive your vaccine from select pharmacies," Barrett continued, Some locations, such as Hy-Vee, Walgreens and CVS, have received doses directly from the state of Iowa that are specifically for persons 65 years and older."
Wester's in Muscatine is also working on getting vaccines, she said. Barrett said to check pharmacy websites or call them to learn more, adding that pharmacies will share when they have vaccines available and say how to reserve them.
Barrett said people may not know when it is their turn.
"For this Phase 1B, which consists of persons 65 and older and frontline essential workers with great exposure risk, there are five different tiers that spread across this phase and are defined by the state," she said.
Public Health is still in Phase 1B Tier 1, and is planning for Tier 2. For those ages 65 or older, they will likely be contacted by their doctor when it's their turn. Essential workers in Phase 1B will be contacted by their employers and Public Health, which is setting up vaccine clinics for specific businesses.
"Because there's only so much vaccine, (doctors) can only contact a certain number of their patients at a time. Your doctor may have to consider decisions with their limited dosage they have, such as starting with those who are 75 and older instead of 65 or considering health issues that may be most dangerous when associated with this virus," she explained.
She recommended people get the vaccine where they're able to first — if they can get an appointment at a pharmacy before their doctor calls them, take it.
"Consider what works for you," she said. "Are you able to drive to a location across town or out of town? Are you able to check the website of a pharmacy frequently to schedule an appointment? Do what works best for you."
Barrett said the federal Centers for Disease Control and Prevention doesn't recommend mixing brands of vaccine, and most locations will not allow a resident to get their second dose at a different location.
"Please make your second dose appointment at the same location that you received your first dose."
"Please understand that every county is different in how they are managing the rollout of the vaccines. We are currently each receiving different amounts and have different community population numbers. We also have different resources that we can access, and different partnerships we can use to get that done. We're all committed to getting the vaccine into the required populations as soon as possible," Barrett said.