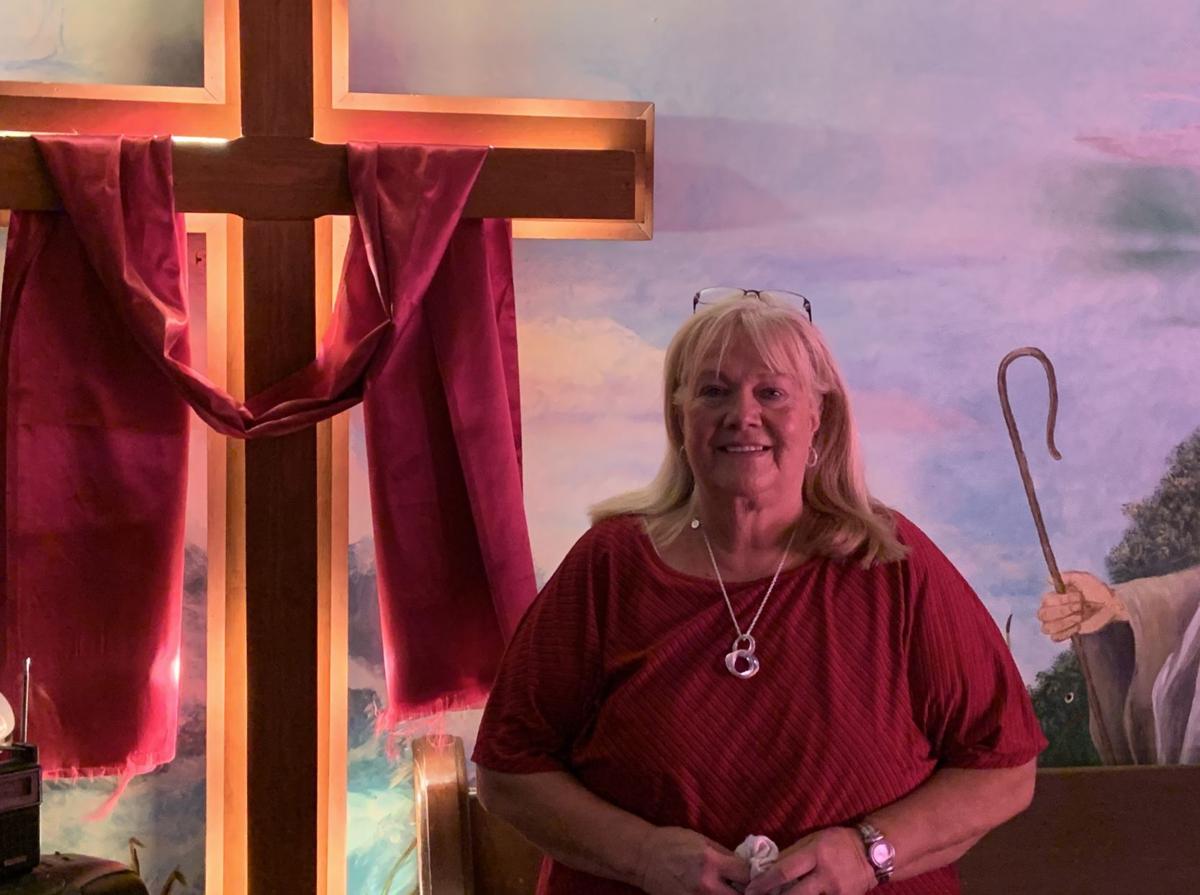 MUSCATINE – About 40 years ago, Sharon Phillips remembers Mulberry Street being filled with bars — bars she would go to every night.
Now, after 35 years of being a pastor for Jesus Mission Church, Mulberry Street has since become the site of her turnaround and recovery from her addictions, as well as where she preaches and helps those who need it most.
This Sunday, Phillips will celebrate her 35 years of service as a pastor. "It's been a wonderful experience," she said.
"The Lord put me back on Mulberry in my life," said Phillips. "It wasn't easy going back there after my life changed, because people know your name if you have addiction problems."
Forty-two years ago, Phillips had been struggling with both drugs and alcohol addiction, and nearly died. Even in her darkest times, she said, her family still gave her support.
"My parents didn't give up on me," she said."They kept praying for me." Her late father, Luke Wade, originally had a church, also called the Jesus Mission. In her childhood, Phillips remembers her parents teaching her how to feed people.
"My father was the one that would go down by the railroad tracks and River Road in the '50s to feed the homeless people, and I would go with him," she said, "I would see how they would appreciate that food so much." She also remembered her mother helping hungry kids in their neighborhood by buying them ice cream. "I picked up that same heart my parents had."
Her late brother, Captain David "Luke" Wade also set a prime example for her and loved her unconditionally, according to Phillips. "Through loving me no matter what, it really turned my life around."
After recovering from her addiction, Phillips was soon on her path to become a pastor. Originally, she didn't want to be a pastor, feeling that she didn't have the best name for it and knowing that women pastors weren't always welcome. When her father died in 1982, Phillips promised him she would take care of her mother, and become a pastor.
"Something happened to me in that hospital room," she said, "When my dad passed, I felt like a mantel came on me — I felt the call of God." From there, Phillips began working through a church in Cleveland, Tennessee for her ministry license. "Everybody was saying I'd never make it, and it's very hard when you've struggled. But I've been clean for over 40 years, and I'm very thankful for it."
As she began her work as a pastor, Phillips said that she began seeing the various needs of Muscatine residents. It soon became her goal to help anyone and everyone of all ages and struggles. Through the Pearl City Outreach, they serve nine hot meals a week and offer food baskets, as well as a place to shower and a place to warm up or cool off, depending on the season.
Phillips also helped found Jessica Faye's Closet, which gives away donated items such clothing, shoes and toys for free, as well as Flickinger Learning Center, named after her late brother-in-law, to help provide education and teach children to avoid dangerous substances.
"I'm not saying it's easy work that I do. It's not easy at all. But there are so many people that have great needs or who need help," she said. "We constantly work with them and we've seen many set free through the Lord and rehab."
Through her years of helping people as a pastor, especially those who suffered the same addictions she once did, Phillips has learned how to work with people and the importance of support, and has learned how to understand and show mercy and love.
"I believe anyone can make it," she said. "We've seen many people saved or make a turn around and get treatment, and I feel like I live in a wonderful community that would give me a second chance, and I'm very thankful." However, even after 35 years of service, there are still goals that Phillips hopes to meet.
One goal, she says, is to write a book about the interesting people she's met over the years, to share her experiences as well as the lessons these people have taught her. She also hopes to complete a project for residents who are addicted to drugs and alcohol.
"We work and help people on an individual basis, but we'd like to go bigger with that to help them recover from addiction and get back on their feet," Phillips said. "I think my energy for (these projects) comes in because I did have a second chance, and I'm very thankful for Muscatine and that I've had this opportunity."