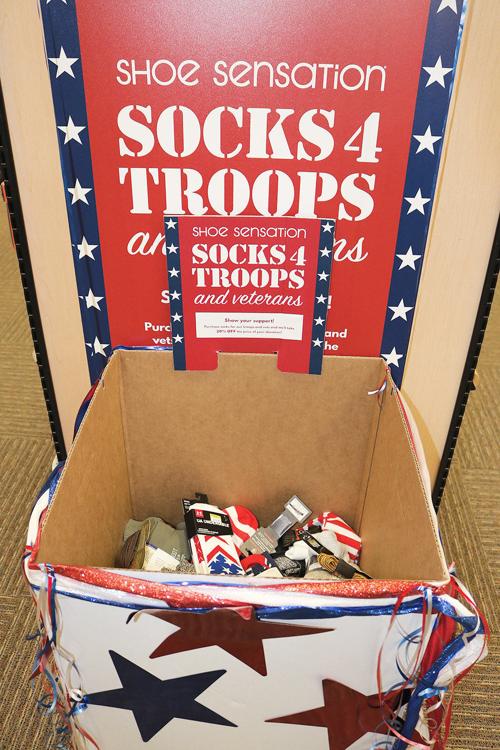 MUSCATINE — Sometimes the smallest gifts, or the smallest comforts, can mean a lot.
For the fourth year, Shoe Sensations stores are hosting their annual Socks for Troops fundraiser, through the end of December. The stores will collect new socks for active duty soldiers and local veterans.
There is already a donation box currently set up at the Muscatine Shoe Sensation. Military-approved socks can be bought at Shoe Sensation, and customers who donate them will receive 20% off their purchase. However all new pairs of socks will be accepted as donations, not just military-approved ones. Boots and shoes for soldiers can also be donated. At the end of the event, the American Legion Auxiliary — who partnered with Shoe Sensation last year — will pick up all the donated socks and ship them out to soldiers.
"The holiday season is a tough time to be away from family and friends… but a small gesture can go a long way in providing them with comfort during the holidays," said David Bateman, the creator of the Socks for Troops program, "This is one way we can show our appreciation to the men and women who have served in the armed forces and to our veterans that have served our country." Last year, Shoe Sensation collected over 30,000 pairs of socks as a company.
The Muscatine Shoe Sensation is located in the Muscatine Mall, 1903 Park Avenue, and is open 10 a.m. to 8 p.m., Monday-Saturday and noon to 6 p.m. Sunday.
Be the first to know
Get local news delivered to your inbox!