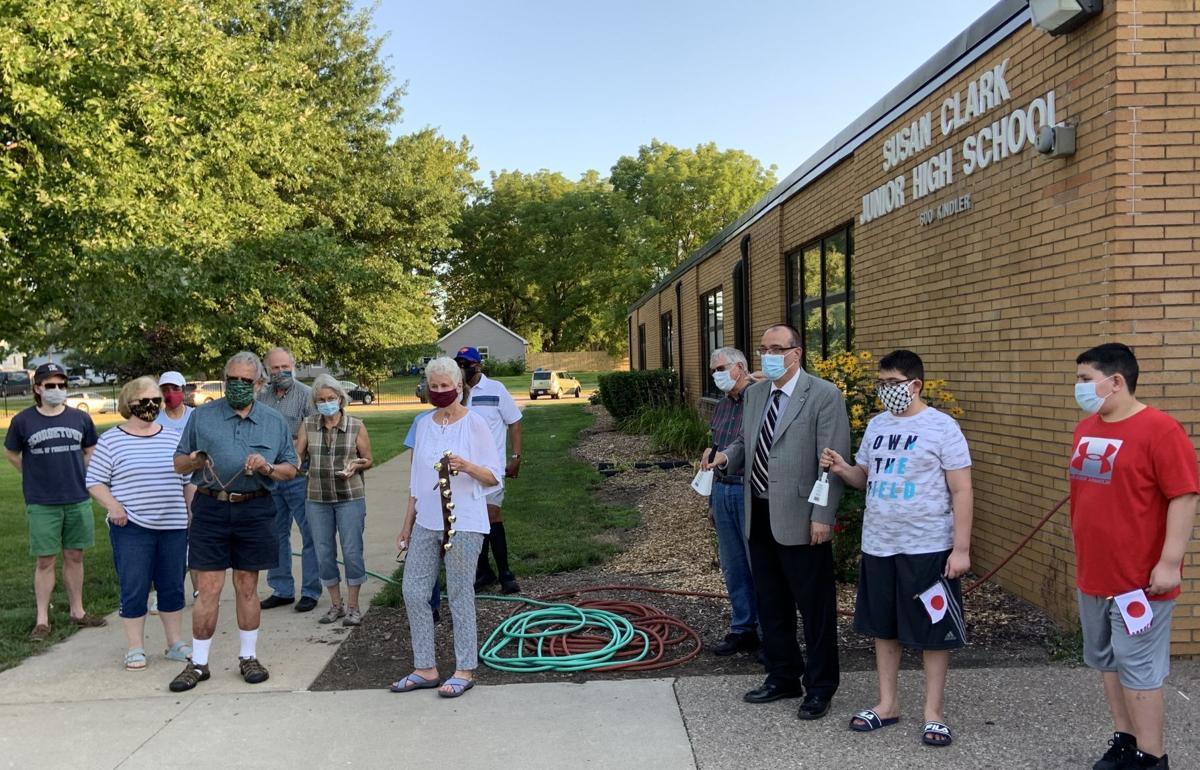 MUSCATINE — On Saturday, Muscatine Sister Cities President John Dabeet held a bell ringing at Susan Clark Junior High to celebrate 75 years of peace with Japan.
In 1945, the United States detonated atomic bombs over Hiroshima and Nagasak, Japan, which led to the end of World War II. An estimated 80,000 people were immediately killed, and thousands more wounded or suffered long-term effects.
Muscatine Sister Cities, in solidarity with their Japanese sister city, Ichikawamisato, held a bell ringing ceremony at 7:02 p.m. Saturday afternoon, at the time the second bomb was dropped.
"Sister Cities International, and in particular the Japan committee, came up with this idea," Dabeet explained, adding that Sister Cities International gave this task to local Sister Cities, allowing them to mark the occasion in their own way.
Participants had a chance to reflect and share their feelings about the occasion.
"I grew up (in Muscatine) and actually spent the last 10 years focused on Japan," said Taylor Wettach, of Muscatine, who says it is good for Americans to see the places affected by these bombings and to learn about the events."It's meant a lot for me to go to Japan and spend some time in Nagasaki. It really warmed my heart to see that people were doing something and caring about this relationship."
Another participant talked about attending other bell ringing ceremonies, working with the Iowa peace community and visiting Peace Park in Hiroshima. "It's very moving," she said, "Especially for me because it's something I've long been aware of, our bombings in Hiroshima and Nagasaki."
After the reflections, participants rang the bells that they had brought for a minute before the event ended.
"Many thanks for being with us and for celebrating peace between the two nations," Dabeet said.