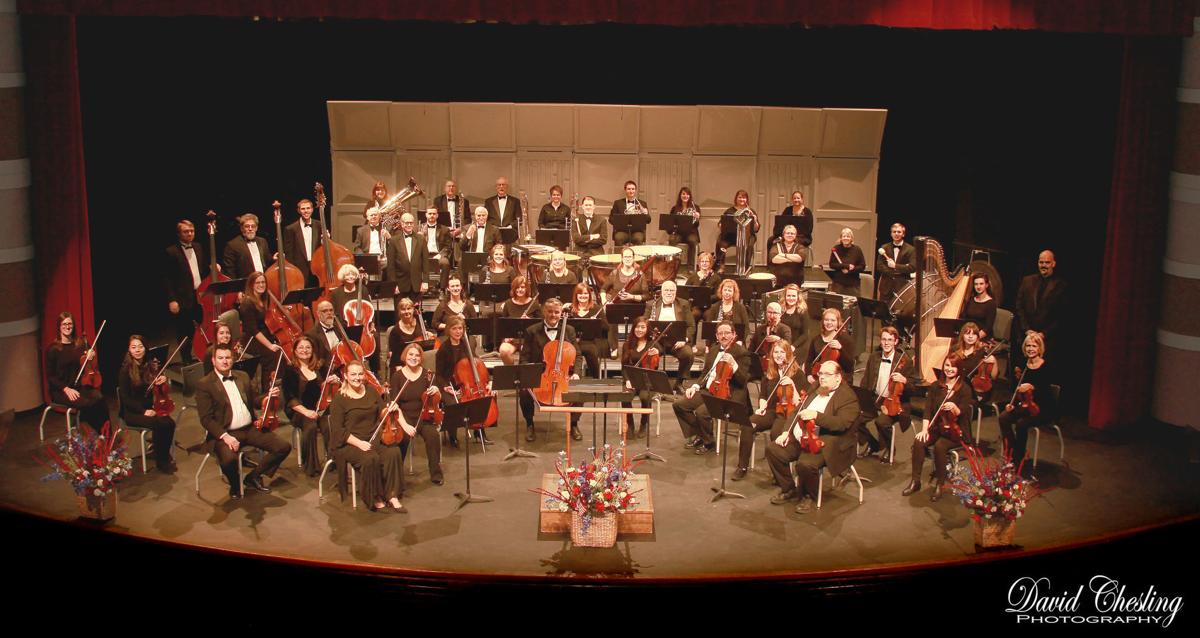 MUSCATINE — The Muscatine Symphony Orchestra 2019-20 season is in full swing, with its next concert focused on Americana and celebrating one of the country's most infamous national landmarks.
At 3 p.m. on Saturday, the Muscatine Symphony Orchestra will continue its MasterWorks series with "The Grandest of Them All." This performance will be dedicated to the Grand Canyon, which is having its 100th anniversary as a U.S. National Landmark.
"This concert, as it is celebrating the Grand Canyon's commemoration as a National Park, features some very well-known music as well as a lesser known work with a popular movement," shared Maestro Brian Dollinger, who has served as the Symphony's artistic director since Sept. 2004. One of these musical pieces is from the 90s film, "Dances with Wolves." Having seen the movie himself, Dollinger commented that this piece is a great example of music being able to elicit visions in a person's mind. "Every time I hear this work or perform it, I can vividly see each and every scene from the film and what it represents, very cool."
The concert will also feature Aaron Copland's "Hoedown," which is a section from his ballet, "Rodeo." This piece is considered the most famous out of the three that will be featured in the November concert, thanks to its tune being featured in several cartoons, movies, shows and even a pork industry's commercial about "the other white meat." The concert finale will be the Grand Canyon Suite.
"The middle movement of this suite, 'On the Trail', is the particularly famous," Dollinger continued, "You can hear, through the fantastic use of instrumentation, the clip-clop of the hooves as the wagon train moves along the trail. It's just fantastic." Dollinger also shared that this particular Symphony concert will feature many solos for its members across each section of the orchestra. "These musicians dedicate so much time and effort to their music making, and most of them do this while balancing their 'day jobs'. It's nice to showcase them from time to time and this will be the perfect concert for that."
When asked what he was excited about the most, Dollinger said that it was the concert's new showtime of 3 p.m. instead of being in the evening, which has been the case for previous seasons. "We've always had a strong showing in the 18 and under categories, but I believe that the arts are so important to all ages, especially the youth, that the move to an earlier time and the continued free ticket policy for 18 and under will hopefully bring more families out to hear this great ensemble."
Dollinger, along with the rest of the Symphony Orchestra, hope that many of their Muscatine neighbors will come out and enjoy not just their November concert, but their whole season of symphony events and performances.
"The Grandest of Them All" concert will be on at 3 p.m. on Saturday at Central Middle School's auditorium, 901 Cedar St. Tickets for adults are $15 while students will be admitted for free. (High school and college students should show ID.)
November's Symphony performance will also help raise money for the Semper Fi Fund, a fund that is dedicated to providing financial assistance and lifetime support to critically ill and injured members of all branches of the U.S. Armed Forces and their families. The Symphony also asks concert goers to bring a bag of diapers to their performance to help support their second charity of that night, the Community Diaper Bank.
Be the first to know
Get local news delivered to your inbox!