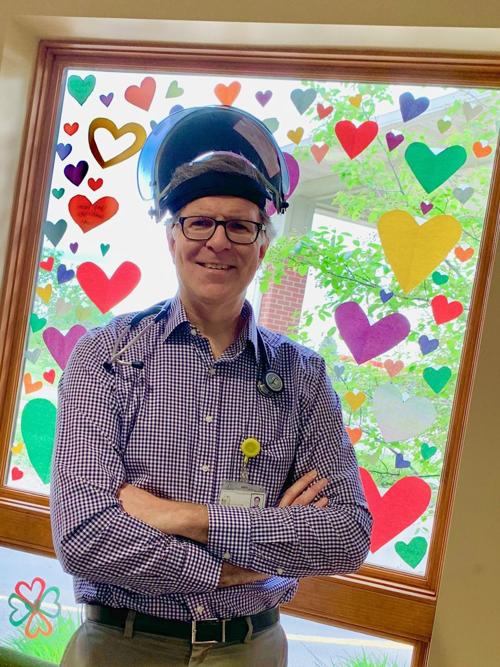 MUSCATINE — For many residents, having a clinic in town means not only having to save a drive to Iowa City or the Quad-Cities, but also a sense of familiarity and comfort even during medical procedures.
For ten years now, the University of Iowa Health Care clinic has been offering this as well as other medical services to Muscatine residents, and with their official 10th anniversary coming up, Dr. Michael Maharry was more than happy to take a look back at the clinic's history.
"It's very gratifying," Maharry said when asked how he felt about it. Being one of the original founding members of the U of I Health Care clinic, he has had the chance to watch it grow and change from the very beginning. "Babies that I've taken care of ten years ago are now ten-year-olds."
Because of the clinic's growing popularity, they have quadrupled their staff to meet the needs of Muscatine. "It started with me ten years ago as a single person, and now we have four people there that are working full time," Maharry said, pointing out a couple of original members.
Kathy Wieringa started as the clinic's office manager and helps with communications. Linda Baker, the clinic's phlebotomist, has also been with the clinic from the start.
The clinic is only 10 years old, but Maharry explained that Muscatine's collaboration with the University of Iowa goes back 40 years and counting. "There have been doctors coming down from Iowa City – specialists in cardiology and cancer treatments and pulmonary or lung doctors – that have been coming down to serve Muscatine since the 1970s," he said.
One of the highest need services in Muscatine is dialysis. Originally, there was a building specifically for dialysis, but when it became too old, the need arose for a new space for patients to receive treatments.
The U of I Health Care clinic was built with this in mind, dedicating half the building to dialysis. The rest of the clinic is used for primary care, family medicine and specialists from Iowa City.
Maharry attributed part of the success of the clinic to its association to U of I. "I just think that patients trust the University brand," he said, "and we try to uphold that trust." He offered the medical students who come to learn contribute to the clinic's success.
"At the U of I, we're educators as well as doctors," Maharry said, "and if you're teaching other students, it's assumed you know what you're doing. (Our doctors) have the reputation that they know what they're doing if they're able to teach it to someone else very well." He considers the people of Muscatine a valuable teaching source for these students. "They are teachers, as well. (The clinic) is just a great learning place because there are real diseases to take care of and real people to help."
The clinic can hold visits over video chat, allowing them to treat patients without building more exam rooms. "There's definitely opportunity for growth," Maharry said, "We're always looking to see more patients, and if we need to bring on more doctors, then we certainly will."
Dr. Maharry is proud of the work he and his clinic have accomplished in the past decade. "I really feel that I make a difference in Muscatine, just because there are a lot of people that have a lot of medical issues and that we're really helping," he said, "and I just want to thank all my colleagues and great team members. We wouldn't be as successful without our whole team."