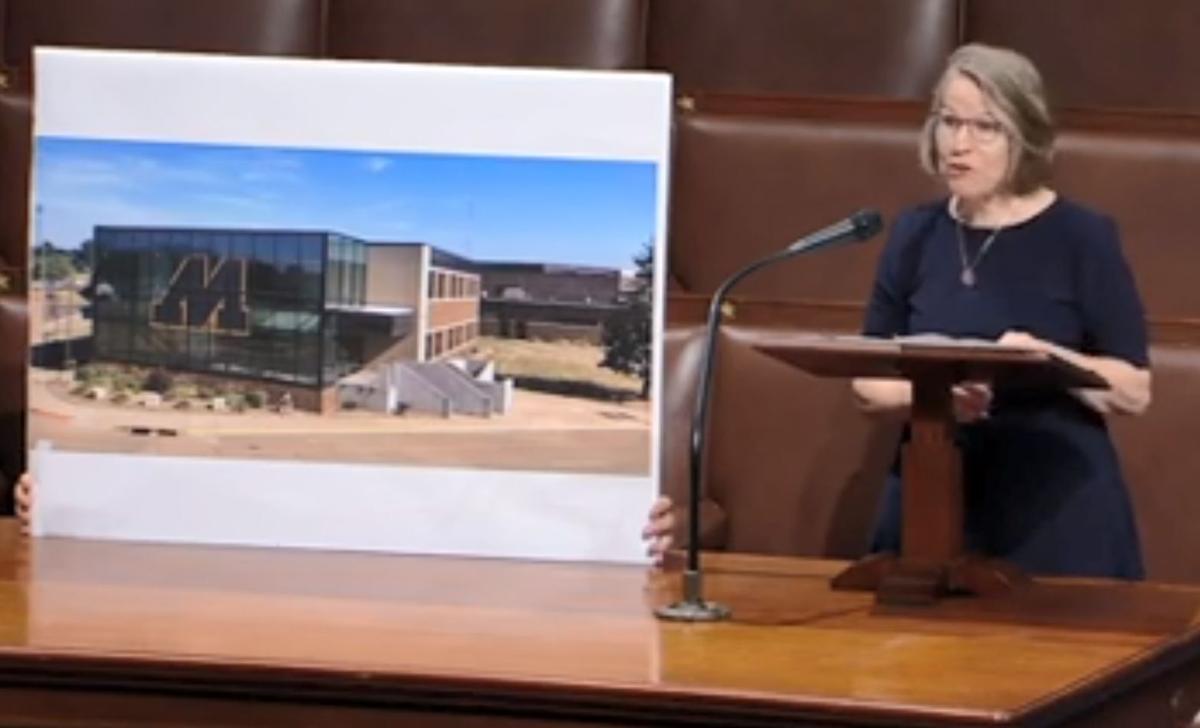 MUSCATINE — It isn't often that a small town high school is recognized in Washington D.C., but on June 17, Muscatine High School received just that.
Early Thursday afternoon, Rep. Marianette Miller-Meeks spoke on the floor of the House of Representatives about Iowa's partnership with the ACT's College Application Campaign, which has been going on for over 15 years. The College Application Campaign focuses specifically on increasing the number of first-generation students, as well as students from low-income households, that apply to college throughout Iowa each year as a way to encourage the pursuit of higher education.
Despite an unusual previous year, Miller-Meeks was happy to report that the campaign's efforts still saw successful results in 2020.
"I am proud to announce, in 2020, 176 Iowa schools participated in the College Application Campaign, and altogether, 504 students completed 1,578 college applications," she said. But this wasn't the only good news that she had.
Of the schools that participated, Miller-Meeks gave special credit to Muscatine High School, which not only participated but was also given the 2020 School of Excellence for Iowa award. She congratulated the students and faculty at MHS for this accomplishment, publicly recognizing the school as a leader in academic achievement.
"Muscatine was selected for this great award based on its commitment to student success and for serving as an 'exemplary model' for Iowa's college application campaign," she said.
"I am extremely proud of the work done by our Muscatine High School leadership team," Superintendent Clint Christopher said in a statement. He thanked the MHS guidance counselors, along with community partners like Aligned Impact Muscatine (AIM) for working so hard in their efforts to help students succeed in their higher education paths.
Some of the programs that the staff at MHS uses to help its students include Course to College, which recognizes the various pathways that a student can take after high school. This program also aligns with the work MHS has been doing with another program, Portrait of a Muskie Graduate.
"Setting all Muscatine students up for success after high school is our ultimate goal. We know that Muscatine students will be tomorrow's leaders on a local, national and global scale," Christopher said.