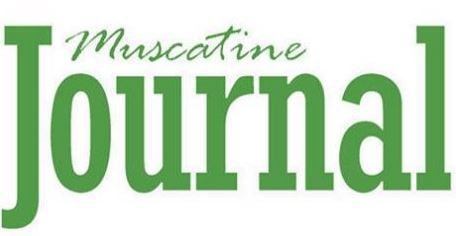 The brother of a decorated and respected veteran killed in a motorcycle crash is calling for an investigation of Muscatine County Sheriff C.J. Ryan.
Cyle Geertz of Nichols referred to Sunday night's television news coverage as he spoke to the Muscatine County Board of Supervisors Monday about the procession of emergency vehicles that escorted his deceased brother's body from Kansas City — until the trip reached Muscatine County.
"Not a single police officer, sheriff's deputy, sheriff, was there. None. NONE!" an agitated Geertz told the board.
Geertz alleged Sheriff C.J. Ryan told county sheriff's deputies their jobs would be in jeopardy if they participated in the procession.
"We need to investigate why Sheriff Ryan put out a message like that," Geertz said.
Supervisor Scott Sauer said Ryan told him only two deputies were on patrol at the time.
"They had looked for volunteers to participate but didn't have any volunteers," Sauer said.
"We have only two deputies on the road over the weekend to protect our county?" Geertz responded. "Sheriff Ryan needs to be put on suspension until this investigation is done."
"We have no authority to suspend him," said Supervisors Chair Nathan Mather. "We have no authority to fire him."
"I disagree with you," Geertz replied. "This board owes the city and the people of the county an investigation."
"The county attorney can order an investigation if a law has been broken," Mather said. "We'll talk to the county attorney."
Geertz alleged Ryan discriminates against anyone who rides a motorcycle.