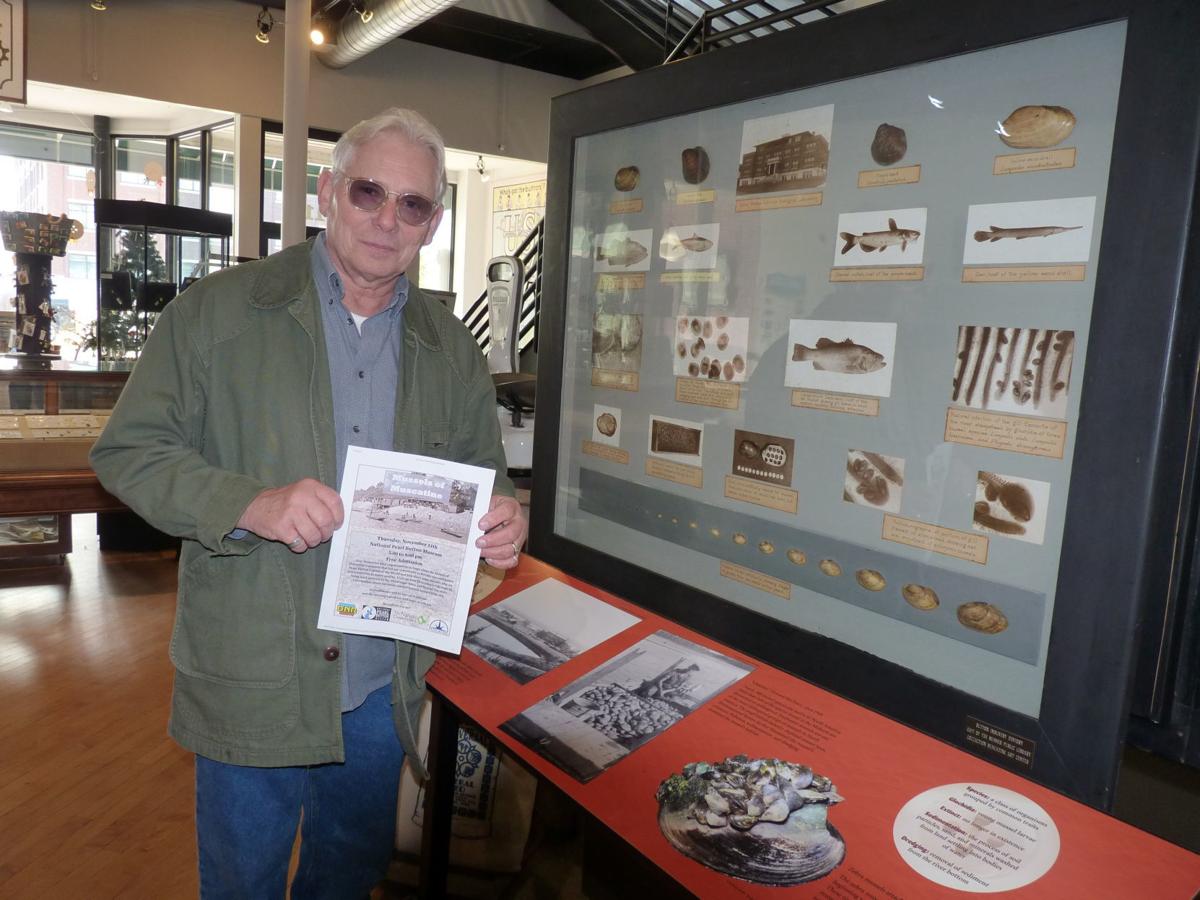 MUSCATINE – The gold rush of the Midwest did not involve gold, National Pearl Button Museum director Terry Eagle said. Instead it involved several kinds of bivalve mollusks used for food and for creating pearl buttons.
The waterborne creatures, commonly called mussels, were a source of food and one of the driving forces that led Muscatine to become the pearl button capital of the world. Now the same creatures may be the answer to common problems, such as polluted waterways. From 5 to 8 p.m. Thursday, Nov. 14, in the museum, Eagle and a panel of experts from the Iowa Department of Natural Resources and the Nature Conservancy will hold an educational event to teach the public how mussels play an important role in water quality and how Muscatine locals want to bring back mussels to the Mississippi River for conservation purposes. The event is free and open to the public.
"The truth is we overfished the United States for these animals to the point where a lot of species disappeared," Eagle said. "The growth of America was hard on the environment."
In the Midwest, mussels played a larger role than just food. The shells were used in the making of pearl buttons. In his research of the animal as part of the button industry, Eagle learned the animals are also filters. He said the resurgence of mussels in the Great Lakes has led to the Great Lakes being cleaner than they have been in decades. Since then, his mission has become to champion mussels.
Eagle spoke of the opportunity to bring tourism to the area with the nature. He said the goal is to propagate mussels at the Fairport Fish Hatchery again and put them back into waterways in Iowa. He said along with buffer zones farmers use on fields, he believes the mussels will filter nitrates from water runoff into the Mississippi.
He said during the 1890s, mussels were so common to the area they were considered navigational nuisances. But they were filtering the water. Presently the Pearl Button Museum is showing the history of the buttons, including mussels' contribution.
Eagle believes the promotion of the system of filtration will bring eco-tourism to the area, as well as funding to the hatchery for the propagation of mussels.
Be the first to know
Get local news delivered to your inbox!