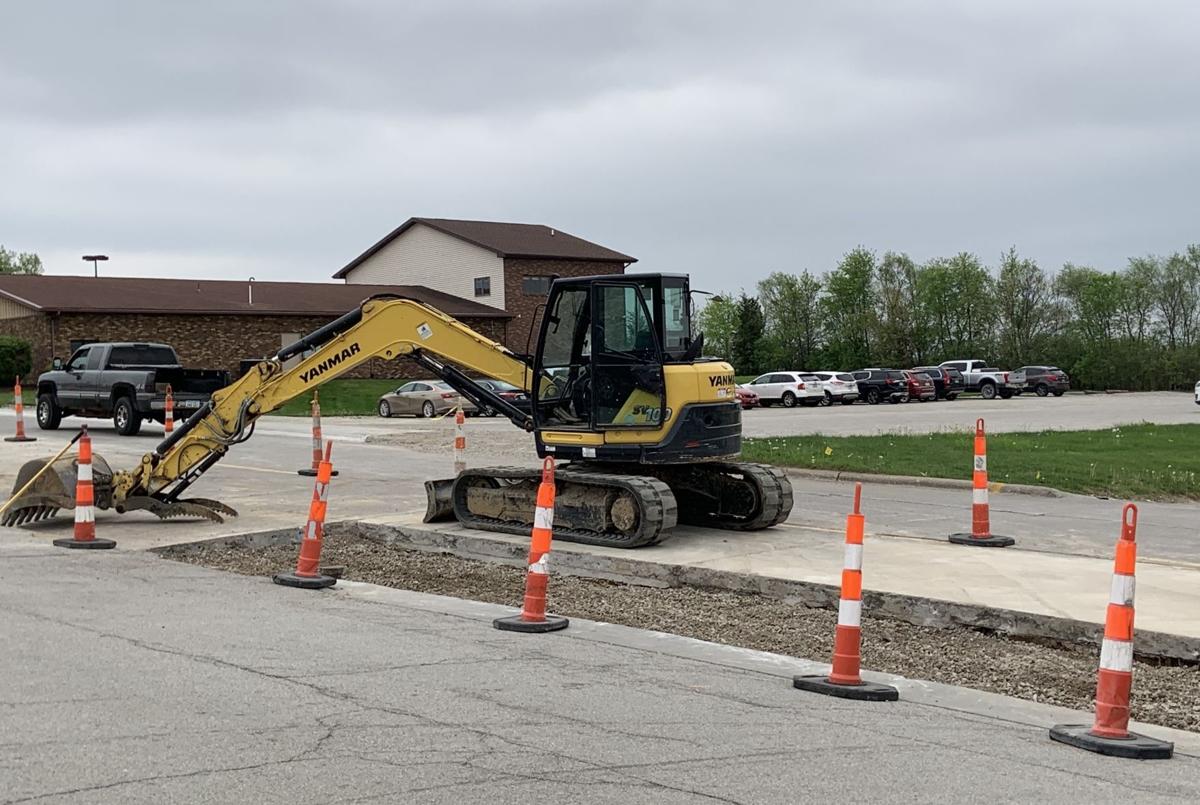 MUSCATINE — The Asphalt Overlay Program for the 2020-21 fiscal year is set to begin this week, with a planned 18 different streets or alley section throughout the city being repaved throughout the month of May.
The repavement plans were awarded in March to Manatt's, Inc. With work beginning on Monday, all asphalt work should be completed by June 2. Possible weather delays may prevent the company from meeting this completion date.
Lane restrictions will be marked with traffic control and flaggers at each of the street and alley sections. Drivers are asked to use alternate routes, slow down, be cautious in work zones and watch out for workers at the sites.
According to Manatt's proposed schedule, the company will begin milling at  James Place, with the section going from Parkington Drive to the end of the road. Manatt will begin laying asphalt on Washington Street, with the section extending from Cypress to Walters streets.
"(Manatt) is going to do all the milling first," City Communication Manager Kevin Jenison said. "They'll have flaggers with them as they're milling, and drivers may have to go around them… The same will be true for when they lay the asphalt."
Jenison said all milling and paving will be done one lane at a time so all streets and alleys can remain partially open.
"It'll be just a minimum inconvenience," he said.
A list of all streets and alleys included in the project can be found on the city of Muscatine website under the "Construction" tab.
The full-depth patching program for this fiscal year will completed as well, thanks to funds the city received from Iowa DOT and a COVID-19 relief amount that came from a Road Use Tax.
Because of this extra funding, two sections — the cul-de-sac on Sterling Woods Court, as well as two separate sections on Evans Street, one being near the Reed Street intersection and the other being on the approach to Bond Street — are now back on the contract and will be included in this project.
"We're always concerned about the cost of these fixes that we're doing," Jenison said. "But of course last year we had the pandemic, so we didn't know if we were going to get the entire amount or not, so we had to be pretty choosey as to what we would do and what might have to wait until next year. But, fortunately, we got some extra money from the state and we're able to add those two sections back in, which are much needed at this point."
Ford Avenue and Logan Street are currently still being worked on by All-American Concrete, Inc., which was awarded the contract, the project is also expected to include Fulliam Avenue from Kindler to Devitt avenues. Last Friday, Logan was closed for two hours in order to pour concrete.
Work on Fulliam Avenue will be started after Susan Clark Jr. High's school year ends. If there are funds remaining once these sections are complete, then small areas that may require emergency repairs might be added onto the full-depth patching Program contract, as well.
"There's always little sections that you'd like to get to, but you don't have the resources. These are just small areas that we've identified as needing to be repaired at some point, and if we can do it now rather than later, that's a good thing," Jenison said.
The upcoming fiscal year 2021-22 road maintenance program is still in its planning stage. The program is expected to include more full-depth patching, and both street and alley asphalt overlay, although it is currently unknown which streets and sections will be selected for this program.
According to Jenison a preliminary list is being reviewed by Public Works officials to verify the streets listed for repairs are actually at a point where they need them.
"We'll also look at things like how much of an inconvenience some of these might be, considering some of the other construction that's going on," Jenison said. "So all those things play into creating the final list, which be put out for bid no sooner than June."