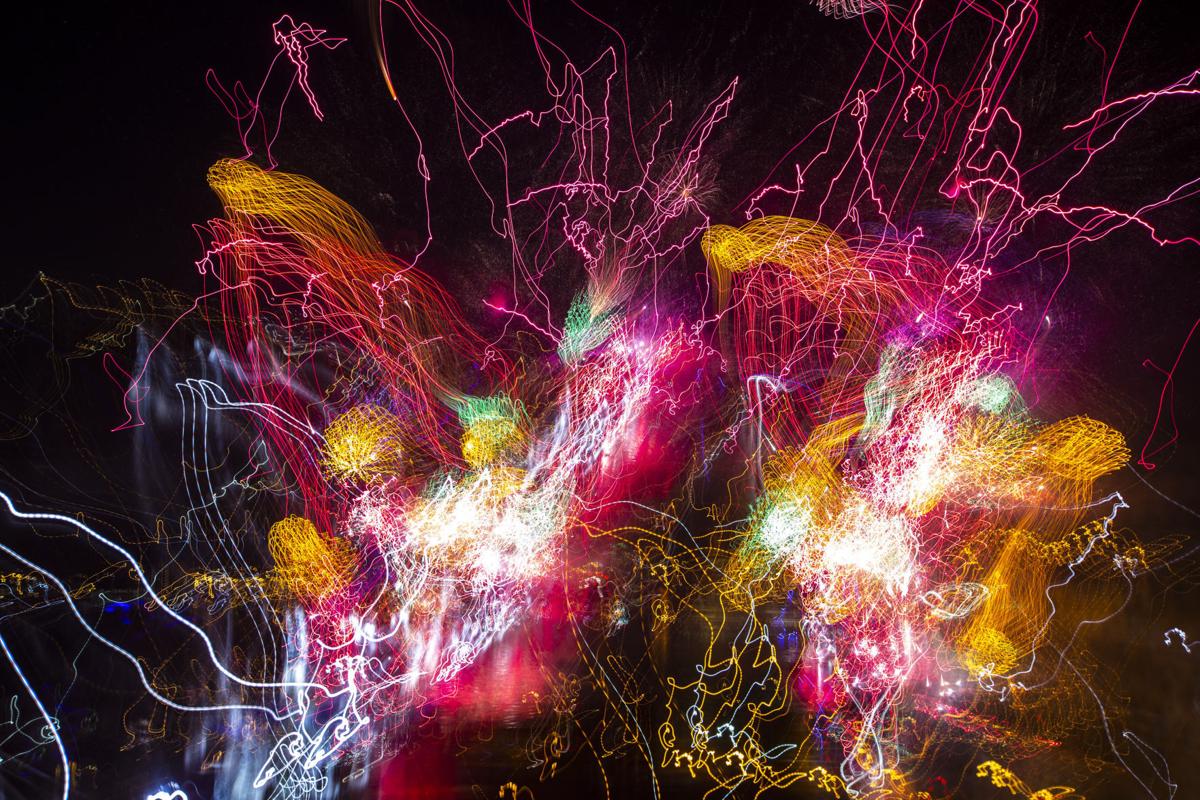 MUSCATINE – The Greater Muscatine Chamber of Commerce and Industry (GMCCI) will hold the annual Fourth of July fireworks display and other events this year, but the annual parade will not be included.
GMCCI President and CEO Erik Reader said the region has made "numerous positive strides in the right direction" to reduce COVID-19 cases.
Last year, the COVID-19 pandemic canceled the Fourth of July parade and fireworks display. An estimated 10,000 people attend annually, and GMCCI, the city and public health officials said at that time that social distancing would be nearly impossible.
A year later, about 15,000 residents have their COVID-19 vaccinations and daily positive case numbers have fallen.
"We see (the fireworks display) as one of the first major seasonal community events to get us back into our regular routine," Reader said. "There's definitely a pent up demand for events this year. Certainly, after a strange 2020 and even the uncertainty beginning the year, we weren't sure how things were going to play out until last month. It's a sign that things are heading in the right direction."
Because of construction zones, the usual city parade route will not be available by Fourth of July. So there will not be a parade this year.
"We are excited to see progress continue downtown, and look forward to the parade next year," Reader said. "While this certainly comes as a disappointment to many folks, there will still be a lot of fun, family-friendly activities along the riverfront and surrounding areas."
Instead there will be a kids' parade at 9 a.m. July 4 at the Musser Public Library & HNI Community Center, and the "Almost Fireworks Fest" at Riverside Park, hosted by Keep Muscatine Beautiful from 3 p.m. to 8 p.m.
There will be live music from local bands, food trucks and a beverage tent. Residents are asked to bring a lawn chair with them if they wish.
"Everyone always seem to be looking for something to do before the fireworks start. We were excited when the Chamber asked if the Almost Friday Fest Committee would like to add an event for Fourth of July," Brenda Christensen said. "We also decided to go with local bands to keep the hometown feel of the day."
"We heard from many people in the past couple of years that they wanted more activities down by the riverfront and to lead into the fireworks," Reader said. "Partnering with Keep Muscatine Beautiful allows a similar format as their Almost Friday Fest and proceeds generated down there will go towards future projects like constructing an amphitheater."
Following Almost Fireworks Fest, there will be a reading of the Declaration of Independence and an Honor Guard salute. The Muscatine Symphony Orchestra will be at the Pearl City Station for a concert of patriotic music, and the evening will conclude with the fireworks display over the Mississippi River at 9:30 p.m.
The events will adhere to the latest CDC and state guidelines. It is recommended that residents who aren't vaccinated wear masks or socially distance when in large groups.