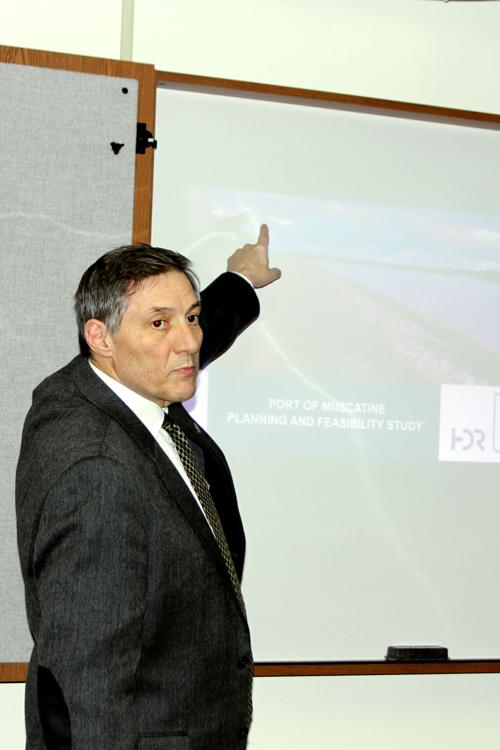 MUSCATINE — A lawsuit filed by a former director for the City of Muscatine has been settled and the case terminated, according to court records.
Records show on July 13, the case of Gobin vs. the City of Muscatine was terminated the day after David Gobin, former community development director for the City, filed a stipulation for dismissal with prejudice, or dismissed permanently. City communications director Kevin Jenison confirmed the case had been terminated but had no other information. The documents indicate Gobin and the city settled.
Gobin, former community development director, filed a lawsuit on July 8, 2019, in the U.S. District Court for the Southern District of Iowa, alleging the city interfered with Gobin's Family Medical Leave Act (FMLA) entitlement, and discrimination and retaliation for an FMLA qualifying health condition.
Gobin was employed as a director for the city from July 7, 2014, to Jan. 24, 2019. Under the eligibility requirements of FMLA, an employee must have worked for the employer for at least 12 months; have at least 1,250 hours of service in the 12 months before taking leave; and work at a location where the employer has at least 50 employees within 75 miles of the employee's worksite. The suit stated Gobin met those requirements.
On Dec. 11, 2019, the documents stated, Gobin met with the Human Resources director to explain he had been placed on an organ transplant list for a previously disclosed serious health condition and needed to be within travel distance for surgery. Gobin requested information on FMLA at that meeting, the lawsuit read.
FMLA states once an employer is aware of an employee's qualifying need for leave, the employer must notify the employee if they are eligible and provide notice of rights and responsibilities, or if they are ineligible by providing a reason.
The city did not provide Gobin with a notice of rights and responsibilities required by FMLA nor forms for doctors to complete, the lawsuit read, and Gobin did not receive FMLA notifications regarding his medical condition.
Just more than six weeks after Gobin met with HR, the city forced him to retire instead of termination, the suit alleged, thus retaliating against Gobin for exercising or attempting to exercise his FMLA rights.
According to the city, Gobin retired instead of being terminated after he was found "to violate the city's employee handbook policies, including but not limited to, the city's ethics and discipline policies." Gobin also was found to have "lost the trust of other employees or citizens that he worked with during the last several months," the city stated, which was discovered during his annual evaluation and a performance plan.
The city and several former council members are currently being sued by former city administrator Gregg Mandsager, who alleges his FMLA rights were violated when the council voted to remove him from office.