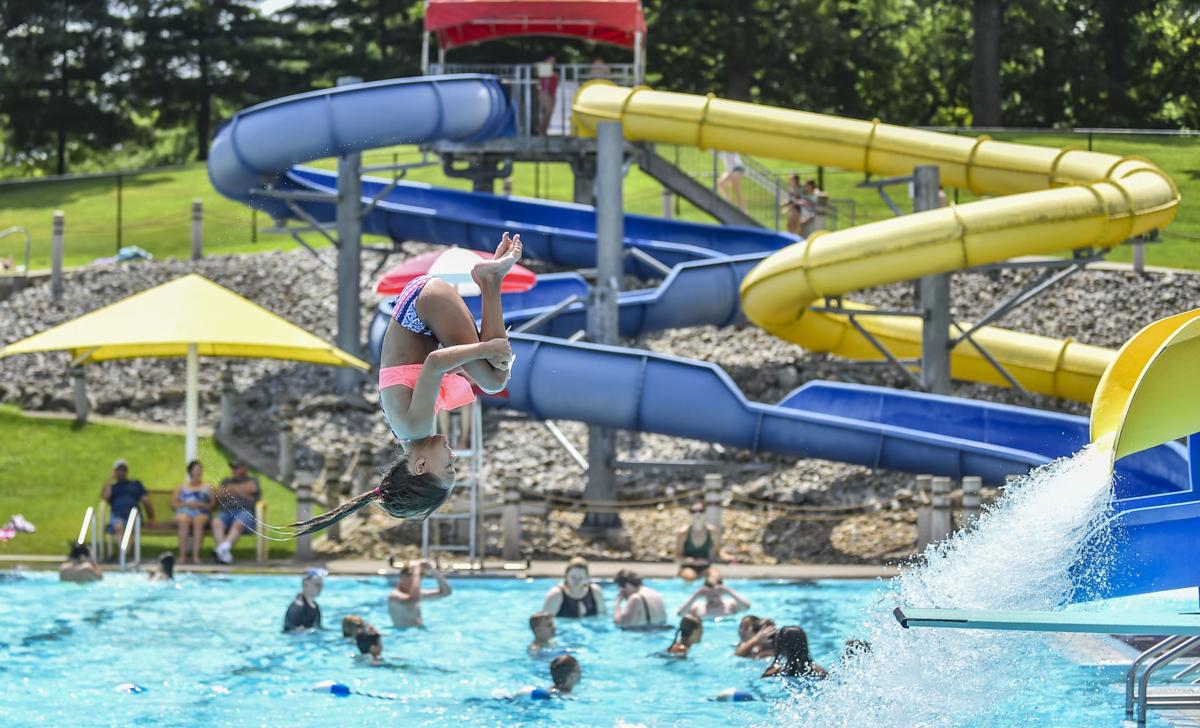 MUSCATINE — After weeks of discussion and speculation, the Muscatine City Council made it official when they reached the consensus not to open the Muscatine Aquatic Center for the 2020 season.
During its regular meeting Thursday evening, parks and recreation director Rich Klimes recommended the center remain closed, citing the threat the COVID-19 outbreak could pose to workers at the center. Klimes said maintaining six feet of distance both in and out of the water during regular operations would be almost impossible. He also said workers, including lifeguards, would have to wear masks and the city would have to be able to sanitize the pool area.
"My concern is for the staff who would be working at the center, especially the lifeguards who are typically within the age of 15 to 17 years old," he said. "They won't have a choice if there is a lifesaving situation but to break that social barrier and to put themselves in harm's way with that virus."
Recently Gov. Kim Reynolds opened pools for lap swimming and for swimming lessons.
Klimes said chlorine may or may not provide a safe barrier from the virus, depending, he said, on who is reporting it. He also said with American Red Cross recommendations, the pool can't even get its staff trained, including practicing a live save, while maintaining social distancing. He commented the city could open the aquatic center for lap swims and lessons, but he did not know if the cost to benefit value was there. He cited several other communities that won't be opening their pools this year, including Davenport, Clinton, Cedar Rapids and several in Des Moines.
Council member John Jindrich said as a proponent of opening the state and getting things back to normal, he was opposed to keeping the pool closed. He said that more children under 15 had died from the flu than from COVID-19. He also said chlorine protects people from the virus. He also asked about the number of rescues that needed to be done yearly. Klimes said yearly saves average between 40 and 60. Usually none require lifesaving CPR.
Council member Kelcey Bracket asked Jindrich to cite sources for the information he was giving, saying, "We are talking about putting the lives of young people in danger." Jindrich said the information was from the Centers for Disease Control.
"With the percentage of rescue attempts, what is the likelihood of a rescue attempt actually being attempted on someone who has COVID-19 and since the water is chlorinated, what is the percentage that the rescuer is going to be contaminated?" Jindrich asked. "Furthermore, what is the likelihood that a 15- or 16-year-old being severely infected or hurt?"
Klimes stressed chlorine is not an Environmental Protection Agency approved sanitizer.
As the council was asked to give consensus, Jindrich was the only member who believed the pool should be opened in 2020. Most simply said "close it."
Concerned about COVID-19?
Sign up now to get the most recent coronavirus headlines and other important local and national news sent to your email inbox daily.