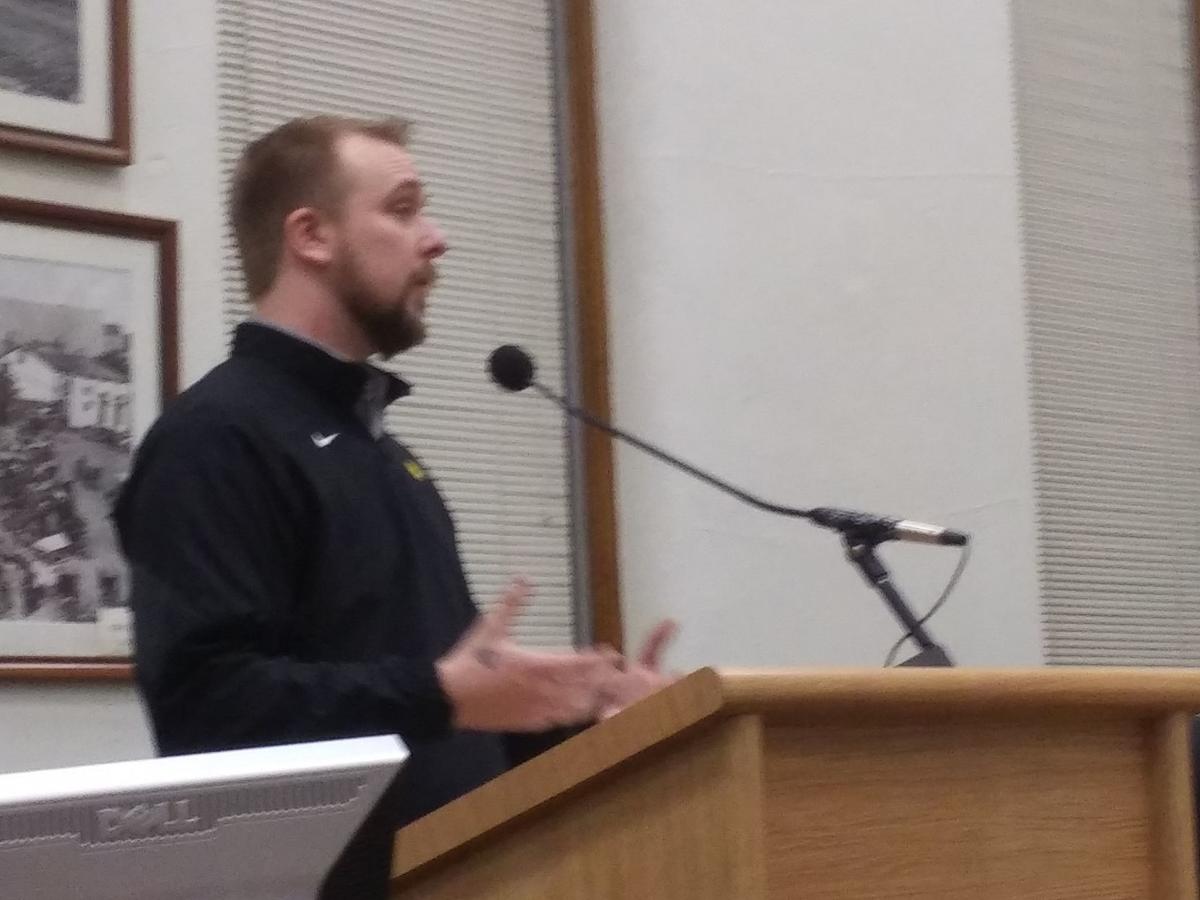 MUSCATINE – Several members of the Muscatine City Council admitted to being animal lovers and wishing there was some reason for them to grant the request by resident Curtis Clark to overturn a decision to have his dog removed from the city.
But at the end of the discussion during Thursday's meeting, none of the council members made a motion to overturn the order by the Muscatine animal control officer that the 120-pound Alaskan malamute is not welcome in the city. Clark explained he had raised the dog and argued he was a loving animal. Police had ruled Clark's dog must be either kept outside the city or be put down because of two instances where the dog had gotten out of Clark's yard and gotten into an altercation with a neighbor's dog.
"Both times I was unaware of the situation until a responding officer brought my dog back with no issues," he said.
After the first event, the animal control officer had stressed his dog needed to be confined and to see a vet. In both cases, the other dog — a Boston terrier that weighs about 20 pounds — was on a leash and needed stiches.
You have free articles remaining.
Clark commented that he didn't feel the incidents were properly investigated and there was no attempt to find out if his dog is a vicious animal. He said both instances were due to the gate to his fence not latching. He has padlocked the gates. For now, the dog is staying with Clark's mother in Milan, Ill.
"He is not what he is being labeled as," Clark said.
Muscatine Police Chief Brett Talkington said according to city ordinance the dog could have been removed from the city after the first incident.
"We feel the dog was attacked by his dog," Talkington said. "It was in the same year, and it was two times. If you look at city ordinance, we don't have much choice. It's not fair for the other dog to keep getting attacked just because this dog keeps getting out."
Council member Dennis Froelich commented it is the responsibility of the dog owner to maintain the dog. He said three city codes had been violated and that is hard to argue with.