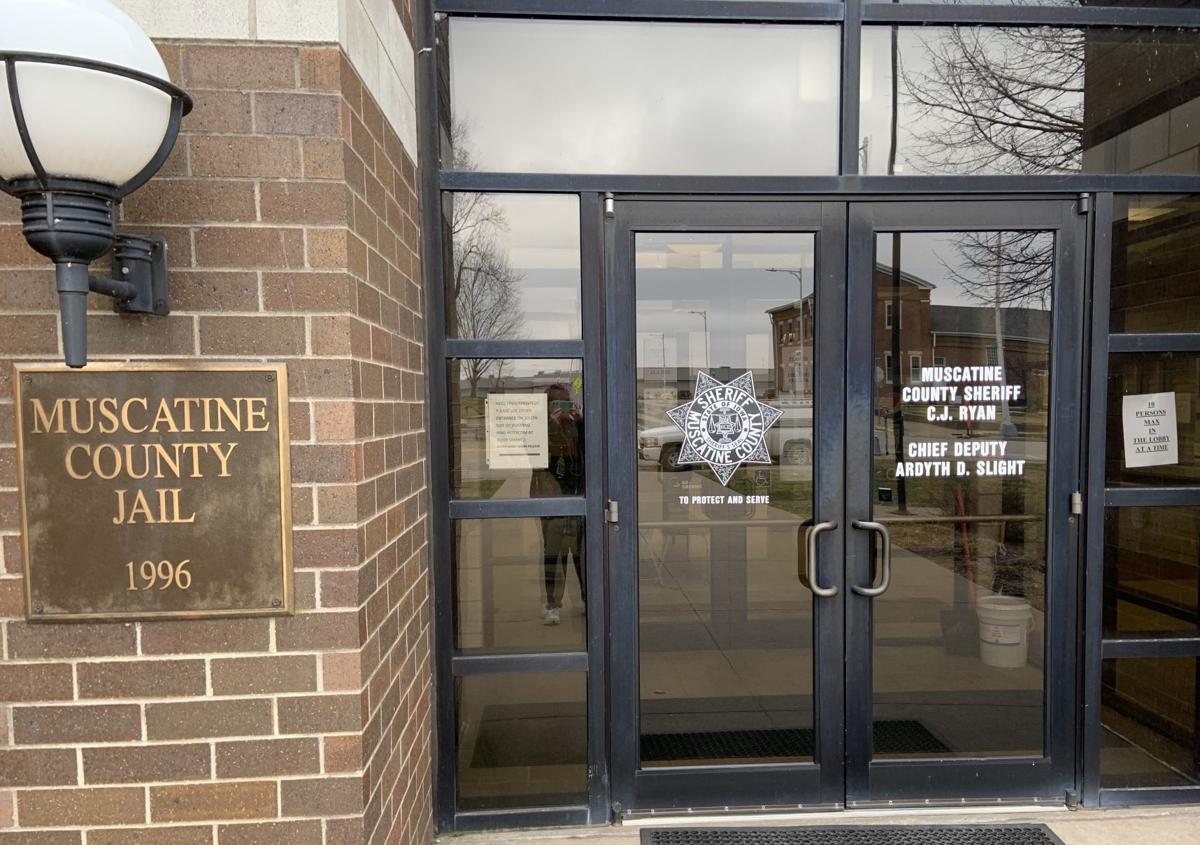 MUSCATINE — There has been no word on a motion by Muscatine County for summary judgement in a lawsuit against four Muscatine County jail guards accused of using excessive force against an inmate.
According to court records, Thomas D. Overton, 64, of Rock Island, filed suit in federal court on May 11, 2020, against jail guards Dimitri Wheeler, Claude Dahm, Elijah Heath and Brayton Shalladay. The suit alleges a violation of Overton's civil rights.
Overton was a federal prisoner held in the Muscatine County Jail beginning March 13, 2018, pending a federal criminal charge of conspiracy to distribute heroin, for which Overton is currently serving four years.
According to the complaint, on May 22, 2018, Overton was fasting from sunup to sundown in observance of Ramadan. Overton said when the cells were being locked down, fasting inmates were to remain outside their cells past lockdown to be served their meals.
Overton claims as he was eating, Wheeler told him he was going to "the hole," an informal term for solitary confinement. Overton said he told Wheeler he wasn't doing anything to be written up for, went to his cell and locked the door behind him. He said about 10 minutes later Wheeler came to his cell and again told him he was going to the hole.
Overton claims Wheeler had moved his cellmate to a different cell and he and three other guards entered the cell. He said Wheeler had rushed in and put him in a wrestling hold and slammed his head into the wall, causing him to pass out. Overton says when he awoke, blood was seeping from his head, his glasses were broken and he had chest pains.
Overton claims he was carried by guards to the hole where he was left with his hands behind his back and his legs in leg irons. The following morning Overton complained of severe chest pains.
After asking for medical attention, Overton claims a nurse observed his head injury and documented that his blood pressure had "skyrocketed" and also determined Overton to have a "drooping jaw."
The nurse contacted the doctor on duty, who sent Overton to a local hospital, and from there he was transported to the emergency room at the University of Iowa Hospitals and Clinics in Iowa City. Once admitted to the hospital, Overton was diagnosed to have had a small stroke, right-arm paralysis, head trauma and encephalopathy, according to the complaint.
Overton said he had alerted former jail administrator Dean Naylor about the incident, but his grievance was denied. In the suit, Overton requested $15 million.
Naylor was the subject of an investigation after the discovery of seven YouTube videos and an online treatise in which Naylor referred to Muslims as "pawns of the Devil." The videos and treatise had been posted in 2013. Naylor had predicted a global war that would pit Christians against Muslims. In May 2020, a Muscatine County supervisor reported he received an email from Sheriff C.J. Ryan stating that Naylor "no longer works for Muscatine County."
According to the motion for summary judgement, Overton knew there was a grievance process and did not exhaust the process. The motion also claims the jail guards did not use excessive force. It maintains they used non-injurious restraints and cell removal tactics after a clear warning, and in response to "defiant, erratic, and escalating" behavior.
Among evidence turned in for consideration was body camera footage of the incident, including the erratic behavior. The video also shows Overton allegedly ramming his head into Wheeler's camera, damaging the lens.
While Overton filed most of the legal paperwork himself, a pro bono attorney has been assigned to him.
Muscatine County Attorney James Barry declined comment, saying the litigation is still pending.