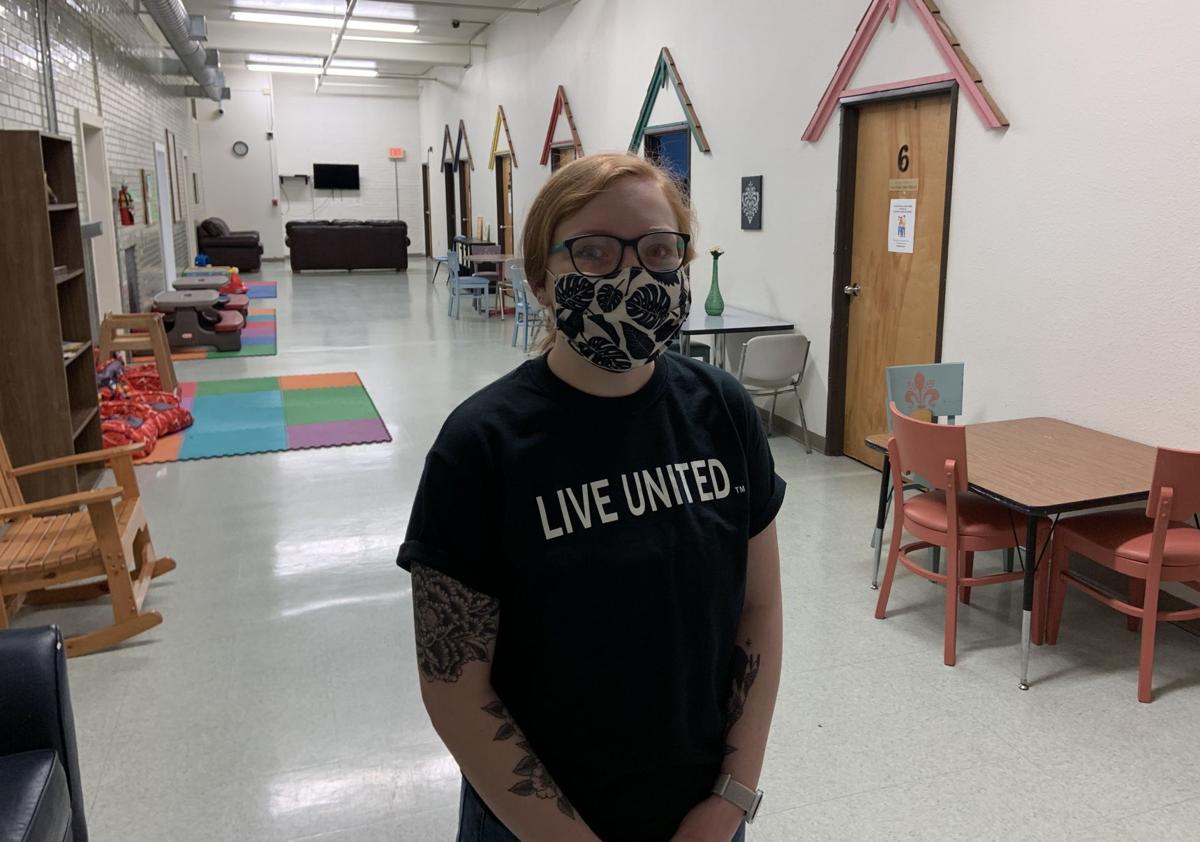 MUSCATINE — The Muscatine Center for Social Action is known for opening their doors to those in need and shielding them from domestic violence and homelessness.
As the COVID-19 pandemic continues on and cold weather begins to roll in, the MCSA will keep its promise to residents with the house and its staff adjusting to the "new normal."
"We've remained open throughout the pandemic," said Jennifer Leirness, Resource Development Officer for MCSA, "We haven't closed at all, but we have had to adapt services and adapted the way that we have people in our building."
This includes enforcing social distancing and mask policies. Leirness said things at MCSA are running smoothly. While numbers have fluctuated a bit, the overnight shelter is serving the amount of people they normally expect for this time of year.
"I wouldn't say there's necessarily been an increase, but there's been a steady flow of people utilizing our services," Leirness said, "At the beginning of the pandemic, everyone just wasn't sure how to navigate the situation, but now we're feeling a little more comfortable, and I think clients are feeling more comfortable knowing that we're open and that they can still utilize our services."
MCSA case managers have worked hard to limit the sharing of community spaces and to get people into stable housing as soon as possible. In one particular week, their case managers were able to house about 40 people. "That was an achievement on their end, and those people are still in stable housing," she continued.
This was done through funding from the Department of Housing and Urban Development. With these government funds, MCSA is able to help eligible clients with initial move-in costs such as first month's rent, deposits and utility assistance. Relationships MCSA developed with local landlords and housing groups have created a good mix of ways to assist those in need.
The pandemic caused setbacks for MCSA, however. The biggest example is they were unable to hold their annual New Beginnings fundraiser, which usually provides a third of the budget for their domestic violence shelter.
"Thanks to community support and some grant and regional funding, we were able to weather that one," Leirness said, "However, the pandemic definitely had an impact on that, and not being able to host that event was hard, but we've been able to get through it."
On a more positive note, the annual fireworks tent fundraiser had its most successful year yet. The event brought in $25,000 to help with shelter operations, about $8,000 more than last year. "We think the increase was partially due to regional shows being canceled, leading to more people celebrating at home, but we also had a strong volunteer effort and a lot of community members supporting us," Leirness said.
Looking ahead to winter, Leirness said MCSA will remain a warming shelter, and anyone who comes in will need to wear a mask and take a health survey when they arrive. "There are a couple changes, but we are still open for people who need to come in," she said.
There are many ways for people to help the shelter. Needs include new pillows, socks, hats/gloves, cleaning supplies, shelter volunteers and sharing information about the shelter and its fundraising events through social media.
October is Domestic Violence Awareness Month and Pearl City Popcorn and Black Pearl Café are holding fundraisers. For every bag of purple caramel corn bought, Pearl City Popcorn will donate a dollar to the domestic violence shelter. A percentage of each broomstick drink from the Black Pearl Café will go to the Prevent Violence Coalition.
Concerned about COVID-19?
Sign up now to get the most recent coronavirus headlines and other important local and national news sent to your email inbox daily.