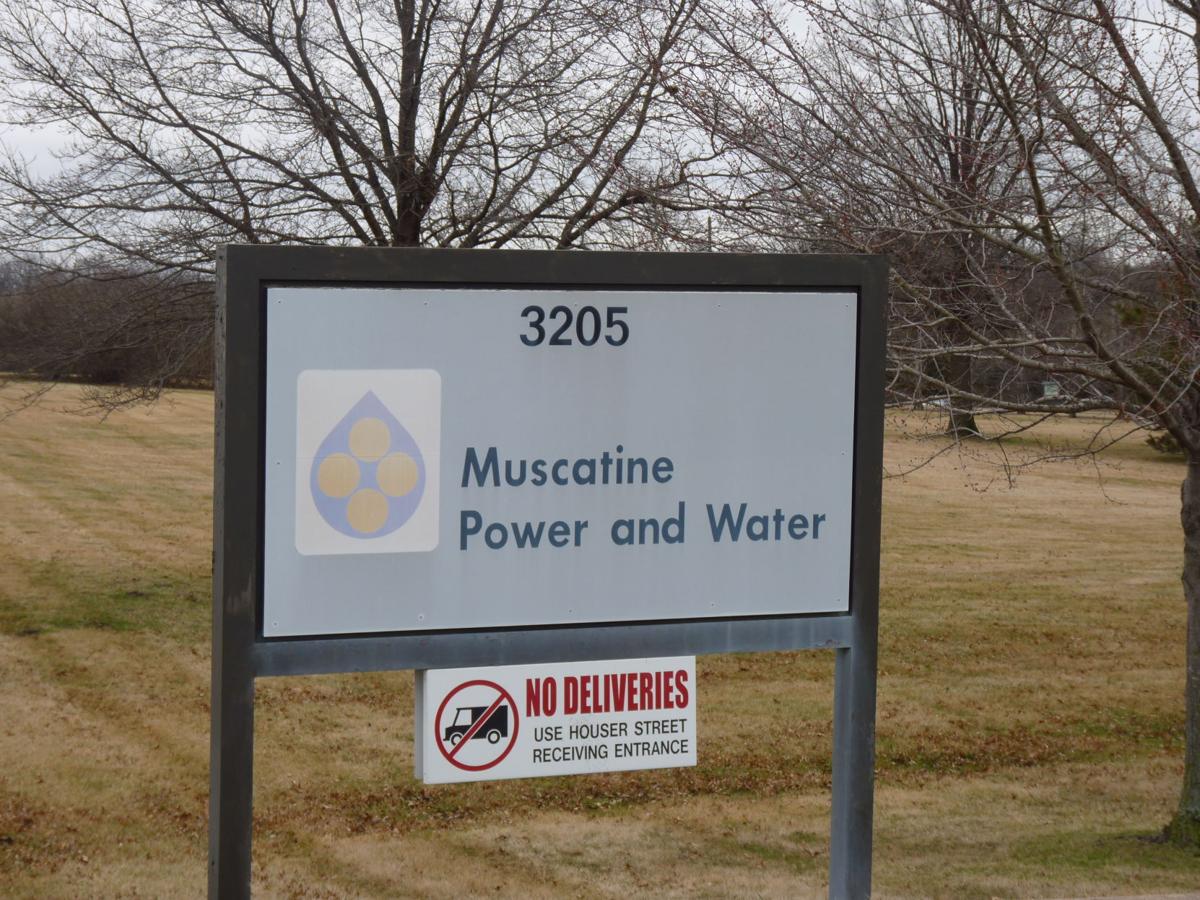 MUSCATINE — A local environmental watchdog group is pleased with plans at Muscatine Power and Water to retire the utility's three coal-fired plants but wants to see greater reliance on renewable energy.
Tuesday evening's meeting of the Board of Water, Electric, and Communications Trustees began with a prepared statement from Sandy Stanley, president of Clean Air Muscatine, saying the decommissioning of the three plants will go a long way to improve health in the community.
"We commend Muscatine Power and Water for this forward looking plan," Stanley said.
But Stanley asked why MP&W is planning to replace the three coal-fired plants with a natural-gas-burning plant. "It seems investing in renewables will cause less harm to the environment," she said.
The board made no response to Stanley's statement, but it set the stage for the rest of the meeting.
10-year plan
As it does every October, the board reviewed 10-year financial projections for MP&W's three utilities. Plans call for retiring generating plants 7 and 8A at the end of 2022 and keeping Plant 9 open through 2030, said Mark Roberts, director of finance and administrative services. Thirty megawatts of photovoltaic solar generation are expected to be added in 2023, using the Grandview Avenue well field as the site for solar collectors. And the new gas-fired plant is expected to begin operation in 2028.
But the new facilities will come with a cost. Capital expenditures are expected to top $120 million. Consequently, annual rate adjustments are projected to gradually increase to 3.2% through 2030.
Annual rate adjustments of between 2% and 4% are projected for the water utility. Capital expenditures of $2.3 million are expected for 2021 and are expected to average $2 million annually for the remainder of the 10-year period.
"What we're trying to do is manage the cash without getting too crazy with rate increases," Roberts told the board.
Annual rate increases of 5.9% are projected for the communications utility, even as the Fiber to the Home Project wraps up. Programming costs for cable television are expected to increase by 8% annually. At the same time, numbers of video subscribers are expected to continue dropping as customers explore other options, but a slight increase in internet subscribers is expected.
The proposed 2021 operating budgets for the three utilities were also presented for the board's review. The board set a public hearing for the budgets for Thursday, Nov. 19. The budgets are expected to be approved during the subsequent board meeting.
High line update
Construction of a new 161-kilovolt transmission line to Muscatine will definitely run over budget, and delay of completion would result in delay of shutting down one of MP&W's coal-fired power plants, reported Ryan Streck, director of utility service delivery. MP&W is partnering and cost sharing with Central Iowa Power Cooperative of Des Moines to bring power from MidAmerican Energy in Davenport, with construction set to begin in 2021. The new northern route line is expected to supplement the two high-voltage transmission lines that route south of Muscatine, providing operational flexibility and enhanced system reliability.
A decision to use steel instead of wooden poles is adding to the cost. "The steel poles have a higher cost, but they have double the life of a wooden pole," Streck told the board.
"I do like the idea of using the steel poles," board member Keith Porter said. "Some generation later will thank us."
MP&W's share of design, engineering and construction is budgeted at $17.3 million with $13.4 million budgeted in 2021. The $13.4 million is included in the 2021 operating budget expected to be approved during the Nov. 19 meeting.
Fiber outage
General Manager Gage Huston says credits will be offered to communications utility customers who were impacted by recent outages. Huston told the board the outage event began when the vendor started expanding bandwidth on the new fiber system after assuring MP&W that outages would be five minutes at the most. But two days later, all services were restored.
"We do the best we can to plan for these contingencies," Huston said.
On the plus side, completion is in sight for the multi-year, multi-million dollar Fiber to the Home project. The substantial completion date is set for Nov. 9, and final completion is expected in the first quarter of 2021, said Erika Cox, director of Customer and Technology Experience. "We have just over 80% of customers installed on the new fiber system with less than 2,000 customers remaining to be converted," she said. "We anticipate installs completing in early first quarter, and the project will come in on budget with no additional requests for a budget increase. It's taken a long time, but we feel very good about where we are."
Financial report
September was a good month because all three utilities showed plus incomes, Roberts told the board. The bottom lines of the electric and water utilities continued to exceed their budgets, but the communications utility, even though it showed net profit, did not meet budget.
September profit of $190,887 and year-through-September profit of $1,519,242 were budgeted for the communications utility, but actual profits fell short at $54,197 and $409,364, respectively.
For the electric utility, September profit of $333,649 and year-through-September profit of $2,931,680 were budgeted, but actual profits were substantially over budget at $797,849 and $6,159,653, respectively.
For the water utility, September profit of $62,402 and year-through-September profit of $459,983 were budgeted, but actual profits were $78,807 and $809,260, respectively.
In other business:
The board ratified payment of September expenditures and transactions totaling $10,977,913.
Huston reported MP&W employees participated in the recent United Way Day of Caring.