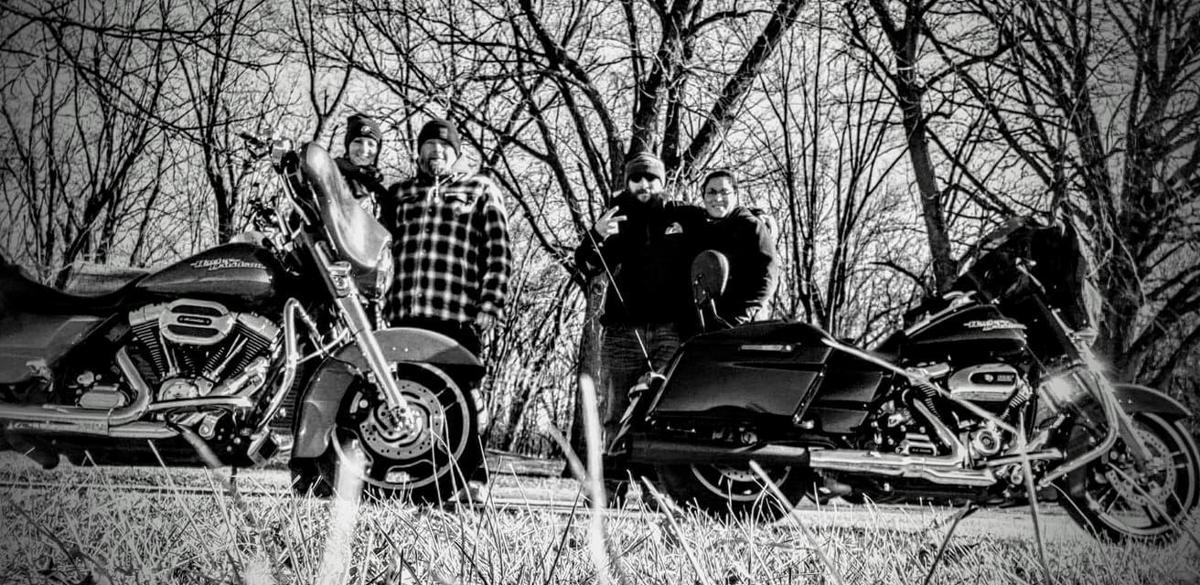 MUSCATINE — It is a day of riding, food, music, raffles and fun and it promises to be a benefit to someone in the Muscatine community.
This year for the inaugural running of the Rebels with a Cause motorcycle rally, proceeds will benefit Cassie Zaehringer, 34, a single mother of three. She was diagnosed with Invasive Lobular Carcinoma (aggressively spreading breast cancer) at the beginning of October 2019, and it has quickly gone from Stage 2 to Stage 4.
Organizer Chad Brislawn said the group of two couples known as "No Baffles, No Brakes" (NBNB) had decided to start a fundraising benefit to aid people in the community. In addition to Brislawn, other members include his wife Claudia, Josh Peine and Jennifer Peine. NBNB is the group of friends who enjoy promoting the motorcycle culture.
"About six months ago we had batted around the idea of putting on a fundraising event and since then we have been plugging away at it — dialing in our locations and our bands," he said.
Zaehringer is the cousin of NBNB member Jennifer Peine.
The event will be held from 10 a.m. to 11:45 p.m. Aug. 22. The day will begin at the Rose Bowl with a signing up and a blessing of the bikes by members of the Pearl City Disciples, a chapter of the Christian Motorcyclists Association. Riders will hit several locations between Muscatine and the Quad-Cities before coming back to the Rose Bowl for a bike show and afternoon entertainment. Five bands are scheduled to play. There will also be food vendors and raffles.
"The reason we are calling ourselves Rebels with a Cause is so it doesn't narrow us down," Brislawn explained. "This one will be to benefit breast cancer, but that is not necessarily what we have planned for every year. Our thought process is every year we will pick a local person who is in need — battling cancer or maybe going through hard times — to help. We want to take that person and name them as the recipient and put on a big party and all the proceeds go to that person to help out with whatever issue they are having."
He said the event is not limited to people who ride motorcycles. Brislawn said people are welcome to follow the riders in their cars or support vehicles. He said there would be plenty of parking at all the sites for cars.
As details for the new benefit are being finished, Brislawn said there had been some challenges as there is with any new event, but for the most part it has gone smoothly.
"I've been surprised at the amount of support we have been getting," he said. "I've been surprised with how eager people have been to help out."
He said a previous event NBNB has done was a birthday party for a friend. Brislawn said over 200 motorcycles had turned out to Mulberry Avenue for the event.