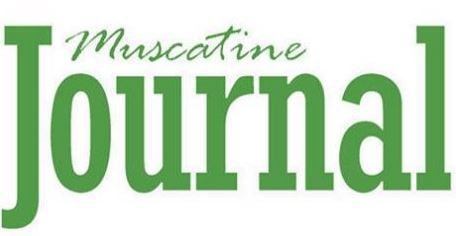 MUSCATINE — In a unanimous decision Monday evening, the school board approved naming Muscatine's only junior high school after a former student who allowed schools in the area to become integrated.
At the end of months of discussion, the board approved naming the building Susan Clark Junior High School. Just before the vote, president Tammi Drawbaugh spoke of the need for the community to know the history behind the name of the building. She stressed the need for people to learn the history of the family and what they went though.
"I don't think there is anybody on the board that is not in just complete awe of what that must have been like," she commented. "I'm a huge believer in the idea that if we put the name on the building, but don't tell anyone, we have done a huge disservice."
Susan Clark was 12 years old in 1867 in Muscatine when she was denied entry as an African-American to the all-white Grammar School No. 2. Her father, Alexander Clark, sued the Muscatine Board of Directors on her behalf the following year for the right to attend. The case eventually went to the Iowa Supreme Court, which ruled in favor of Clark declaring "separate but equal" unconstitutional. The case led to integration of Iowa schools 86 years before the landmark U.S. Supreme Court case Brown v. Board of Education that deemed segregation in public schools unconstitutional nationwide.
You have free articles remaining.
Board member Nathan Mather said that he is happy to be able to set right a wrong that had been created by the school board in 1867.
During the public comment section, three members of the audience spoke about the need to name the building after Clark. Gabby Dennis told the story of how she and her family had moved to Muscatine from Atlanta, Ga. Dennis, who is African American, said Muscatine was more welcoming and she felt more at home with the people of Muscatine than with the people of Atlanta. She also recognized the struggle Clark had to go through to attend school in Muscatine.
"Naming the junior high after Susan Clark is important to me because it shows the community members care," she said. "The junior high kids deserve to know their school has significance.
Paul Thielman, a social studies teacher with the district, read a letter from Dr. Paul Finkelman, an expert in Civil Rights history and the President of Gratz College in greater Philadelphia. Finkelman said the Clark case was very important in the history of race relations in the United States.
"This was the first decision in the United States to prohibit racial segregation in a public school," the letter read. "The Iowa Supreme Court based the decision on the state's Constitution and laws. This was a proud moment for Iowa."