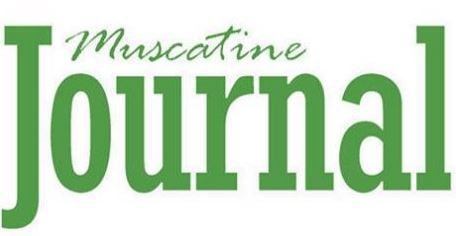 WAPELLO — The Louisa County Board of Supervisors held a series of budget work sessions Tuesday as the members reviewed about a dozen departmental and other spending plans for fiscal year 2021.
The county's mental health and disabilities services budget was one of the largest of the proposals reviewed by supervisors Chris Ball, Randy Griffin and Brad Quigley.
Mental health and disabilities director Bobbi Wulf, who attended the review meeting by telephone, reminded the board that her budget included both a distribution to the regional mental health consortium's fiscal agent and local administrative expenses.
According to Wulf, the county's FY21 distribution to the Southeast Iowa LINK (SEIL) consortium will be $407,754, with $29,558 for the local expenses creating a total budget of $437,312. The total would represent a $52,742 increase over the current anticipated spending for this year.
The $407,754 is based on the per capita rate of $36.46 that is assessed to each county in the consortium.
Wulf said the mental health region used $1 million from the fiscal agent's fund balance in this year's budget to offset local costs and levies, but those funds were no longer available.
Meanwhile, Louisa County's current mental health/disability services fund balance is $69,579 and is projected by SEIL to be about $53,671 at the end of the fiscal year. The total anticipated budget of $437,312 established the spending authority for the FY21 budget, Wulf said.
An additional $8,866 would be added to the spending authority to cover a state allowed 30 percent fund balance of the $29,558 local administrative expenses. The projected $53,671 fund balance at the end of FY20 would then leave total expenses of $392,507, which would represent the total levy needed by Louisa County for the fiscal year.
The county's related general assistance budget was also presented by director Cyndi Mears. She requested $33,282 in combined administration and services for FY21, which compared to $32,929 in combined spending for FY20.
The supervisors also reviewed the budgets for county auditor Sandi Elliott and county recorder Tammy Hayes' offices.
Both said their budgets were close to this year's anticipated spending, although Elliott said she had boosted her payroll for election workers and had bumped two of her deputies' salaries.
Her proposal called for $277,353 in proposed spending, which compared to re-estimated spending this year of $275,077.
Hayes' also reported an increase in her deputies' salaries based on a plan she had presented last year to the supervisors.
She projected $156,100 in spending next year, compared to $151,941 this year.
The courthouse budget will need to be recalculated, after the supervisors agreed to seek a custodial contract that would specify a set number of contracted cleaning hours and reduce some part-time hours that were originally included in next year's budget.
An additional $60,000 was also added by the supervisors to the proposed spending to cover new windows in the second floor of the building. Total projected spending will likely be over $215,000, which compares with $160,366 in this year's budget.
Other proposed budgets reviewed by the supervisors, with current spending in parenthesis, included: Board of Supervisors, $140,011($137,521); .Medical Examiner, $39,500 ($37,000); County Complex, $80,250 ($82,750); Veterans Affairs, $47,180 ($46,326); Safety & Wellness, $3,028 ($2,978); and Other Community Services, $10,600 ($20,592).
Be the first to know
Get local news delivered to your inbox!