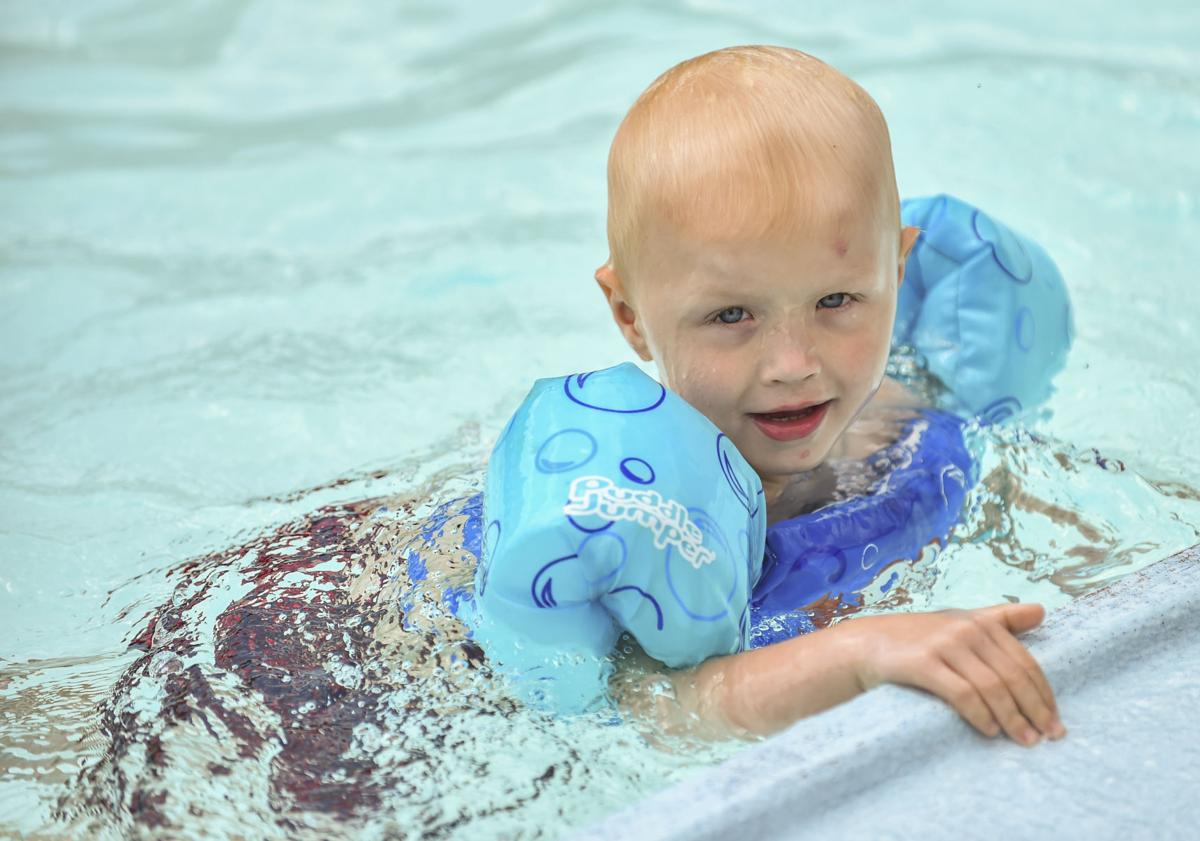 MUSCATINE — With the Muscatine Aquatic Center having to remain closed through the 2020 season due to the COVID-19 health crisis, the center will open for the 2021 season but there will be several changes to ensure people attending remain safe.
During the Muscatine City Council meeting Thursday, the council learned new rules are being put into place to observe social distancing guidelines. In 2020 the center remained closed because the council could not determine any way to ensure social distancing was observed in the pool are. This year the number of patrons will be limited and masks are required when people are not in the water.
"We are so excited to open the aquatic center this year," Parks and recreation program supervisor Kelsie Stafford said. "May is here so we are in full swing with staff on board and getting the center ready."
Stafford explained for swimming lessons, the limit will be five students per instructor. The instructors will have the option of wearing masks, but the students will not be able to wear masks in the water. Equipment will be rotated to ensure each student receives sanitized items.
For daily operations, patrons will be required to wear masks when they enter the facility and in the locker rooms or in line at the concession stands. A swimming test is also being introduced this year to reduce the number of rescues, thus limiting contact between lifeguards and patrons. There will also be an increased number of signs, physical barriers and guides. Stafford said lines have been painted at the entryway to show 6 feet of separation.
The capacity limit this summer will be 700 patrons scheduled into two swimming blocks beginning at noon and 4:15 p.m. In the past, the facility has held up to 1,500 people at a time. A 30 minute intermission will be held during the blocks. Increased sanitation will be in place with a full sweep completed during the open swim intermission.
Staff members must wear masks when assisting patrons, are within 6 feet of other staff members, or moving from work station to work station. The staff is being encouraged to provide their own hip pack equipment and are required to take personal items with them after each shift.
Council member Nadine Brockert asked if there was any concern about getting supplies for the pool in light of an anticipated chlorine shortage. Stafford said the shortage is mostly chlorine used in residential pools.
Council member Peggy Gordon expressed concerns about the intermission and people who may wait and come back after the break. Stafford said staff members would be around and address any issues that may occur.
"I think the community is really excited to having things open up again this year," Mayor Diana Broderson said. "It's something for the kids to do and it sounds like you put a lot to thought into what kind of safety measures are going to be most effective and best for the community."