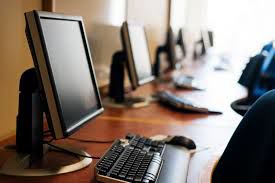 MUSCATINE — The cyber attack that infiltrated the City of Muscatine network last week has also had an effect on county operations.
"What happened last week impacted our jail and our squad car connections," Muscatine County Information Technology Director Bill Riley said Monday morning at the Board of Supervisors meeting.
After the ransomware attack early Wednesday morning of a Muscom server, the city's Shieldware financial server Springbrook and other city servers, he said he shut down the connection between the jail and the Public Safety Building to prevent any further damage, but that officers don't have access to the mobile computers in the squad cars because servers were offline or being repaired.
Sheriff C.J. Ryan also said all law enforcement in the county was affected by the cyber attack because each department uses the same records management system and computer aided dispatch.
"It also affected the Jail's ability to access those systems, as well as the NCIC (National Crime Information Center) database," he said.
Riley said the jail has been brought back online and Muscom Manager Beverly Griffith said dispatch is "running as smooth as ever."
When Supervisor Jeff Sorensen asked about system vulnerability, Riley said actions have been taken to prevent potential future attacks.
"We've been working," he said. "We're reviewing all of our settings. We're making changes necessary. We're trying to make long-term plans for larger changes. And that's what we've been working on basically since last Wednesday evening once we finished up with the city so, we're doing what we can."
City Communications Manager Kevin Jenison said the city's network is still down pending an ongoing investigation led by FBI Cyber Crime Unit along with the Muscatine Police Department.
Riley said an attack like this may be a common occurrence due to the various malicious software available and the potential for hacking and cracking computer network security systems.
"Anymore it's really just a matter of time for any organization."
Sorensen replied that knowing the vulnerability makes him question whether the public safety systems should be disconnected from the internet.
"We should not rely on it," he said.
Riley couldn't comment on the specifics of the cyber set up at the Public Safety Building and supervisors agreed that entering a closed session at a future meeting would be necessary if specific changes to the security of the network are required.
City Communications Manager Kevin Jenison said public safety is functioning "pretty normal" as of Monday.
Musser Public Library and HNI Community Center was limited Monday to browsing and some regular programming due to the downed network. Kimberly McCracken, who is in charge of adult services at the library, said check out and computer use was unavailable and updates on the status of those services would be available on its social media pages.
Going forward, Riley said, "I have some calls set up this week with support services for some of our software and hardware just to have them come take a look at what we're doing and see if there's anything that we need to change or improve on."
Department heads will meet later this week to discuss what has happened and what still needs to happen to correct the network situation, he said. And the department is also coordinating with the city to set up meetings about long term security plans and how to help smaller communities including Wilton and West Liberty.