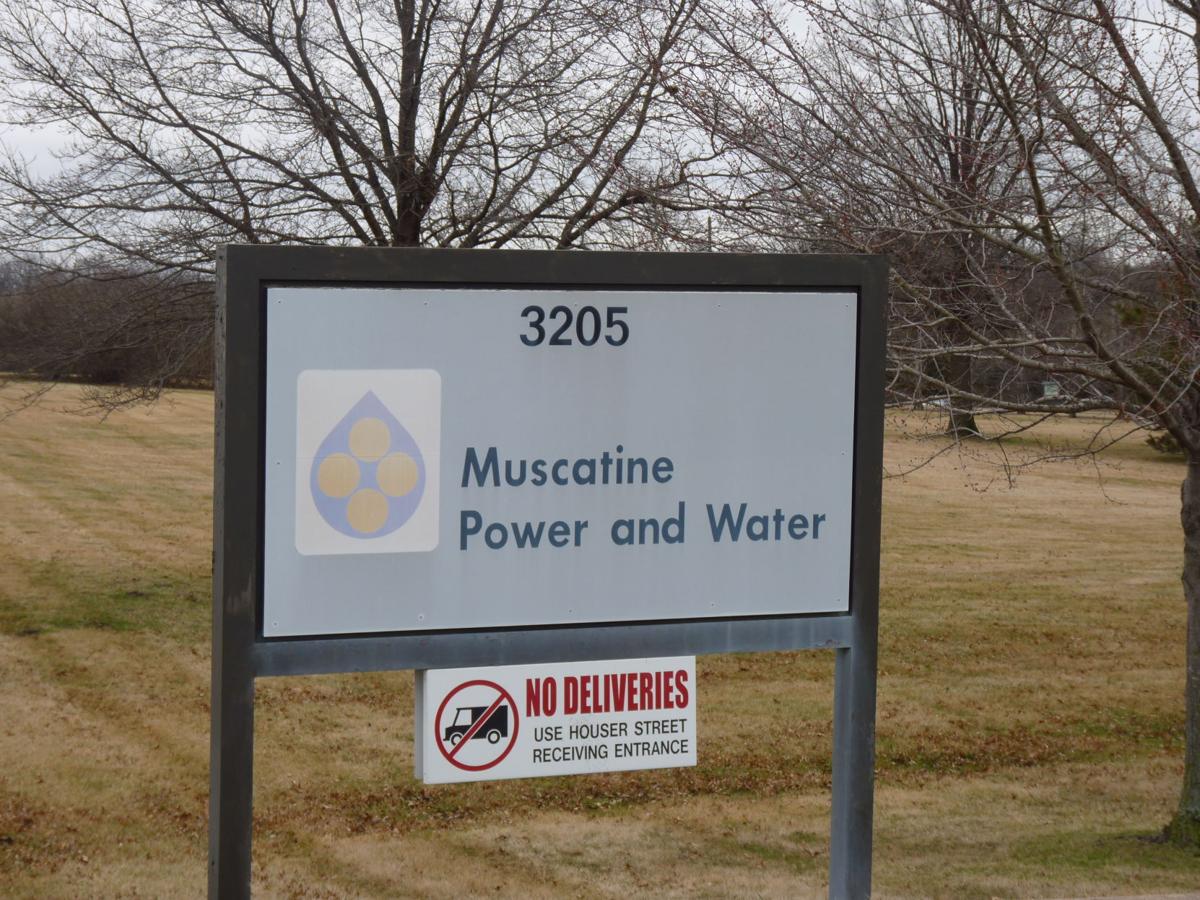 MUSCATINE — A recommendation to replace Muscatine Power and Water's coal fired generation plants with a natural gas fired facility is raising questions and concerns from an environmental organization.
Katie Rock, representing the Sierra Club, told Tuesday evening's meeting of the Board of Water, Electric, and Communications Trustees the club supports the retirement of MP&W's coal fired plants but rejects the proposal for a gas fired plant, recommendations made in an extensive study reviewed by the board during its June 30 meeting. The study also recommended establishing a solar array at the Grandview Avenue Well Field.
Rock said Tuesday night the Sierra Club supports renewable energy sources like solar and wind but opposes gas fired generation. "Switching from coal to gas is not a climate solution," Rock told the board. "The public deserves a chance to be heard about changing one fossil fuel for another."
Rock asked who purchases the steam produced at MP&W's plants (steam is purchased by Grain Processing Corporation), why is MP&W's production over capacity, and if the cost of replacing a coal fired plant with a gas fired facility is worth the expense. She referred to a gas fired plant in eastern Iowa that is being shut down by Alliant Energy years before its anticipated retirement.
MP&W General Manager Gage Huston replied the Alliant plant was a coal fired facility converted to gas, but the plant being considered for Muscatine would be a more efficient natural gas fired combined heat and power facility. "Those are questions we all ask as well," Huston told Rock. "Our team will continue to evaluate."
"Those are really good questions we should be focused on," Board Member Keith Porter added.
Brandy Olson, Director of Legal, Regulatory, and People Services, said she would be happy to continue the conversation after the meeting. "That's completely fair," Rock replied.
Fiber to home update
Erika Cox, director of customer and technology experience, reported she still expects all Fiber to the Home installations to be completed in the first quarter of 2021. Cox said 96 percent of aerial drops and 74 percent of underground drops are completed. But she added squirrels have caused damage to some fiber lines. "We'll be moving forward with some animal protective procedures to deny squirrels the opportunity to perch and gnaw," Cox told the board.
Increasing Fiber to the Home costs as well as other capital expenditures and plans to expand fiber services are the reasons why the board unanimously approved a resolution to refinance the 2017 bonded indebtedness for the Communications Utility. The total $10 million package will stretch over seven years at 2.73 percent interest. "It gives us a comfortable cash reserve," Huston said. "It gives us some flexibility if we want to pay early. We're just really lucky to have three local banks to work with."
The financial boost comes at a good time for the Communications Utility. Profits of $182,369 and $968,152 were budgeted for June and the year to date respectively, but actual profits were $77,001 and $225,261.
For the Electric Utility, June profit of $358,439 was budgeted, but actual profit of $107,080 was posted. For the year to date, profit of $1,129,085 was budgeted, but a healthier profit of $2,874,088 was posted.
The Water Utility realized healthier bottom lines for both June and the year to date. Income of $48,684 was expected in June, but actual profit was $130,924. For the year to date, profit of $276,618 was budgeted, but actual profit was $476,710.
Ongoing and future projects
A contractor is continuing to pull underground cable along the city's Mississippi Drive Corridor Improvement Project, reported Ryan Streck, Director of Utility Service Delivery. Nearly 5,000 feet of underground cable will be installed. "There will be some more single lane closures because there's not much room to work," said Streck.
The city's Park Avenue project, changing the configuration from four lanes to three from Colorado Street to the bridge, will involve four sets of traffic signals and will stretch "well into 2021," Streck said. The Grandview Avenue Project is slated for 2022-2022. Streck said the ongoing West Hill Sewer Separation Project has been proceeding without issue, with the current work along West Eighth Street expected to wrap up in October.
Streck reported MUSCO has offered to provide new lighting for the water tower, where refurbishment includes a new logo. And two new electric vehicle charging stations are planned for downtown. The first customer at the first station, located at MP&W's business office at 3205 Cedar Street, was Gage Huston.
No phishing allowed
June brought a high volume of phishing attempts on MP&W's cyber presence, but staff was able to defend against them, Olson reported. "Outside actors were definitely trying to make some kind of a full court press," Olson told the board. "We're paying attention to it."
Olson said a new cyber security analyst was added to staff July 13.
In other business
The board ratified expenditures and transactions for June totaling $10,447,550.
The board reviewed the proposed updated Board Policy Manual, which will be on the agenda for approval at the board's August 25 meeting.