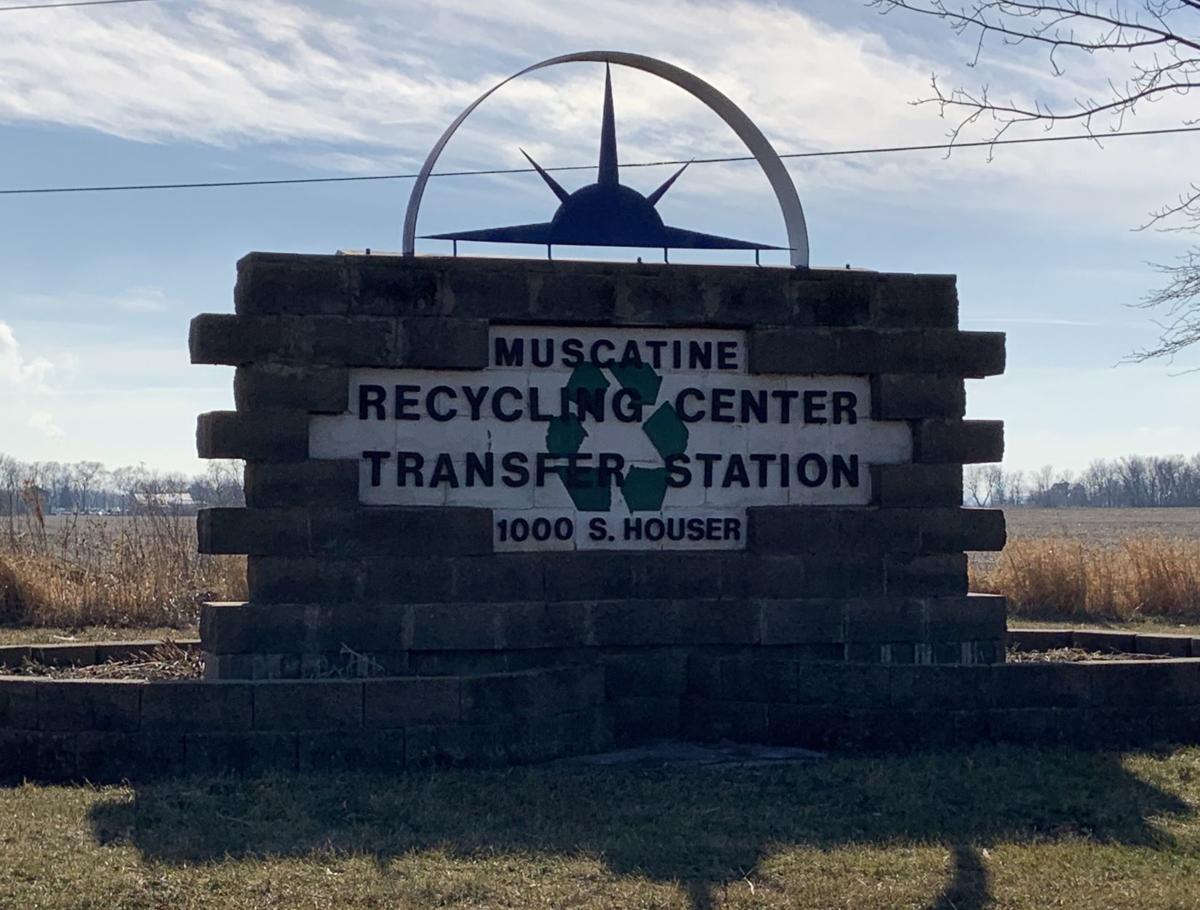 MUSCATINE — It's only been a week since Muscatine has implemented its alternative to Spring Clean-Up week, and with over four tons of waste being collected in just the first three days, residents are certainly taking advantage of it.
As reported last month, Solid Waste Division Manager David Popp and Public Works Director Brian Stineman moved forward with their plan to replace Spring Clean-Up week with year-round bulk waste collection. This was done to save the city money and cut down on manpower that take away from other Public Works projects during that clean-up week.
"It's pretty much what we anticipated we'd be getting," Popp said, looking back at the past week. While last Monday and Wednesday brought in about 1.3 tons of waste, last Tuesday brought in 1.69 tons. Four appliances were also collected. "I think (the program) is going as expected, if not a little bit better."
To help the beginning stages of this new waste pick-up process go as smoothly as possible, the transfer station has already set up a specific email — bulkywaste@muscatineiowa.gov — and phone number (563) 264-5865 for residents to use to schedule pickups on their usual garbage day. Once scheduled, residents should have their waste curbside by 5 a.m. on collection day.
You have free articles remaining.
In a news release, the Muscatine Transfer station asked residents to call or email them two business days ahead of their collection day to schedule a bulk waste pickup. They also promised those who email or call and get the answering machine will be called back.
According to Popp the biggest issue with the new program is people wanting pickups who email with all the information, when really the email is supposed to be a notice for the Transfer Station to call them back for a set-up and to go over the rules.
"Our one big goal with this program is for residents to actually speak to someone down here at the Transfer Station so that we don't see things put out that shouldn't be put out or an excessive pile size or whatnot," said Popp, "By actually talking to somebody, we have a chance to go over how the program works and what we accept."
The next step in the program is working with Community Development inspectors to replace nuisance abatement letters with door hangers if unscheduled bulky waste has been found in front of a resident's home. 
"We just want to make residents aware of this program that they can take advantage of, making a lengthy process a bit more streamlined." After receiving the door hanger, residents could either call the Transfer Station to collect the waste, or clean up and haul the waste material to the Transfer Station themselves.
As this new year-round waste collection system goes on, the crews at both the Transfer Station and Public Works will continue looking for ways to improve service. "We've only had it for five days now, so we're going to see how things progress, especially when the weather warms up and people are getting around to that typical spring cleaning time," said Popp, "We'll see how we get through that period."
Be the first to know
Get local news delivered to your inbox!