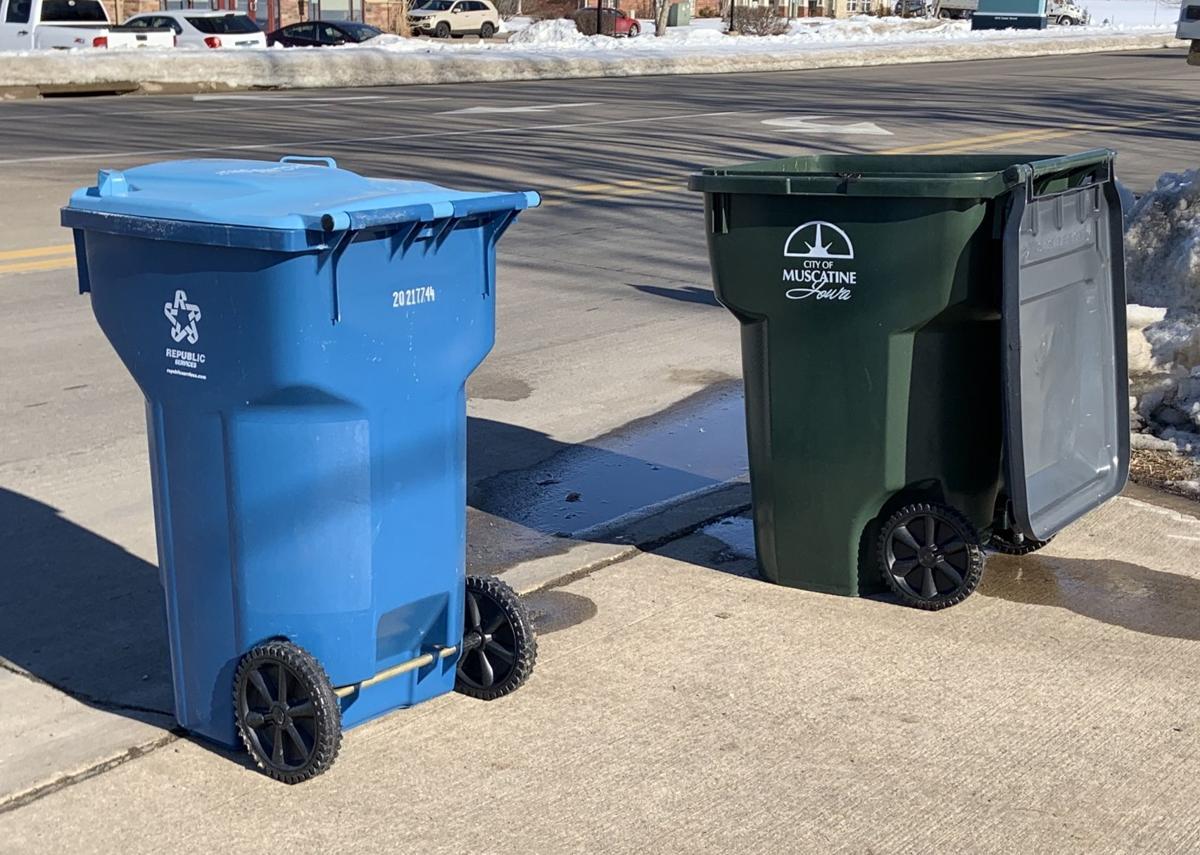 So, what did we learn about recycling in Muscatine?
On Jan. 26, David Popp, solid waste manager for the city of Muscatine was interviewed by Sandy Stanley of the Muscatine County League of Women Voters about recycling in the city.
A lot was learned during that interview and discussion.
We learned that we should not overfill the blue bins. They will not be picked up due to the loading mechanism on the trucks. Breaking down cardboard boxes will help.
Items should be rinsed out, but do not need to go through the dishwasher.
The following items cannot be recycled: plastic bags (they gum up the machines), Styrofoam, wrapping paper.
Items that can be recycled include plastics with a triangle and any Nos. 1 through 7, cardboard egg cartons, empty paper flour and sugar bags, envelopes with plastic address window. Caps can be left on bottles. Lids with rubber seals, clean aluminum foil, medicine bottles with the lids, the clean top of a pizza box, shredded paper (place in a paper bag to prevent paper flying out of the bin) can all be recycled.
Paperback books can be recycled, but less than 12 at a time. Mr. Popp recommended Midland Davis Corporation, 3301 4th Ave. Moline, Illinois, for a large quantity of paper back and hardbound books for recycling. They charge by the pound and can be reached by phone at 309-764-6273.
Glass bottles that held purchased drinks are acceptable as are glass bottles that contained food items like a pickle jar. Not acceptable are household drinking glasses, windows, ceramics, glass candle holder etc.
Containers that had regular household cleaners are acceptable for recycling if they are empty and rinsed out. Containers that had harsh cleaners, like drain cleaners, need to go in the garbage. Motor oil containers go in the garbage.
To dispose of latex paint, remove the lid, allow to dry then throw paint and can in the trash. Oil-based paint can be dropped off at the Transfer Station.
For people living outside of Muscatine and use a waste hauler, Popp recommends calling your waste hauler for suggestions on their recycling options.
Tires, television sets, electronics can be dropped off at the Transfer Station, 1000 South Houser St. There is a small fee charged.
A City of Muscatine Recycling Guide, in both English and Spanish, is available online by Googling "Curbside Recycling Muscatine" and clicking on recycling guide.
For other questions or if you need a new or different size recycling bin, email David Popp at dpopp@muscatineiowa.gov or call at 263-9689.