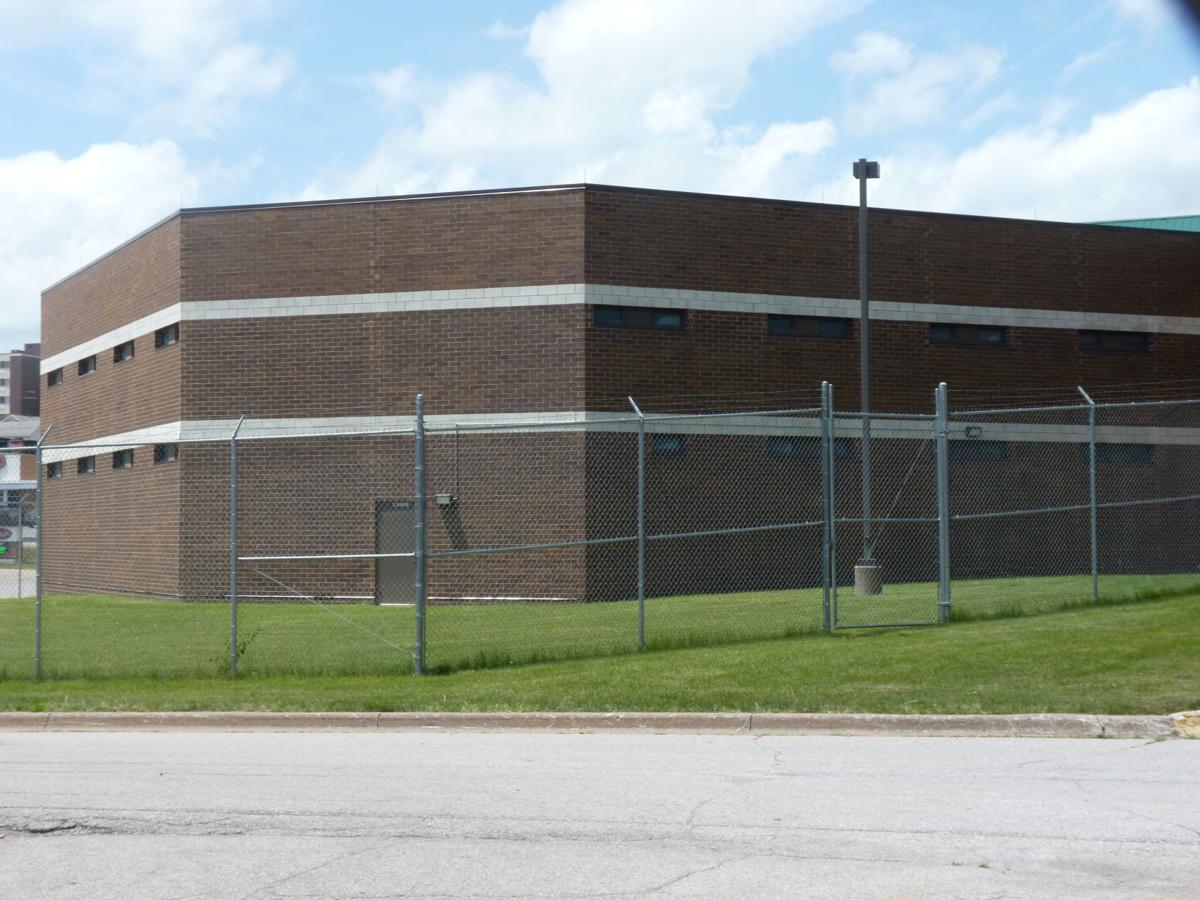 MUSCATINE — After hearing no input from the public, the Muscatine County Board of Supervisors approved moving ahead with a $310,000 project to replace part of the Muscatine County Jail roof.
During its regular meeting Monday morning, the board voted 4-0 to proceed with the work after no comments were received during a public hearing. Supervisor Jeff Sorensen was absent. The project will replace the original roof on the original portion of the jail. The replacement roof will match the white roofing on the new portion of the jail. Architect Michael Nolan believes the insulation under the roofing is still in good shape and said it would be replaced on an as-needed basis.
"We'll pull up the membrane, assess the insulation, replace insulation as required and then we will mechanically attach a cover board, which is a fiberglass reinforced gypsum product and that will become the base that we will adhere the new membrane to," he explained.
He said new flashings will be done around the building and the walkway pads will be replaced. He said additional money had been budgeted if roof drains need to be replaced. Nolan said the roof did not appear to have any leaks. He also explained the rubber pads on the roof that are used by maintenance crews, which can be hazardous during the winter, would be replaced with mats to protect the membrane.
During discussion, supervisor Santos Saucedo asked about the warranty for the building materials. Nolan said anything during the first year would be taken care of by the general contractor. Beyond that, particularly the membrane section, a 20-year warranty will be issued by the manufacturer.
In other business the board:
- Approved a firework permit for David Riggan for the Fruitland July 4 celebration;
- Reappointed Mary Friederichs to a three-year term on the Benefitted Fire District No. 6 Board of Trustees;
- Approved the reappointment of Lisa Johnson and Keith White to the Muscatine County Veterans Affairs Commission;
- Reappointed Paul Eishoff to the Muscatine County Civil Service Commission;
- Reappointed Robert Buhn and Mike Kellor to the Mercer-Muscatine Revolving Loan Fund Administration Board. And
- Approved year end cash count assignments.
Be the first to know
Get local news delivered to your inbox!