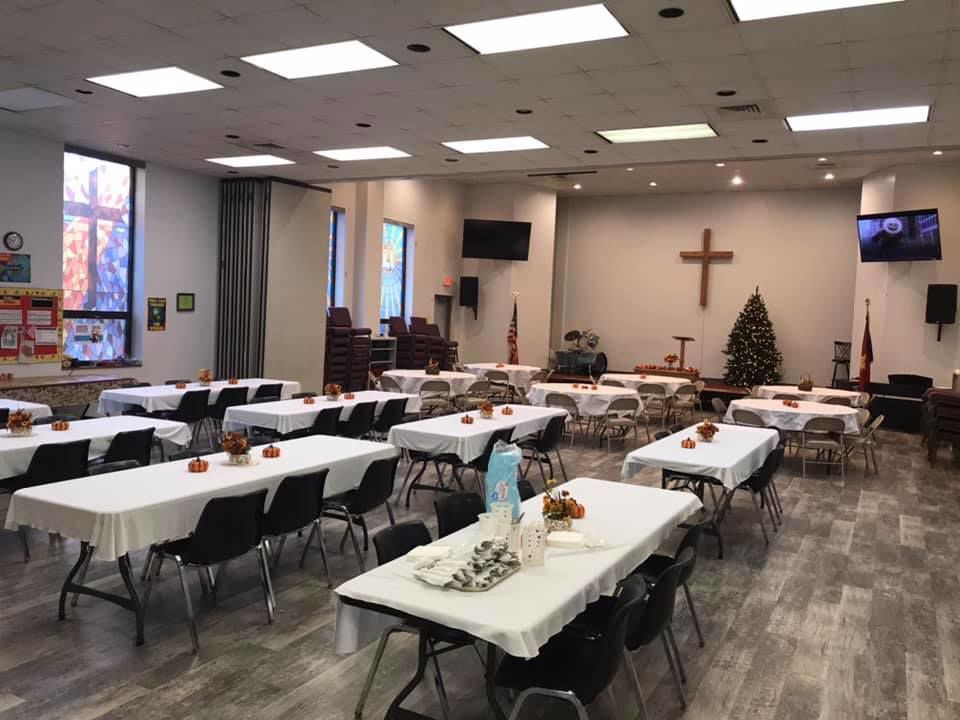 MUSCATINE — Sometimes it's not all about the food on Thanksgiving. Sometimes it's about the people, and the community.
On Thanksgiving Day, Nov. 25, from 11:30 a.m. to 1:30 p.m., the Salvation Army of Muscatine County will host its annual Thanksgiving Day Community Lunch at the SA Headquarters, located at 1000 Oregon St. in Muscatine.
This is an event that the Salvation Army has held for several years, according to Lt. Greg Bock.
"It's been a part of our social ministry's outreach," he said, "From what I can tell, it goes back about a decade, and it's something that we want to continue doing. For the people who donate to us specifically for Thanksgiving, this is their dollars at work."
This meal is open to everyone in the community. They ask those who would like to attend to call the Salvation Army at 563-263-8272 or send a private message on its Facebook page prior to the event. This is done so staff can know how many are coming to the meal.
"This will be a dine-in meal," Bock said. "We'll have a section for people who want to remain masked, and for those who are vaccinated, they can use their own discretion."
The meal is expected to include turkey, stuffing, mashed potato, corn, dinner rolls, macaroni & cheese, green bean casserole and pie.
Although the Salvation Army is known for providing food to those who otherwise may not be able to afford a Thanksgiving meal, Bock felt that this community meal serves a different need.
"There are those who may not have anywhere to go on Thanksgiving Day, or who have lost loved ones and may not look forward to the holidays. These people can come and be a part of the Salvation Army's Thanksgiving dinner," Bock said. "The holidays are a tough time for a lot of people, so we don't want them to feel left out, unnoticed or alone."
This goal is especially important to the Salvation Army this year, because in 2020 the group had to cancel their community meal because of the pandemic. As an alternative, the Salvation Army coordinated with United Way of Muscatine and delivered meals to families the day before Thanksgiving so they would have the food they needed. But as Bock says, it's not just about food — it's also about community and being together.
"Growing up, I remember Thanksgiving always being a special time for my family," he said. "I looked forward to it, and those were some of my best memories. I don't want people to not be able to have those memories."
In addition to the community meal, the Salvation Army team will provide Thanksgiving meals to families displaced by the Muscatine Tower Apartment fire, which occurred Sunday.