MUSCATINE — A high school student made Democratic presidential candidate Pete Buttigieg pause during a town hall in Cedar County Wednesday.
"I'm from the generation where every time there's a school shooting we have to memorize where the exit is and how to escape if someone comes into the building with a gun," 13-year-old Caroline House said Wednesday in Tipton. "So, what would you, as president, do to make schools and other places safer?"
Buttigieg discussed the gun safety plan he released last week, which includes background checks, doing away with assault weapons, and red flag laws to prevent individuals with histories of violent behavior from getting guns, but told House he had a better answer for her.
"This gets me every time because, unfortunately, this is not the first time I've gotten this question from somebody your age," he said. "You shouldn't have to be thinking about where the exit is. You shouldn't have to be thinking about any of that."
He said being a teenager is difficult enough without students having to also worry about the same safety concerns he faced as a deployed soldier with the U.S. military. One of the reasons the 37-year-old mayor of South Bend, Indiana, said he's running for president and not "waiting his turn" was so when youth like House are adults, possibly running for president, they don't have to answer the same questions.
"We're going to fix this now, and we're going to fix this so you don't have to," he said.
House is an incoming freshman at Iowa City High School. She said the town hall held at the Cedar County Fairgrounds was the first time she has spoken to a presidential candidate. Her involvement in politics is important, she said, "because if I don't pay attention, I don't know what's going on. And if I don't know what's going on, I don't know what needs to be done."
Her older brother, Jonathan House, 21, said Buttigieg's comment about not waiting to solve gun issues resonated with him.
"Columbine was 20 years ago, and we're still having the same issues we had 20 years ago," he said. "I really liked how he brought up that we need to solve some of the problems facing our country today and not kick them down the road for the next generation."
"I think he has good policies," Caroline House said. "And knows how to appeal to lots of people like my generation and older farmers who live in Iowa."
Days before the candidate arrived in the state on his ninth trip, he rolled out his plan for rural America, which includes $80 billion for an "Internet for All" plan to upgrade rural broadband across the country. He said the connectivity would help with issues from health care to homework, by providing telemedicine as a compliment to doctors visits and giving students access to educational online resources. The proposal would designate $500 million in federal funding for "regional innovation clusters" to grow rural businesses and jobs through economic and training opportunities. 
"Some people really need to care about agriculture," he said, "specifically, those people who eat food."
Following the town hall, Buttigieg said the southeast corner of the state and rural areas as a whole are not receiving the attention they need. Farmers are facing issues from trade tariffs and climate disruptions, but they are also struggling with health care and population decline. Those he spoke to on this campaign swing were impatient, he said, and he felt a sense of urgency from residents seeking a change.
You have free articles remaining.
To encourage growth, his plan would invest in rural Americans to start small businesses, encourage neighboring counties to work together against global competitors like China and establish a "community renewal visa" program, which would provide immigrants a "fast track to a green card" if they commit to staying in those communities. The plan also calls for apprentice programs within 30 miles of every person and expanded Small Business Administration Boots to Business program for military veterans.
After Tipton, Buttigieg visited Muscatine for a meet-and-greet at a private residence. More than 500 people attended the two events. His tour wrapped up Wednesday evening with stops in Keokuk and Burlington. Buttigieg has met both polling and fundraising requirements to qualify for the next Democratic debates in September.
Three members of the Doerscher family from Bennett came to see the mayor for different reasons.
Aubrey Doerscher will vote in her first presidential election next year. The 18-year-old Muscatine Community College student said she is trying to learn about all of the candidates. She said she appreciated Buttigieg's response during the June primary debates about the lack of police diversity in South Bend.
"He was honest and admitted he wasn't able to get more African-Americans on the police force and there was still police brutality happening in the city," she said. The humility he expressed was different than other politicians she had witnessed responding to similar questions," Doerscher said.
Her grandfather, Dean Doerscher, came upon the town hall event by coincidence, he said, so he helped set up the area and stayed to hear the candidate speak. He said his family, but not so much him, follows the presidential campaign pretty closely.
"I'm trying to hear what everybody has to say and it's such a large field," said Aubrey Doerscher's grandmother, Annette Doerscher. "At this point, I don't really care as long as they can beat Trump. That's all I care about."
She said tariffs are going to hit everyone hard and that she's in favor of immigration reform, but not the way it's being done now. Aubrey Doerscher said many of her friends are Latinx, and while they can find humor in the overall situation, it's a serious issue.
"We try not to talk about it because it gets us all too stressed," she said. "We'll make jokes about it, but I am kind of worried about them.
"I just think there's so much wrong with the presidency right now." 
081519-mus-mayorpete-01.jpg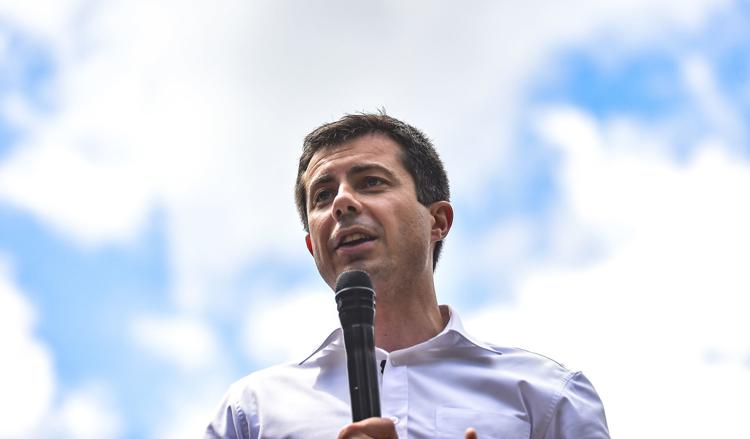 081519-mus-mayorpete-02.jpg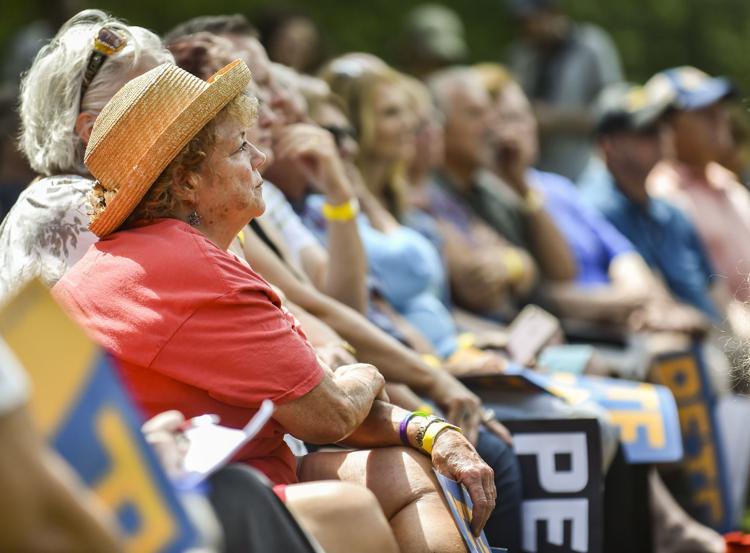 081519-mus-mayorpete-03.jpg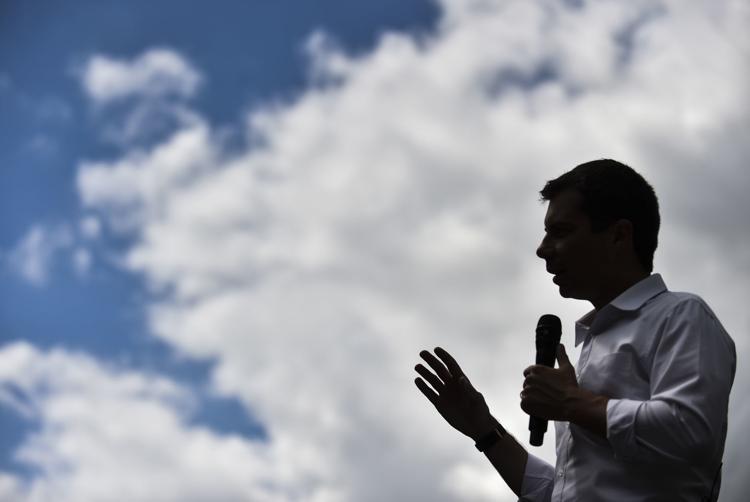 081519-mus-mayorpete-04.jpg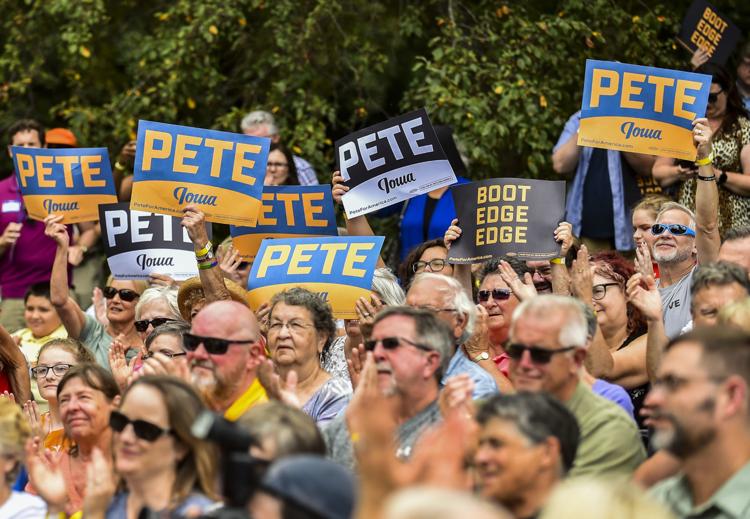 081519-mus-mayorpete-05.jpg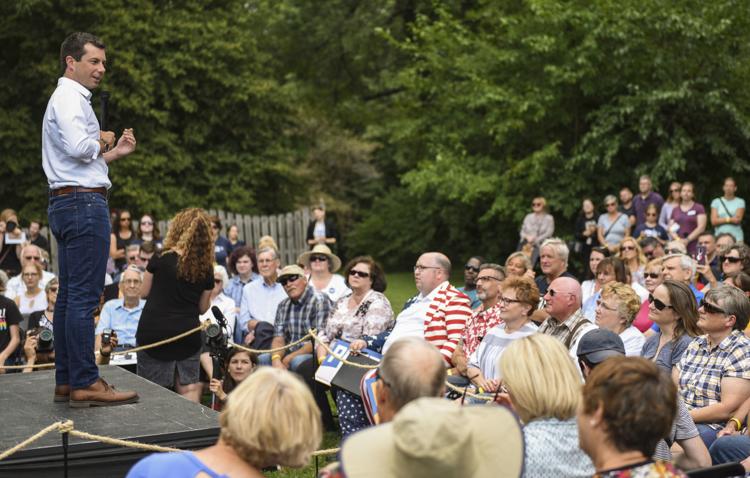 081519-mus-mayorpete-06.jpg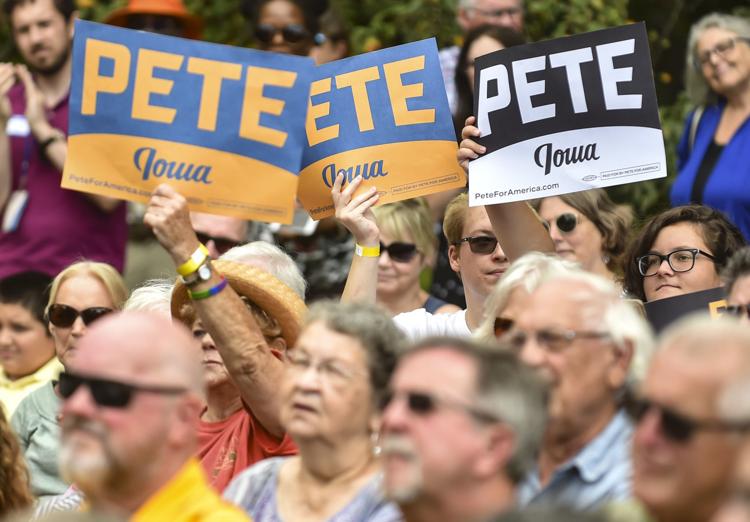 081519-mus-mayorpete-07.jpg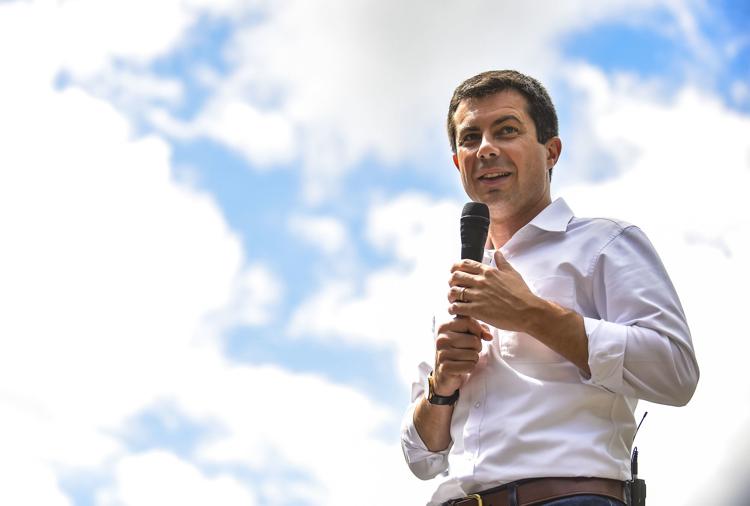 081519-mus-mayorpete-08.jpg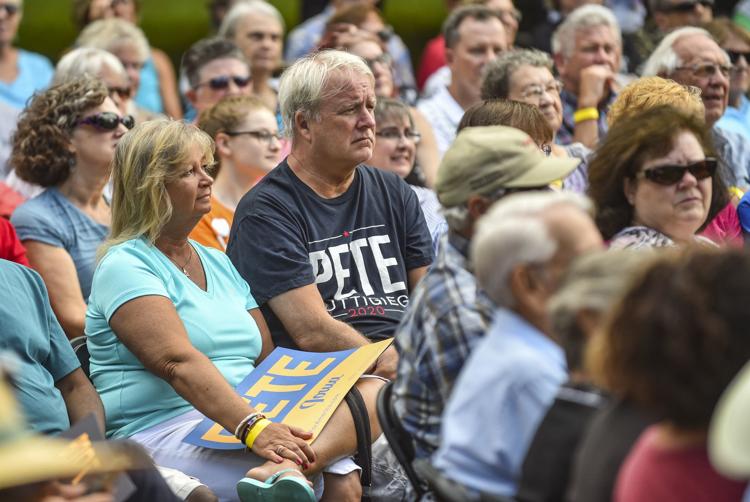 081519-mus-mayorpete-09.jpg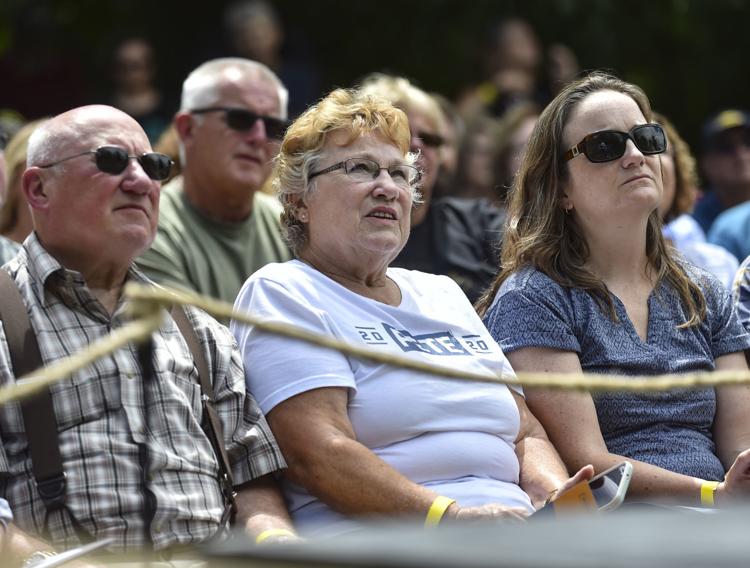 081519-mus-mayorpete-10.jpg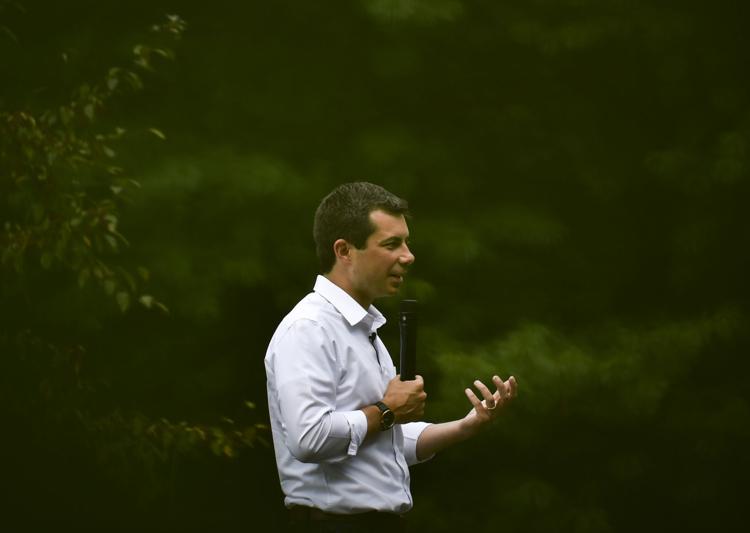 081519-mus-mayorpete-11.jpg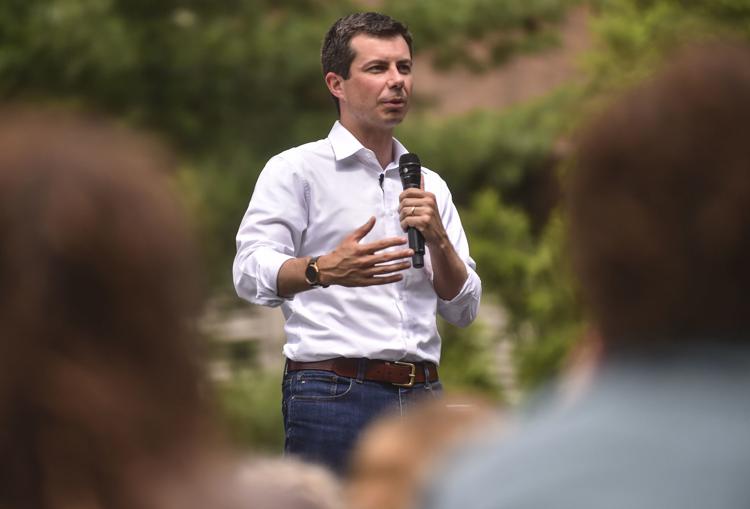 081519-mus-mayorpete-12.jpg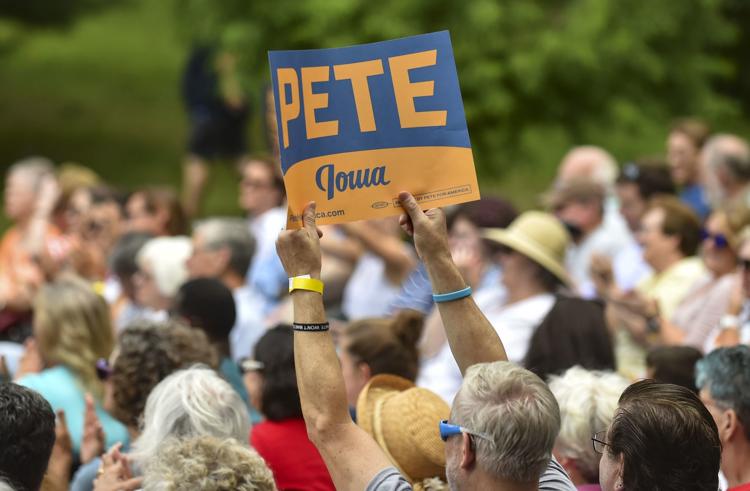 081519-mus-mayorpete-13.jpg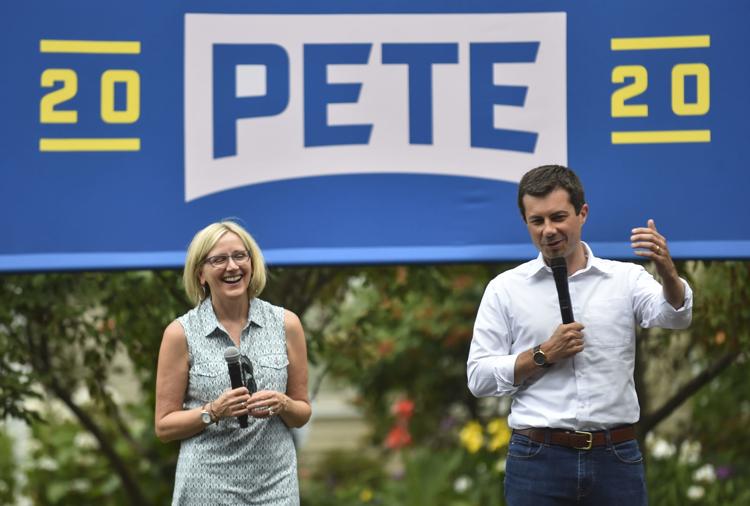 081519-mus-mayorpete-14.jpg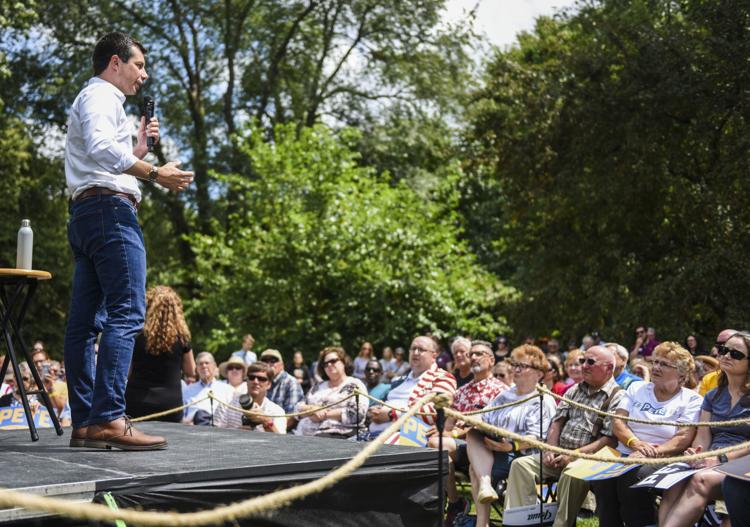 081519-mus-mayorpete-15.jpg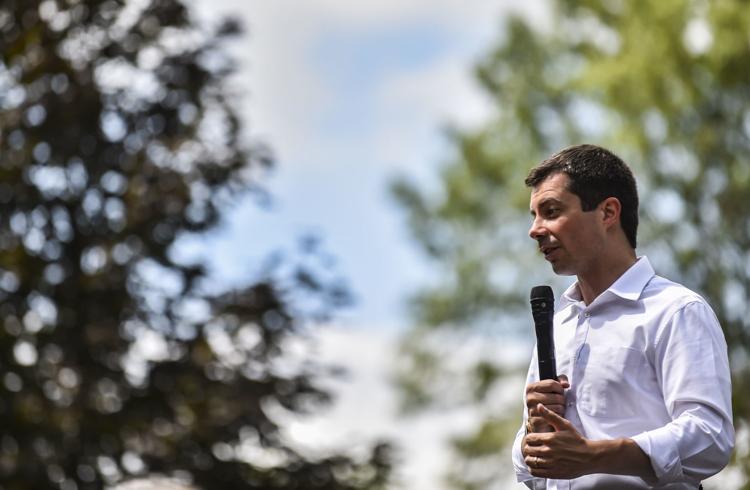 081519-mus-mayorpete-16.jpg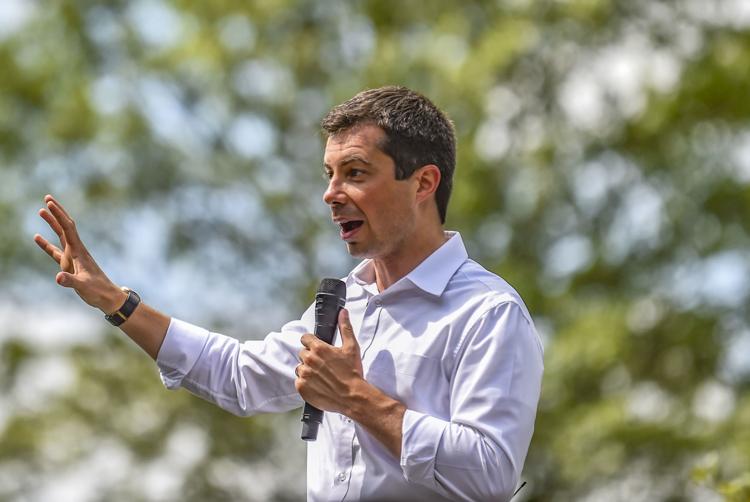 081519-mus-mayorpete-17.jpg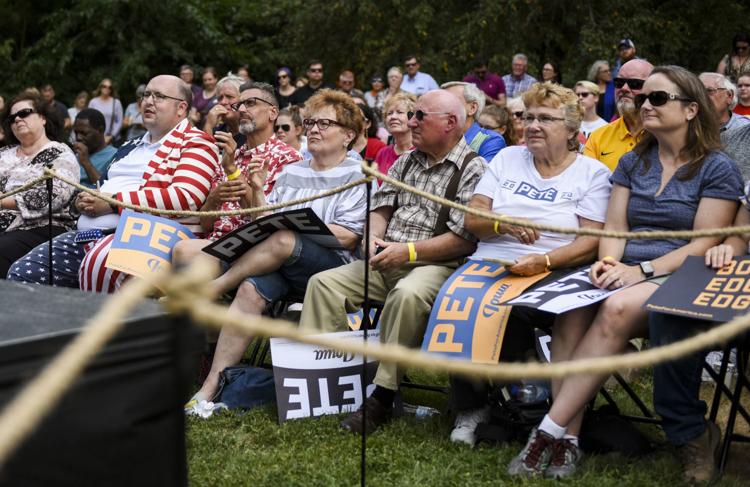 081519-mus-mayorpete-18.jpg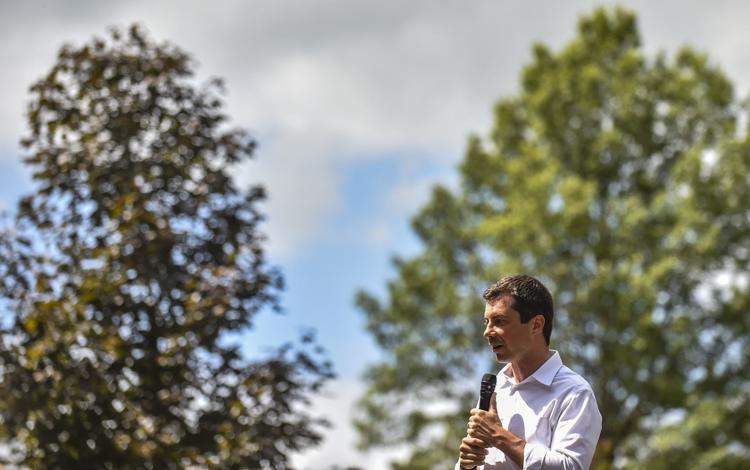 081519-mus-mayorpete-19.jpg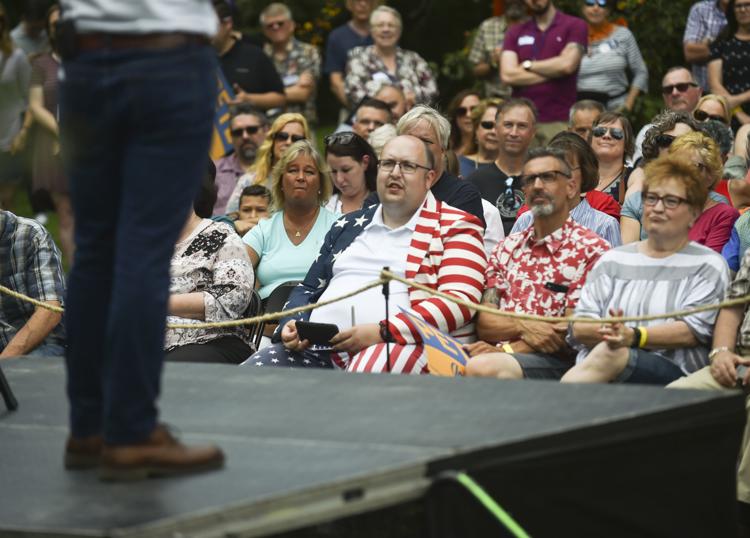 081519-mus-mayorpete-20.jpg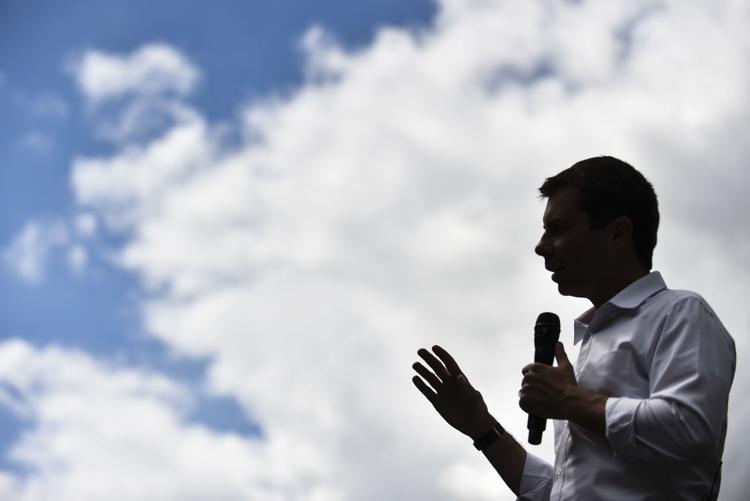 081519-mus-mayorpete-21.jpg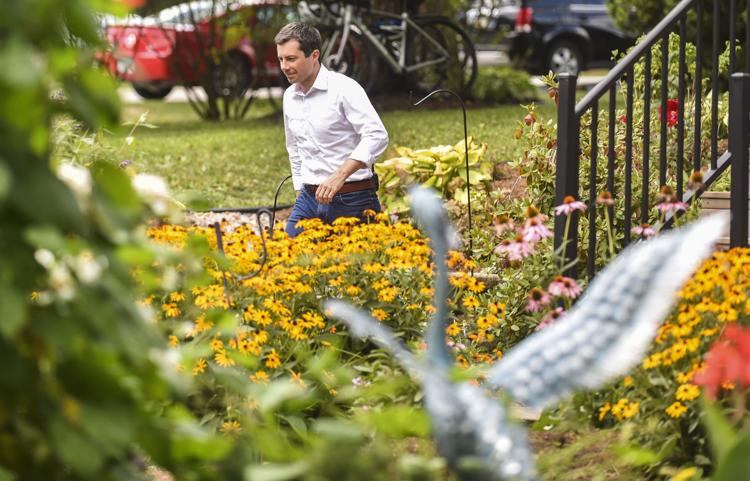 081519-mus-mayorpete-22.jpg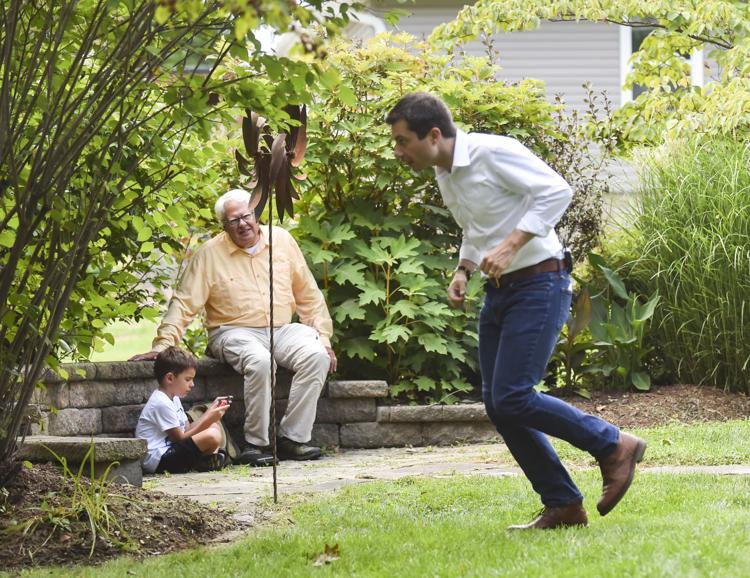 081519-mus-mayorpete-23.jpg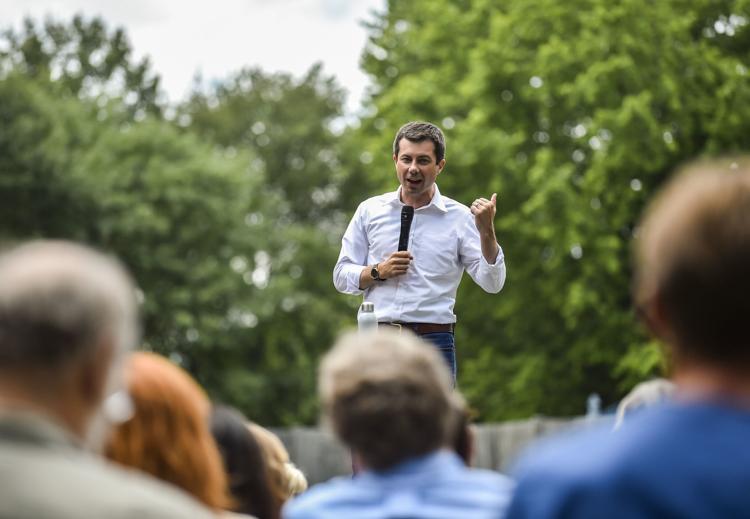 081519-mus-mayorpete-24.jpg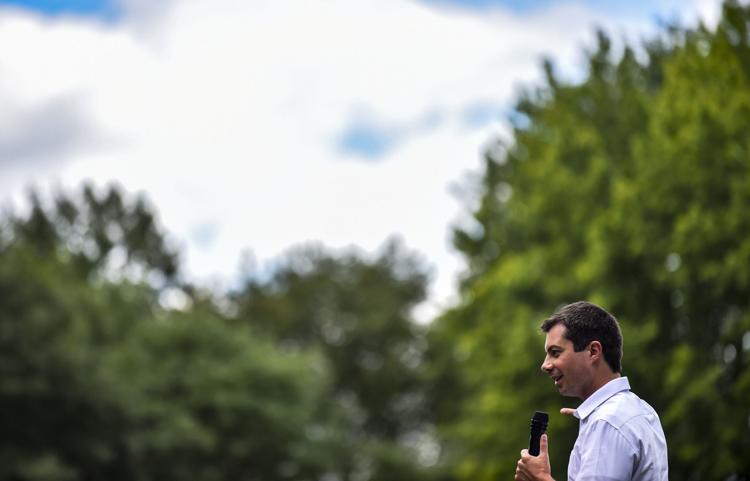 081519-mus-mayorpete-25.jpg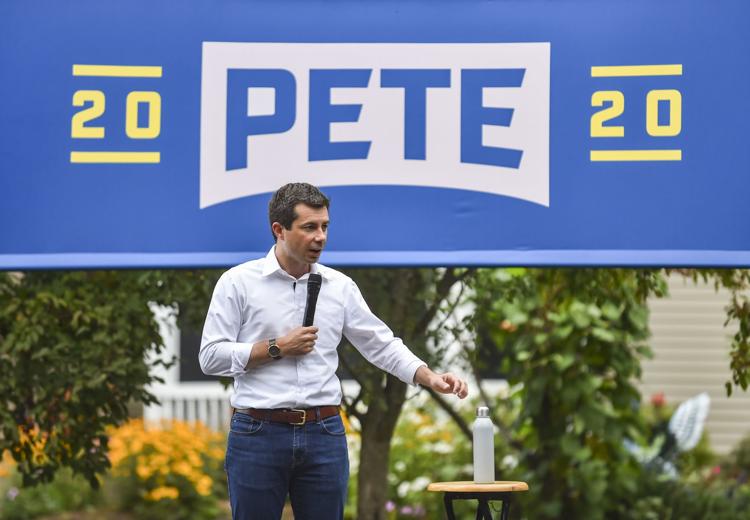 081519-mus-mayorpete-26.jpg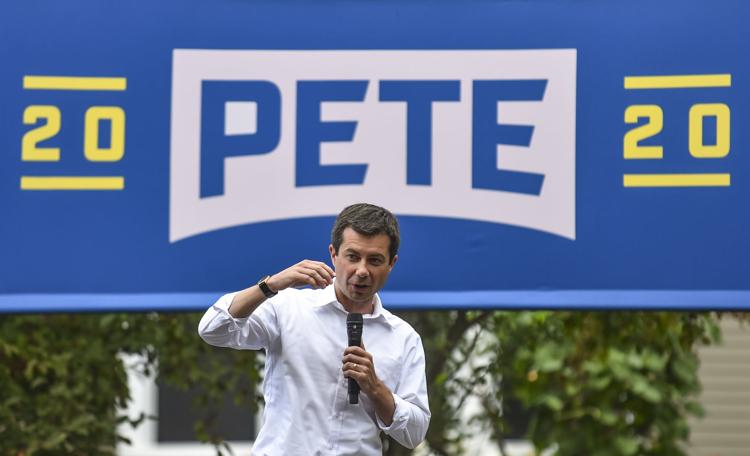 081519-mus-mayorpete-27.jpg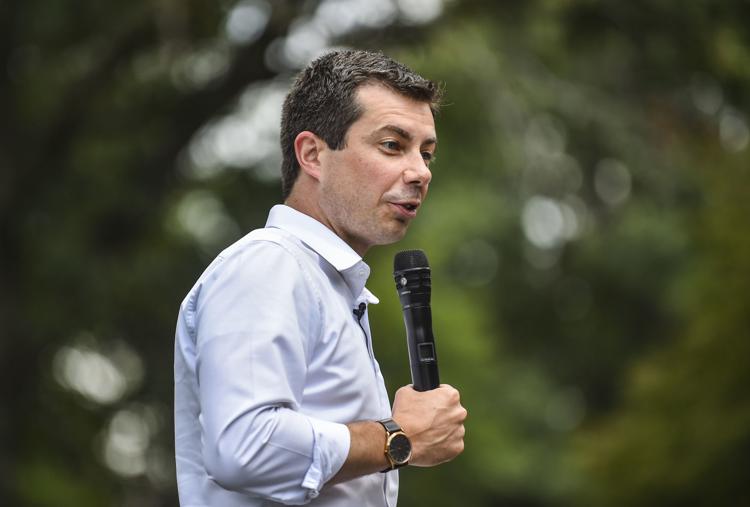 081519-mus-mayorpete-28.jpg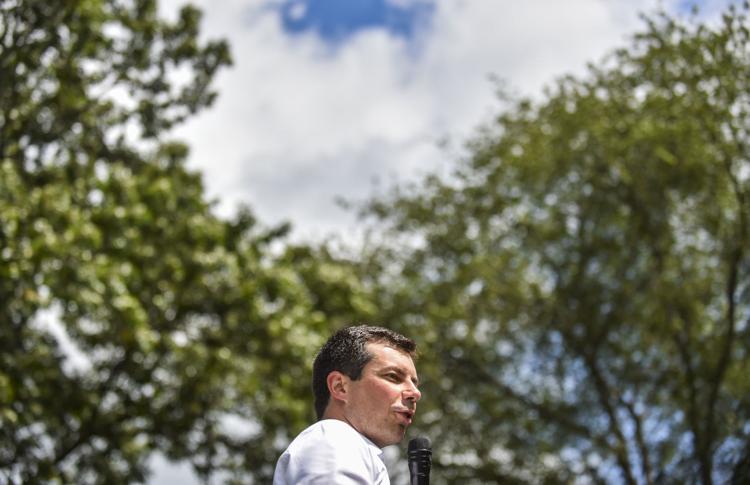 081519-mus-mayorpete-29.jpg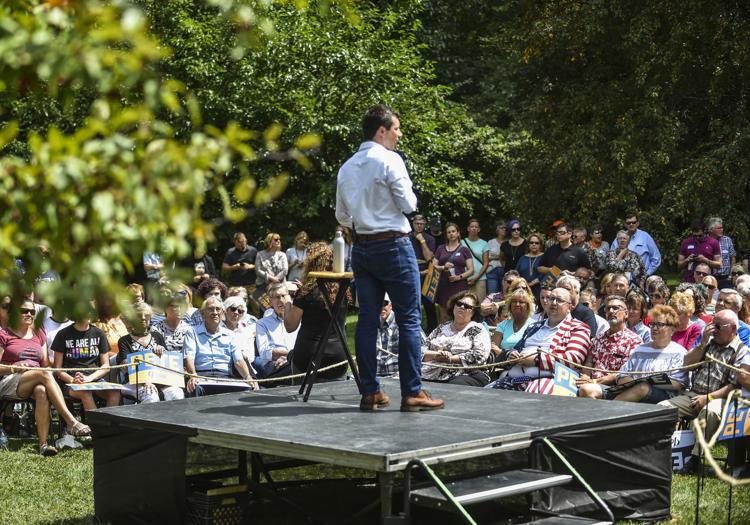 081519-mus-mayorpete-30.jpg
081519-mus-mayorpete-31.jpg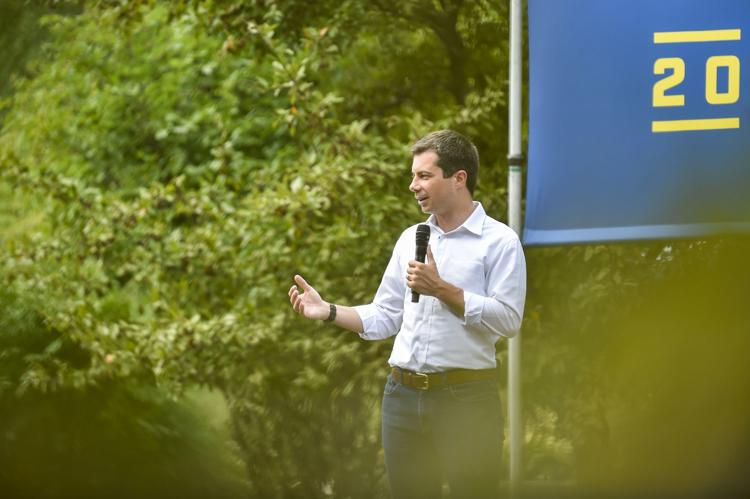 081519-mus-mayorpete-32.jpg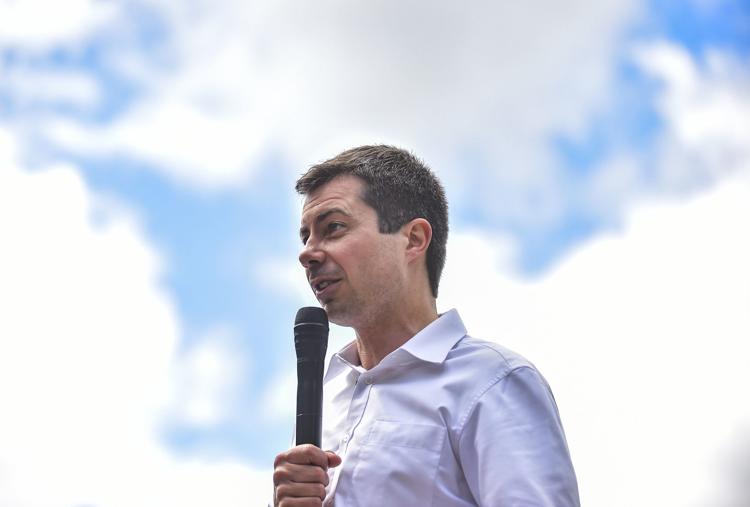 081519-mus-mayorpete-33.jpg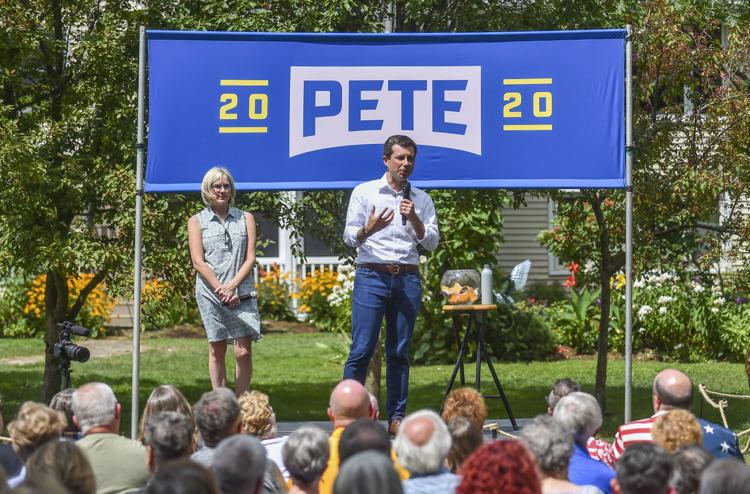 081519-mus-mayorpete-34.jpg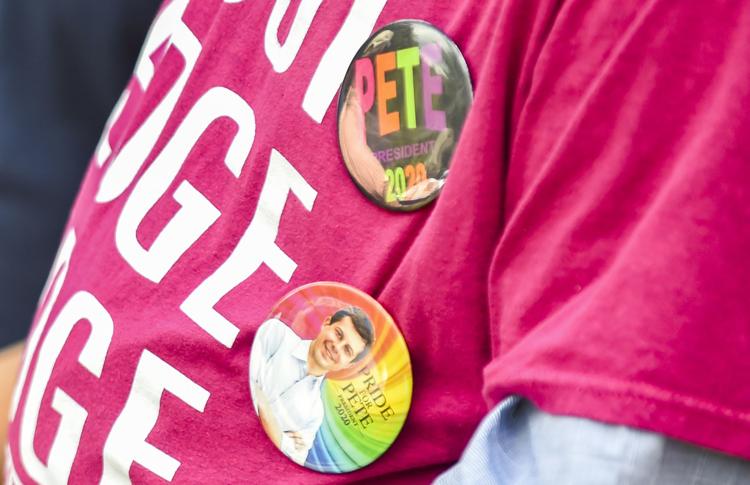 081519-mus-mayorpete-35.jpg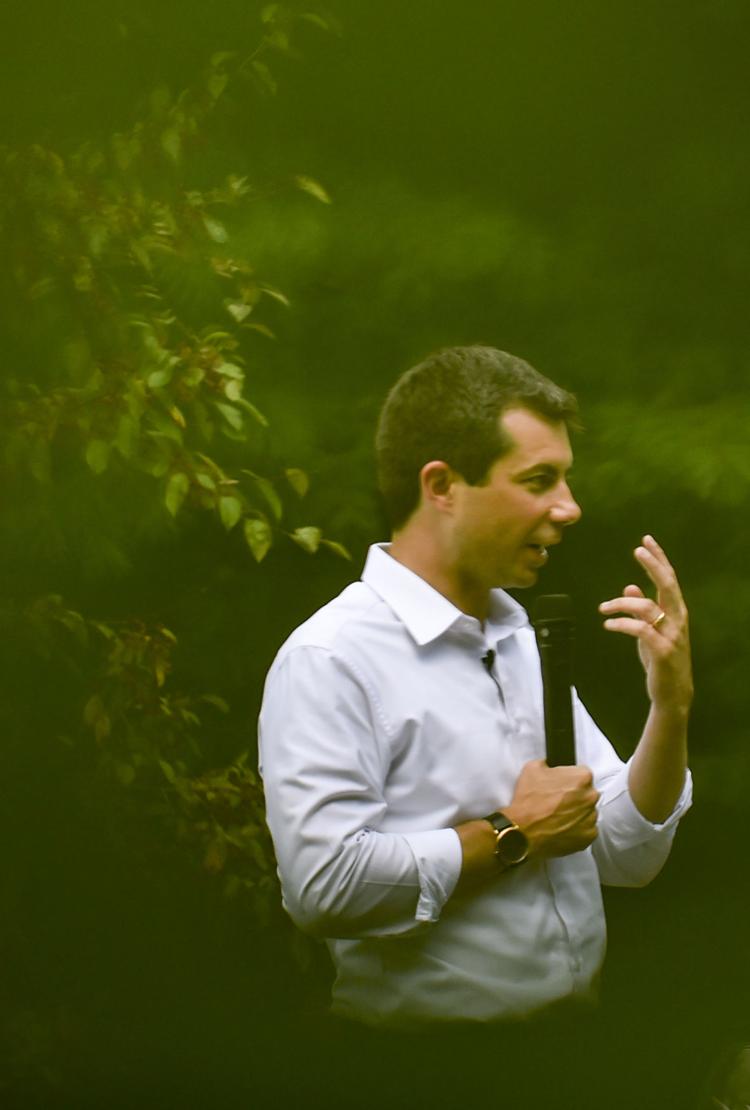 081519-mus-mayorpete-36.jpg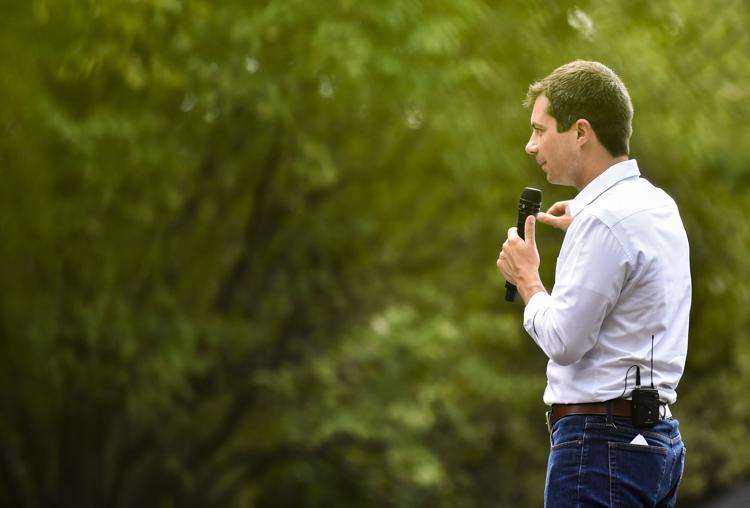 081519-mus-mayorpete-37.jpg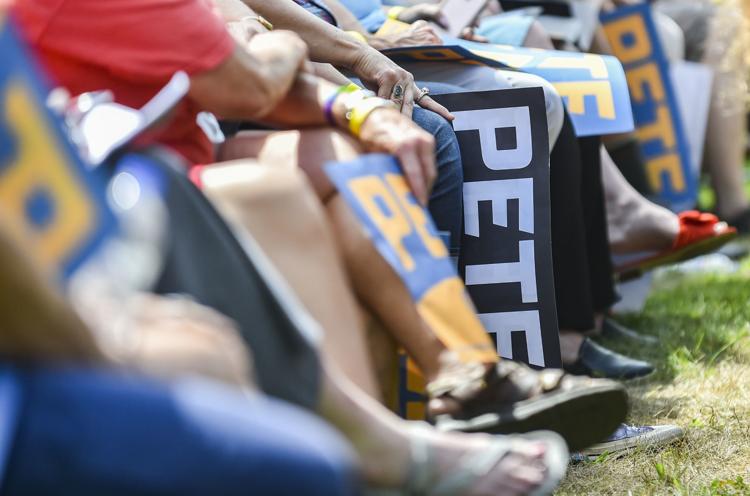 081519-mus-mayorpete-38.jpg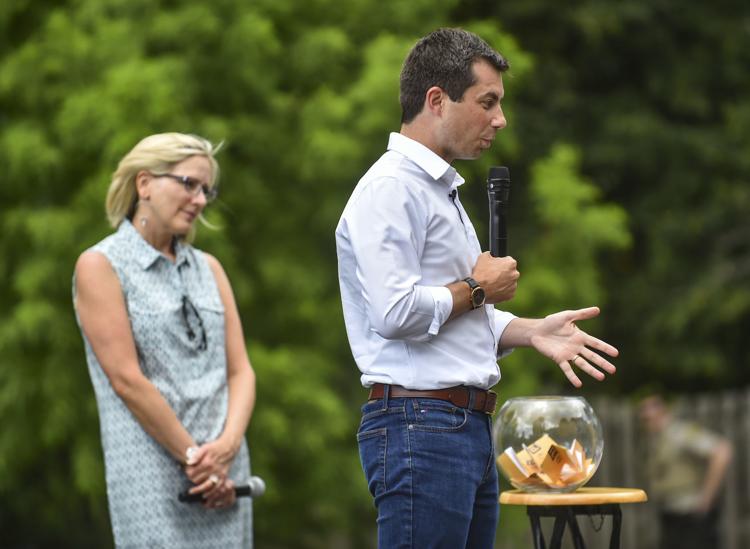 081519-mus-mayorpete-39.jpg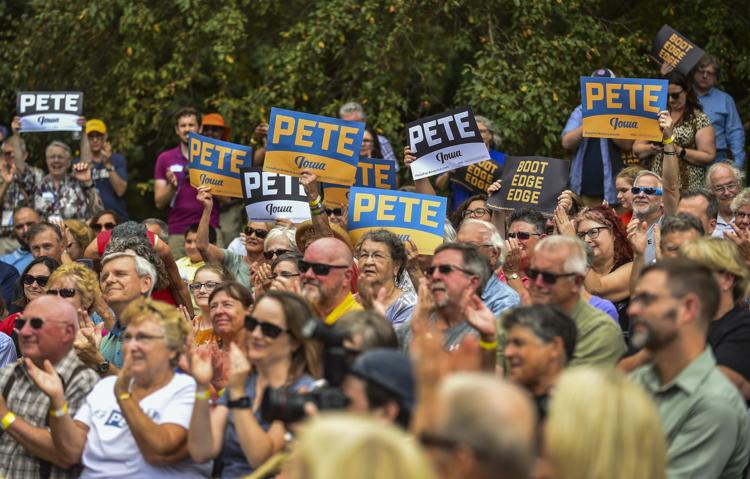 081519-mus-mayorpete-40.jpg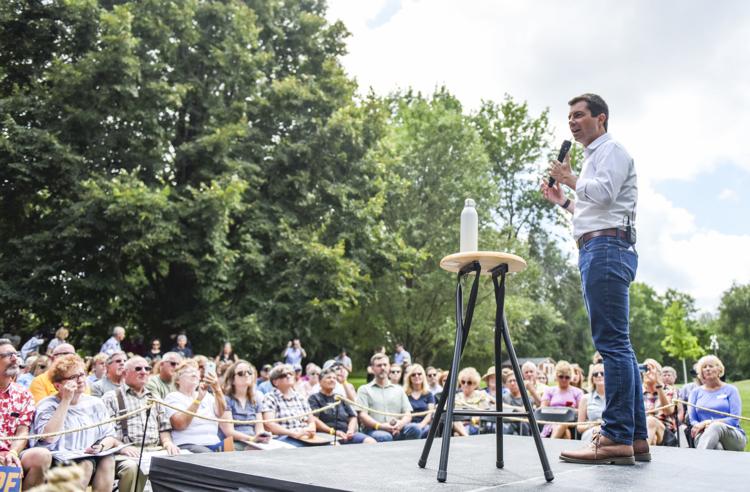 081519-mus-mayorpete-41.jpg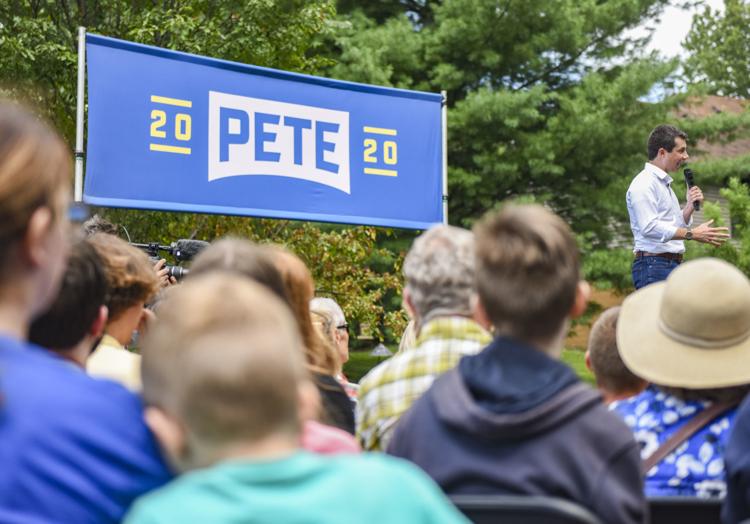 081519-mus-mayorpete-42.jpg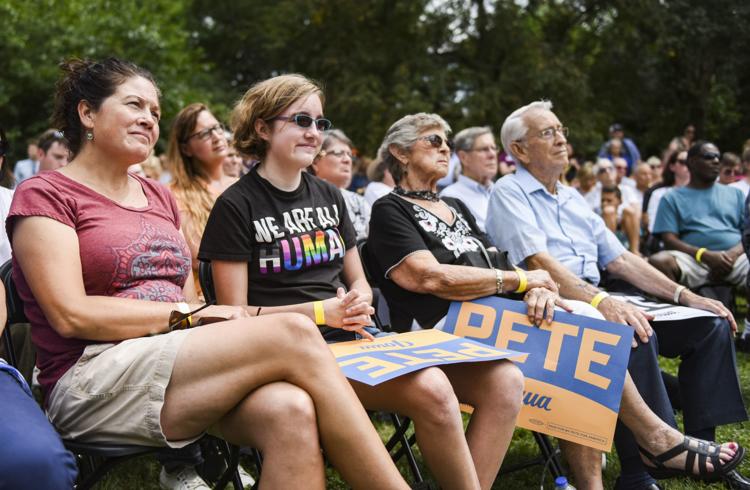 081519-mus-mayorpete-43.jpg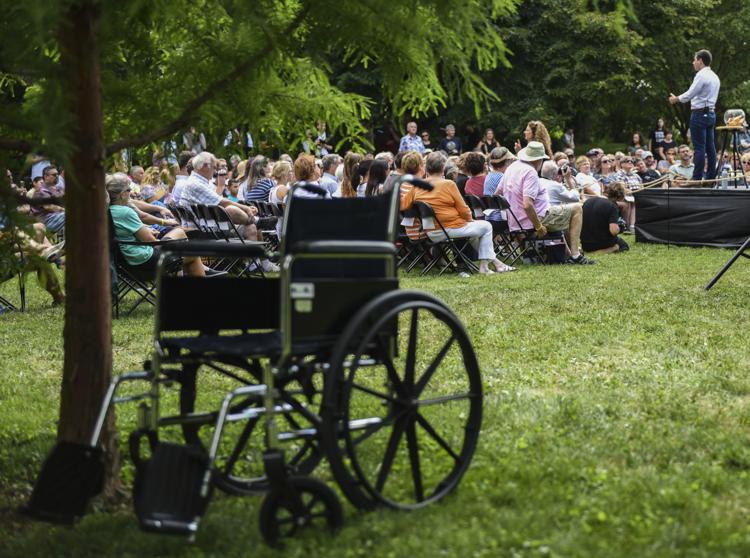 081519-mus-mayorpete-44.jpg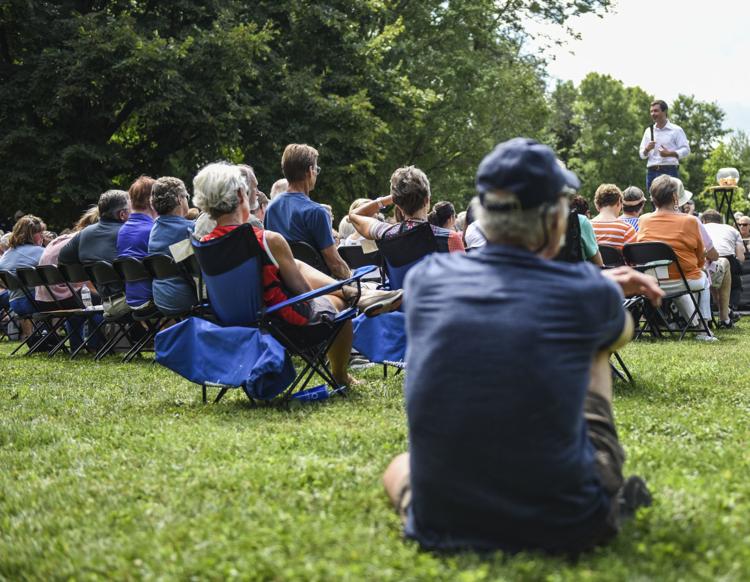 081519-mus-mayorpete-45.jpg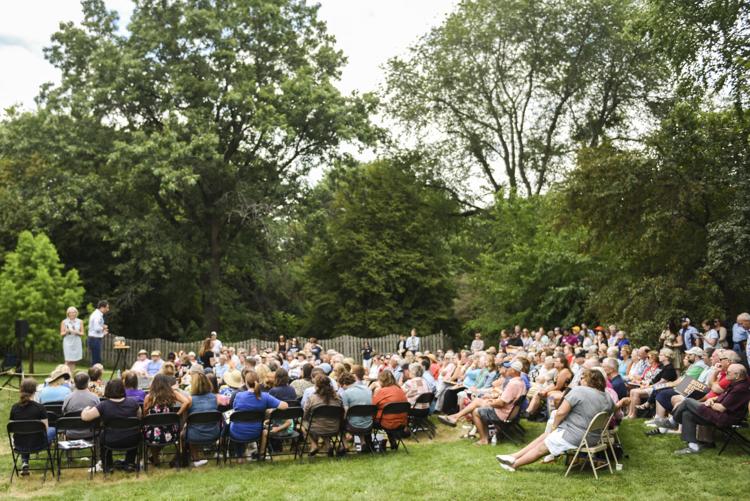 081519-mus-mayorpete-46.jpg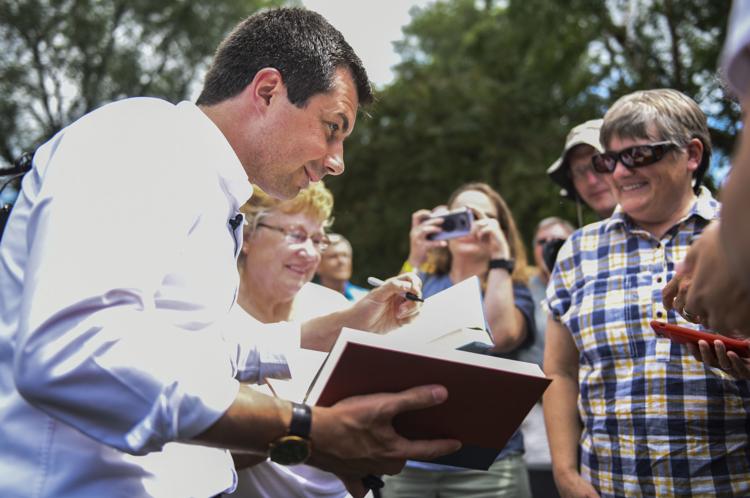 081519-mus-mayorpete-47.jpg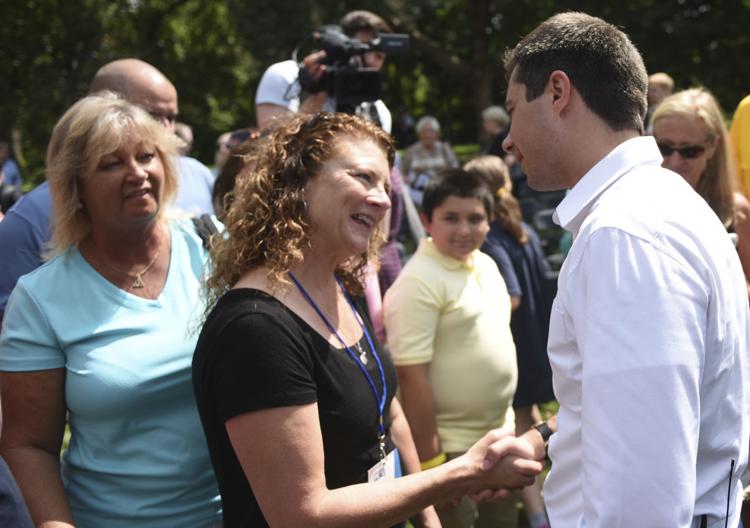 Iowa Caucus: Meet the 2020 candidates