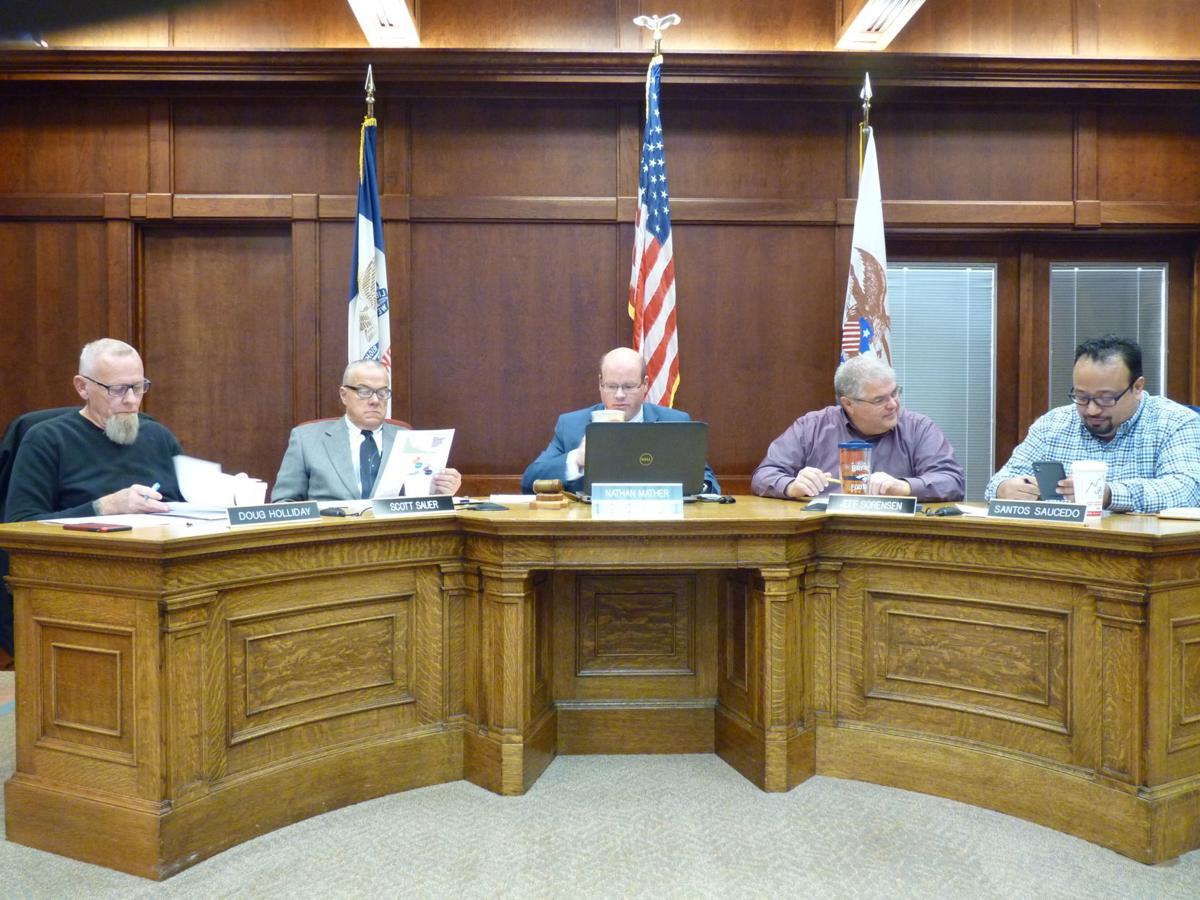 MUSCATINE — While the Muscatine County Board of Supervisors approved leaving the Eastern Iowa Mental Health and Disability Services Region Monday morning, there is no guarantee it will be accepted by another region.
Muscatine County officials plan to apply to join the Southeast Iowa Link region during its Nov. 13 governing board meeting. SEIL CEO Ryanne Wood was unavailable for comment Tuesday. SEIL board president Rick Larkin confirmed there had been initial discussions between Muscatine County and SEIL, but discussions have not gone beyond that.
"We have a finance committee and they are going to talk with them and report back to our board," Larkin said.
Larkin said he learned Muscatine County may apply for membership about two weeks ago. If membership worked out financially, he said, he would have no objection to Muscatine County's admission. It would require a vote of the board to approve the move.
Lori Elam, CEO of the Eastern Iowa region, said in the event SEIL does not accept Muscatine County, it could apply for membership to the only other contiguous region, the East Central region that includes Cedar Rapids and Iowa City, or the Iowa Department of Human Services could mediate an arrangement between Muscatine County and the Eastern Iowa region. Counties are required by law to be a member of a region.
Elam received Muscatine County's letter indicating its intent to leave the region on Tuesday. She said she understood why the county is leaving and hopes for the best. The goal is for people to get service no matter the region providing it, she said.
Each region has a different tax cap and Muscatine County would be able to levy about $12 more if it is a member of SEIL, she said.
The Eastern Iowa region recently cut its budget by over $1 million. With Muscatine County leaving, its annual revenue would drop from $9.2 million to $7.6 million, but they would no longer have to offer services to Muscatine County, Elam said. The advisory board would change and the 28E agreement would have to be amended and submitted to the state.
"It's a process," she said. "We'll be OK. We'll make sure we are communicating well with the governing board and the citizens and making sure they know where to go to get help."
Jack Willey, the Eastern Iowa board president, said he was "disappointed" by Muscatine County's decision to leave. He said there are financial problems, but many come from unfunded mandates from the state.
"I thought we had a good working relationship and I honestly have mixed feelings about their decision and why they made it," he said.
Be the first to know
Get local news delivered to your inbox!