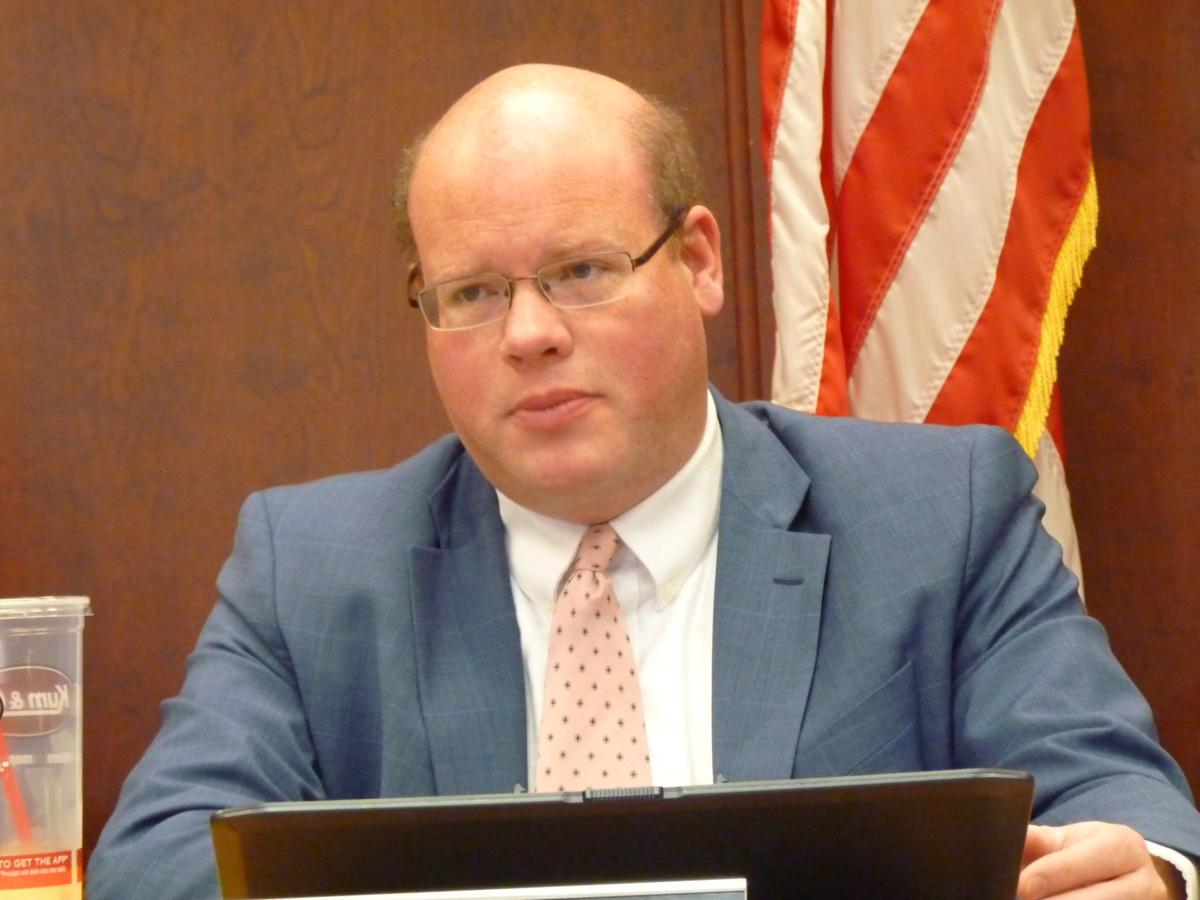 MUSCATINE — In the sole contested Muscatine County Board of Supervisors race during the primary election, Democratic candidate Michelle Servadio-Elias defeated Henry Marquard and will go on to face incumbent Nathan Mather in November.
According to the unofficial election results, Servadio-Elias received 1,563 votes while Marquard received 1,188. Mather, who was uncontested for his party's nod, received 2,732 votes. Servadio-Elias was happy the turnout using absentee ballots was high and credits her win to the voters feeling she had a great record and would be true to her word as a supervisor. She said a win in November would also require people to come out to the polls.
"I think the media needs to say here is a female veteran who came out of nowhere with $500, didn't go door-knocking, didn't have fundraisers while people are poor and broke, I didn't spend $3,500 for a direct mailer to everyone in the county, I didn't do any of that," she said. "I didn't take advantage of people when they are low and broke and don't have jobs. I did it fair and square. I did it honestly. I did it with integrity. I did it based on my record and who I am. I didn't take swipes at anybody or call anybody names. I did it just by being me."
Servadio-Elias said, especially with the COVID-19 outbreak causing people to shelter in place, campaigning to put her name on November's ballot was a challenge. She said that she had spent $500 on the campaign so far. She also said that the election felt as if she had to run "against two men. Every single thing they did, it was Henry and Ed (Askew) against Shelly. If you think about it, I didn't just beat one man, I beat two."
Marquard said this morning his plan at this point is to retire from politics in the county. He said he will still be available to help if needed, but doesn't feel he will run for office again.
"I lost, somebody else won and that is about all I have to say," he said.
He said the "wild card" was the number of people voting who had not participated in primaries before. Marquard believes there was a different group of voters he hadn't anticipated.
Mather said his focus is to continue to do county business, saying there are many challenges that are still facing the county which need to be addressed, especially getting the county back on its feet after being closed.
"I'm glad the primary season is over," he said. "I think a lot of people have been making a lot of noise just to make names for themselves and I think it distracts from work being done by the county and what public and private interests have to do."
While normal campaigning won't be possible with such things as the county fair and parade season in the county canceled, Mather said he is working on a strategy to get his message out.
"It's uncharted territory," he said. "The bread and butter of campaigning is going to events and knocking on doors. At least for now those are unlikely to happen or at least be curtailed."
Askew had run unopposed for the Democratic Party's nomination to face off with incumbent supervisor Scott Sauer. With the county reopening after COVID-19, he is planning to go out into the county and meet constituents as well as have town hall meetings in Wilton and West Liberty.
"Muscatine County doesn't stop at the city limits of Muscatine," he said.
Sauer, who received 2,853 votes in his uncontested race, said his focus will be to continue to work hard to make sure as many people as possible know he is seeking re-election and plans to continue forward with county work during the coming months.
Be the first to know
Get local news delivered to your inbox!