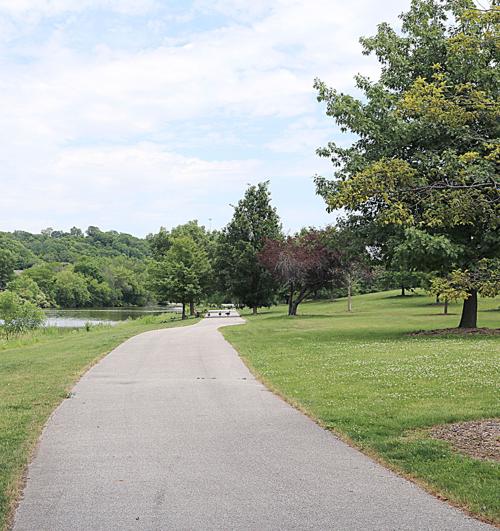 MUSCATINE — The plans for a series of projects that are part of the Southend Community Improvement project will be created with specifications and purchase orders to move forward after the Muscatine City Council gave the go ahead Thursday evening to proceed with the projects.
During its regular meeting, the council voted to move ahead with projects that would add a street crossing to Oregon Street as well as provide additional amenities to Taylor, Musser and Kent Stein parks. The design and construction of the projects are being funded through a private donation of about $2 million. While the developments will result in additional maintenance for the city, the costs will be minimized through the design process as much as possible.
"I think the entire community is excited about these projects," Richard Klimes, director of parks and recreation, said. "We held several meetings and lots of information was gained through this. All the information put together got lots of neat projects."
Several council members attempted to make the motion to approve the proposal, but the motion was given to council member Osmond Malcolm and seconded by council member Nadine Brockert. Council member Kelcey Brackett recused himself from voting because he was on a steering committee that worked on the projects and was part of making the funds available for the process.
A steering committee had worked with city staff to develop the proposals and were put up for public input during parks and rec advisory committee meetings.
Klimes said there was four phases of projects that would be created to move ahead with. The first phase is an enhanced Oregon Street crossing with high intensity activated crosswalks. The second phase is Taylor Park enhancements, which include an all-inclusive playground, a splash pad, pickle ball courts, restrooms, parking lots and a park picnic shelter. The third phase will install an all-inclusive playground in Musser Park as well as a picnic shelter and trail extension. The fourth phase will add a sunset housing playground, picnic shelters and causeway trail paving to Kent Stein Park. Klimes explained all-inclusive playgrounds were sensory movement ground-level play units.
"Splash pads are very popular," he said. "I know a few council members who want to see splash pads not only here but throughout the community. As we can we will implement those into the budget process."
During discussion council member John Jindrich asked if any of the $2 million in funding would go for maintenance. He also asked if additional equipment would be needed to take care of the new items. On learning the budget would not be used for maintenance, he asked Klimes where the money for new maintenance equipment to take care of the areas would come from.
Klimes explained the new areas would be more "maintenance-friendly." Council member Peggy Gordon commented that questions regarding maintenance would soon be asked. Klimes also said the donations would help enact council goals regarding the quality of life.
"Getting these wonderful gifts is one thing but what does future maintenance and additions and updates in a few years … we are going to keep watching for that," Gordon said.
With the approval Klimes said that within a week the parks and rec department would begin the design process. In March, when there will not be as much staff, the process will be turned over to a contractor. He said many of the council items would come up quickly.