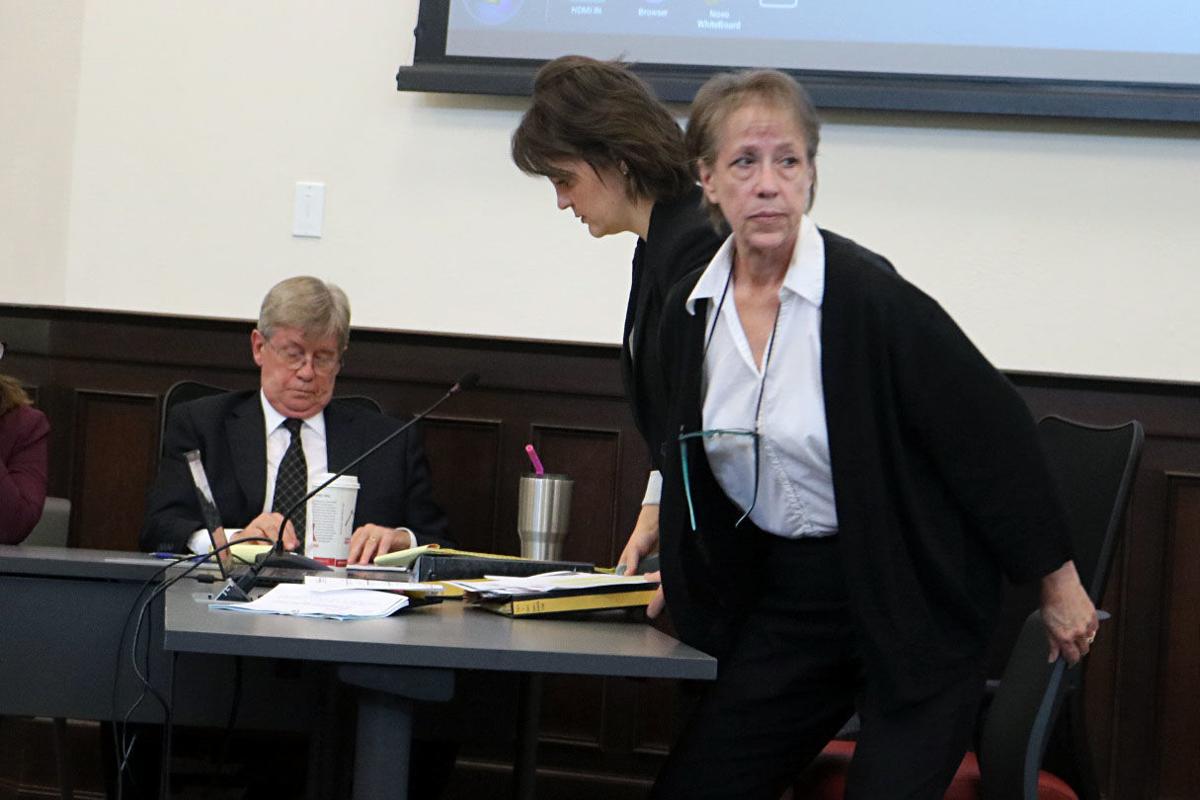 MUSCATINE — A 12-person jury and two alternates heard opening statements and testimony Tuesday in the second murder trial of Annette Cahill.
Cahill, 56, was arrested and charged with first-degree murder last May for the 1992 killing of her former boyfriend Corey Lee Wieneke of West Liberty. The first trial took place in March and was declared a mistrial by Seventh Judicial Court Judge Patrick McElyea because the jury could not find a unanimous verdict.
The case went cold for a number of years until a woman came forward to tell investigators about what she heard in 1992. Jessie Becker was 9-years-old when she overheard Cahill allegedly confess to killing Corey. "I'm sorry, Corey. I'm sorry I killed you. I never meant to hurt you," Ostergren quoted. Becker approached investigators with the informaton in 2017, which ignited the case.
MUSCATINE — Seventh Judicial District Court Judge Patrick McElyea declared a mistrial Tuesda…
In opening statements, state's attorney Alan Ostergren said what led to Wieneke's death was a "fish or cut bait moment" the jury would hear from Cahill in recorded interviews during the trial. Ostergren said Wieneke and Cahill had plans to leave the West Liberty area for Missouri to start a new life together, but those plans changed the moment Wieneke's involvement with another woman led to an argument.
"Within hours ... he will be beaten to death with a baseball bat," Ostergren said.
Wieneke was found dead the morning of Oct. 13, 1992, by his live-in fiancee. The murder weapon, an aluminum baseball bat, was found by a TV news crew about a mile from the home.
Cahill's defense attorneys Clemens Erdahl and Elizabeth Araguas waived opening statements.
Retired Iowa Department of Criminal Investigations case agent Kenneth Sandy took the stand first Tuesday afternoon. Sandy described crime scene photographic evidence of the home and Wieneke's body to the jury and explained how the investigation unfolded more than 25 years ago.
"We were not using DNA for forensic purposes at that time," Sandy said.
Red fibers found on the bat were tested against fibers on Cahill's coat and fibers from the inside of a car Cahill rode in around the time of the murder. After questioning from the defense, Sandy said after testing the fibers, there was "no physical evidence linking Cahill to the scene." Cahill's fingerprints also weren't found on the bat.
Sandy said there was nothing reported missing from the home at the time and no signs of forced entry. The defense asked him about another possible suspect in the case at the time. Sandy said there was interest from another investigator into a theory that a local man, Robert "Bob" Morrison, killed Wieneke because Morrison's wife Melissa had been having affairs. Bob Morrison killed Melissa then himself in a murder-suicide in 1995, three years after Wieneke was killed.
Sandy repeated a line about Cahill similar to one he said in the March trial: "She was always cooperative," he said, but he wasn't sure she "always told the truth."
An indentation on the bedroom door frame where Wieneke was killed was consistent with something size and shape of a bat, Sandy said, as well as the blood spatter patterns.
The bat was sold at Walmart, he said, and investigators were never able to identify who bought the bat or when it was sold.
The last testimony for the day came from John Schneider. The farmer from Lone Tree was out collecting seed corn near the Wieneke home the day Corey was found dead. He testified to seeing the bat on the side of the road that day and reported it to law enforcement.
Testimony is expected to continue Wednesday. Ostergren said a witness will testify that he saw Cahill pull bloody clothing from her car and burn it after Wieneke was killed.
Be the first to know
Get local news delivered to your inbox!