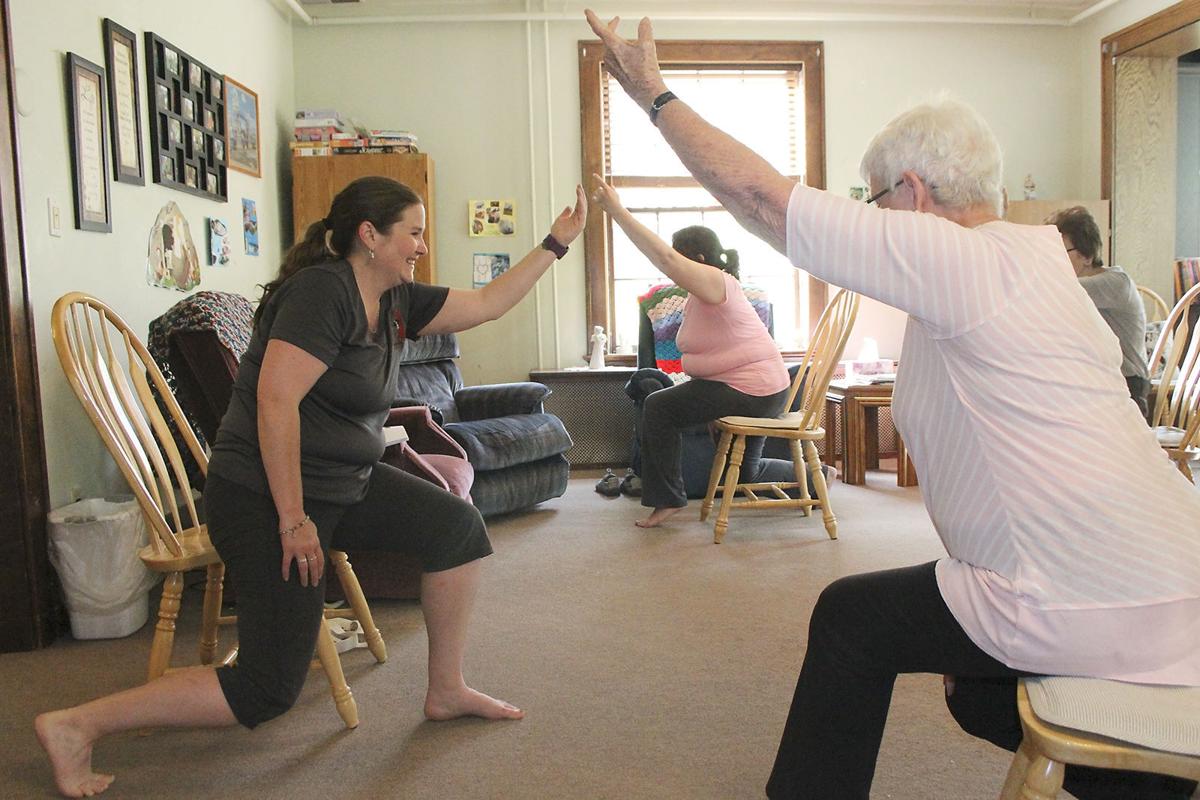 MUSCATINE — Kathi Eichelberger wasn't worried when her doctor told her that there was "something weird" about her routine mammogram almost eight years ago.
But then weird gave way to a cancer diagnosis.
'Your situation is… a-typical," she recalled the doctor saying.
Her cancer, she found out, spread to her lymph nodes.
At the time of her diagnosis, the only support groups available were in Iowa City. But Eichelberger had young children at home and a teaching job. She could not go to Iowa City for support groups.
Eichelberger recovered from her cancer in 2009, but the diagnosis and the treatment forever changed her.
"It hits you a lot harder than you think it will," she said. "It's not the day that I got my diagnosis, it's the day that I had my mastectomy and the day that I found out it's gone."
The Gilda's Club support network was not available in Muscatine when Eichelberger was diagnosed, but it was around when her mom, Julie Herold, was diagnosed with breast cancer a year and a half ago.
Now, mother and daughter attend Gilda's yoga workshops. On Thursday evening, they and two other women participated a gentle workout, stretching this way and that in their chairs.
In the first 4 weeks of the 6-session course, participants stretch in their chairs. Later, they will work their way up to standing poses.
"Any pose that you do on the mat, you can also do on the chair," said instructor Kelly Hendershot.
And chair poses are designed for varying abilities.
"Often time when I teach the poses, I'll teach different variations on how to do it, so we'll start at a low level and slowly build up so people have stopping points if it's too much for them," she said. "Others, if they want to get more into the bend, there's adaptations (for that) too."
The yoga workshops are part of Gilda's emphasis on the whole person. The organization also holds regular support groups, educational workshops on topics such as nutrition, wellness and alternative medicine and offers other types of assistance.
Yoga, Hendershot said, is particularly suited to people with cancer and their caregivers.
"Stress relief is a big perk," she said. "And then a lot of people going through cancer treatment get really fatigued from the cancer treatment itself, so yoga is a way to kind of help with that fatigue."
Comradery and support, said participant Vickie Smith, is another perk of the program. Smith was diagnosed with kidney cancer 3 years ago. She participated in a Gilda's Club nutrition and wellness course during her treatments and continues to come to events and support groups.
She said it helps to be in a room with others who have had similar experiences.
"You don't really have to talk about your cancer at all," she said. "You're just happy to have survived and you don't really have to mention it. But it is part of a club you don't want to belong to."