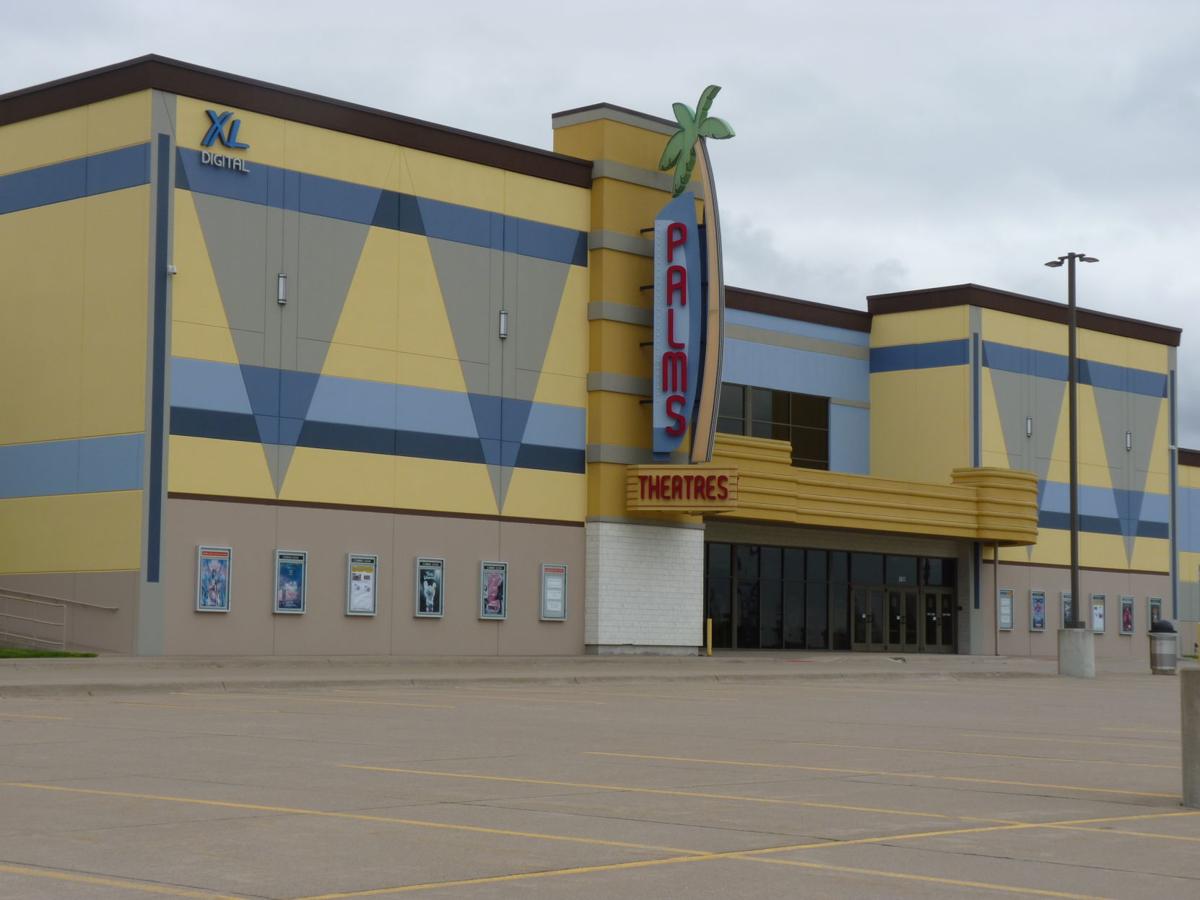 MUSCATINE — Due to the short notice given by Gov. Kim Reynolds that movie theaters can reopen as early as this weekend, it will still be a couple of weeks before The Palms 10 in Muscatine opens its auditoriums to guests.
Fridley vice president Russell Vannorsdel said the target date to reopen Muscatine's cinema is May 29. He explained that Fridley had asked the state to consider reopening movie theaters on Memorial Day. He said the theaters had found out they would be allowed to reopen on Wednesday, leaving them in a position not to be able to open all 18 theaters the firm owns in Iowa.
'We have been in communication with the governor's office for the past three weeks putting together a four page document of guidelines that Fridley Theaters would like to utilize when we get the opportunity to reopen," Vannorsdel said.
Theaters were among the businesses that had to close as a result of the COVID-19 pandemic in the United States. On Wednesday, Gov. Kim Reynolds announced theaters would be among the businesses to reopen this week, along with zoos, aquariums, museums and wedding reception venues. Under the guidelines, bars will reopen on May 28.
Vannorsdel said Fridley has been working to put the guidelines in place. This Friday, Fridley is going to do test runs at their theaters in Carroll and Cherokee. Vannorsdel says if Fridley feels confident it can reopen safely, opening day for the remainder of the theaters will be May 29.
When the theaters open, they will be operating at less than 50% capacity to provide safe social distancing, both in the theaters and in the lobbies, Vannorsdel explained. In some cases the capacity will be less. He also said show times will be staggered so only one movie will begin at a time.
When the locations are reopened, there will be a brief verbal screening for guests. There will be floor decals and only a certain number of guests will be allowed in at a time. This is also to give workers time to clean and sanitize after a show. More cleaning will take place in the overnight. Staff will be wearing masks and will be screened when they arrive at work. Credit card use will be encouraged. Masks will be encouraged, but not mandatory, for guests.
While the sale of carry-out popcorn has been good, Vannorsdel said on opening day he wants the employees to focus on keeping the theater safe, so the sale of curbside popcorn would be suspended that day. He said the sale would continue during Labor Day weekend, as well as in the weeks following reopening.
"I understand that some people are ready to come back to a movie theater and others are not," he said. "For those who are not and want to stream at home but love theater popcorn, I want to continue to provide it as a curbside amenity, but on opening weekend I don't think we will do both."
Vannorsdel said the COVID-19 shutdown has had a significant impact on Fridley. He said it makes continuing operations difficult, and the company has been strategizing how to remain open. He said the community has shown great support with the popcorn sales that the company has been able to have a small revenue stream come in.
"With this low of a capacity it's going to be hard to make money, but it's going to be a first step," Vannorsdel said. "Even if we are losing a little or breaking even, it's better than the alternative of hemorrhaging money."
Most of the movies that had been scheduled to be released in the near future have been pushed back to later release dates, with film studios hoping for at least a 75% theater capacity before they release new movies. Vannorsdel said the theaters will reopen with the releases that had been showing at the time of the closure. He said there are a few new releases scheduled for June or July. He commented the theaters are exploring the possibility of using past movies that are especially suited to being seen on the big screen. He said the theaters would have social media campaigns to see which movies the guests would like to see on the big screen again.
Concerned about COVID-19?
Sign up now to get the most recent coronavirus headlines and other important local and national news sent to your email inbox daily.