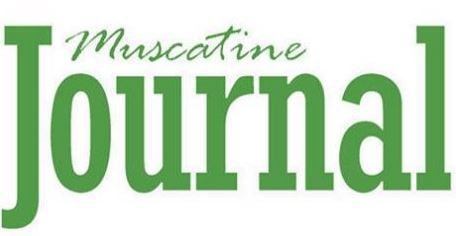 WAPELLO — After recently pleading guilty to violating Wapello's dangerous building ordinance because of the condition of three units in a trailer park he owns, a Muscatine man is now facing new accusations concerning garbage in the park.
Wapello city officials discussed their latest complaint involving Jaime Benitez during the city council meeting Thursday.
"I've driven by this every night and every morning going back and forth from (my) shop and it hasn't moved much. In fact, it's been added to," Mayor Shawn Maine reported to the council about the amount of garbage he said had accumulated in the park.
Benitez was charged in February with 30 counts of violating the city's dangerous building ordinance after city officials inspected the PAWA Trailer Park and claimed several trailers in the park were uninhabitable.
Benitez disputed those charges, but on March 2 pleaded guilty to one count and was fined $200 and given a 10-day jail sentence by Louisa County Magistrate Roger Huddle.
Huddle suspended the jail sentence provided Benitez kept the property in compliance with city ordinances. City officials said Thursday Benitez had not abided by that order.
Maine distributed photos he had taken earlier that morning, explaining they showed a couch, microwave, two trucks full of garbage and other debris.
"Today was trash day and see the garbage cans. They are still there," he told the council, adding he was going to continue to monitor the site to see how long the garbage remained.
Maine said he had talked earlier in the day to Wapello Police Chief Brandon Marquardt about the situation and they had agreed Benitez was not following through with Huddle's order to comply with city codes.
"(Benitez) is under directions to keep this clean and up to city standards and I'm sorry, but I don't think this is our standards," Maine said.
Marquardt, who attended the council meeting, agreed and indicated he felt Benitez was violating the court's order and could be facing jail.
"It's Mr. Benitez's responsibility," Marquardt said, adding he was unsure how long Huddle's order allowed Benitez to bring the property into compliance.
Maine said he would refer the matter to the city attorney and anticipated a letter would be sent to Benitez to meet the city's standards for the trailer park or face new charges. He indicated Benitez would have a 30-day deadline on the issue.
In other action, the council agreed to issue a letter to Kathy Vernon, owner of 615 N Prairie, advising her that the city had vacated an alley several years ago near her property.
According to real estate agent Duane Boysen, Vernon was planning to sell the property, but an abstract search had indicated an easement remained on the property and a portion of the property's garage could be on the easement.
Council member Larry Wagg said he had owned the property several years ago and had jointly purchased the city right of way with an adjoining neighbor, although he recalled an easement was provided to the city.
However, other city officials said there was no record of an easement, nor was there any city or other utilities using the former alley, so they felt the city no longer had a claim.
Boysen indicated the city's letter about the alley vacation should resolve the issue.
In final action, the council:
• Approved a tax abatement for 1017 S. Fourth;
• Agreed to move forward with preparing the swimming pool for the upcoming season, despite the COVID-19 outbreak.
Be the first to know
Get local news delivered to your inbox!