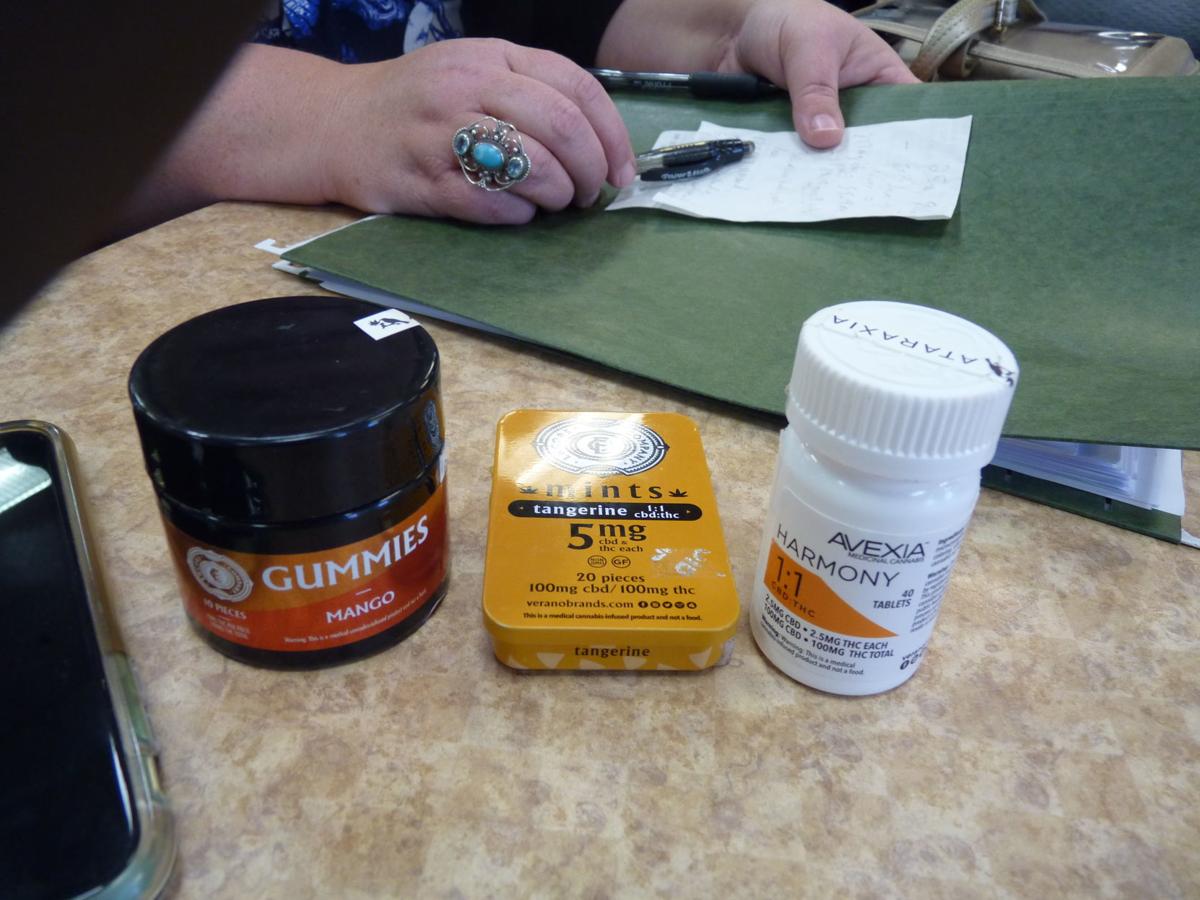 OK, so strange things amuse me. It happens. I am sorry for finding humor in an issue that is so serious. If it helps, I agree totally.
Shelly Servadio Elias is a local activist, disabled veteran and cannabis nurse. Full disclosure – she is a Facebook friend of mine and we have spoken several times. She was at the legislative forum at Muscatine Community College last Saturday to discuss cannabis treatment in Iowa and how current guidelines are simply not getting the job done.
I can't stress this enough – what we are talking about here is cannabis being used for pain relief. Cannabis being used for recreational purposes is a topic for another column. This is cannabis pain medication that is prescribed by a physician and put into a usable form by a pharmaceutical company using strict guidelines. It is one possible option for people who suffer from chronic pain. I believe this is why Shelly is as passionate about the topic as she is – because she regularly works with people in constant pain who are begging for any form of relief.
Anyway, as part of her presentation Shelly brought three empty containers that had contained medicinal marijuana. I have included a photo of these. She explained that the dosages are not sufficient to keep chronic pain in check and encouraged the legislators to revisit the issue during the coming term. Two did express interest in at least looking into the issue.
What I thought was humorous was the "hot potato" effect these containers had on people in close proximity to them. None of the legislators (that I saw anyway) picked up the containers to examine them. When Shelly finished presenting, the legislators, at least in my opinion, quickly grabbed the containers and shoved them back to her as if to say, "Get these away. Evil. EVIL!!!" How is that for being conditioned? I'm forced to wonder if they would feel this way if someone put an empty bottle that once contained oxycodone in front of them.
I have to admit I found quite a bit of humor in this and I think I inadvertently upset Shelly. Sorry about that. Don't get me wrong. There is nothing funny whatsoever about people who are suffering and simply want an effective treatment to help with chronic pain. Specifically, one that won't cause them to become an addict and end up trying to buy heroin on the street because their doctor or insurance company suddenly decides they don't need their opioid-based medication anymore. It just seemed a bit outdated that people would be that concerned about empty containers of something that, with a simple 5 minute drive across the Mississippi from where we were, is perfectly legal.
Let me make that statement again, especially for people who suffer from chronic pain and are having a hard time finding medicine in Iowa to help you simply live as best you can – assuming you are over 21, you could go across the Norbert F. Beckley bridge, sit on someone's private property who has given you permission or a marijuana-related business, smoke a joint in front of a cop and not be arrested for it. Even for recreational purposes it is legal as sea salt. People from Illinois can possess up to 30 grams of flower or 5 grams of concentrate and visitors to Illinois can possess about half that. 
During the forum Shelly spoke about addressing the advisory board of doctors that recommends cannabis dosages to the legislature and finding them not even listening to a word she says. A joke we used to have when I was in school was that anything can cause people to have a good time was something the legislature would work hard to make illegal. The unfortunate thing, going back to the "conditioned" remark, is it seems to be an all too common thought pattern that anyone who is trying to get pain medication must just want it to get high. Example — the daughter of a friend of mine needed CBD oil to help control epilepsy. CBD oil does not get you high and only contains trace amounts of THC, the substance in marijuana that creates the euphoric effect. This seems to not matter much to the legislature as it is, in Iowa anyway, still a Schedule 1 controlled substance. Trust me when I say getting a prescription is like pulling teeth.
We can't let stigmas of the past control our actions, nor can we let the actions of the lowest common denominator in society keep us from doing the right thing. People are in pain and they need help. I do have to wonder if there would be this much trouble over a medicine that did not contain cannabis.
A quick final word for people in power who make these decisions. I wish I had a dollar for every time I heard someone speaking about state economic development and the need to retain people in Iowa and encourage others to come here. Restricting pain medication is the kind of thing that will keep these from happening. Don't forget, for people with chronic pain having some form of treatment is a must and if they can't find treatment in Iowa, they will go somewhere they can.
Catch the latest in Opinion
Get opinion pieces, letters and editorials sent directly to your inbox weekly!