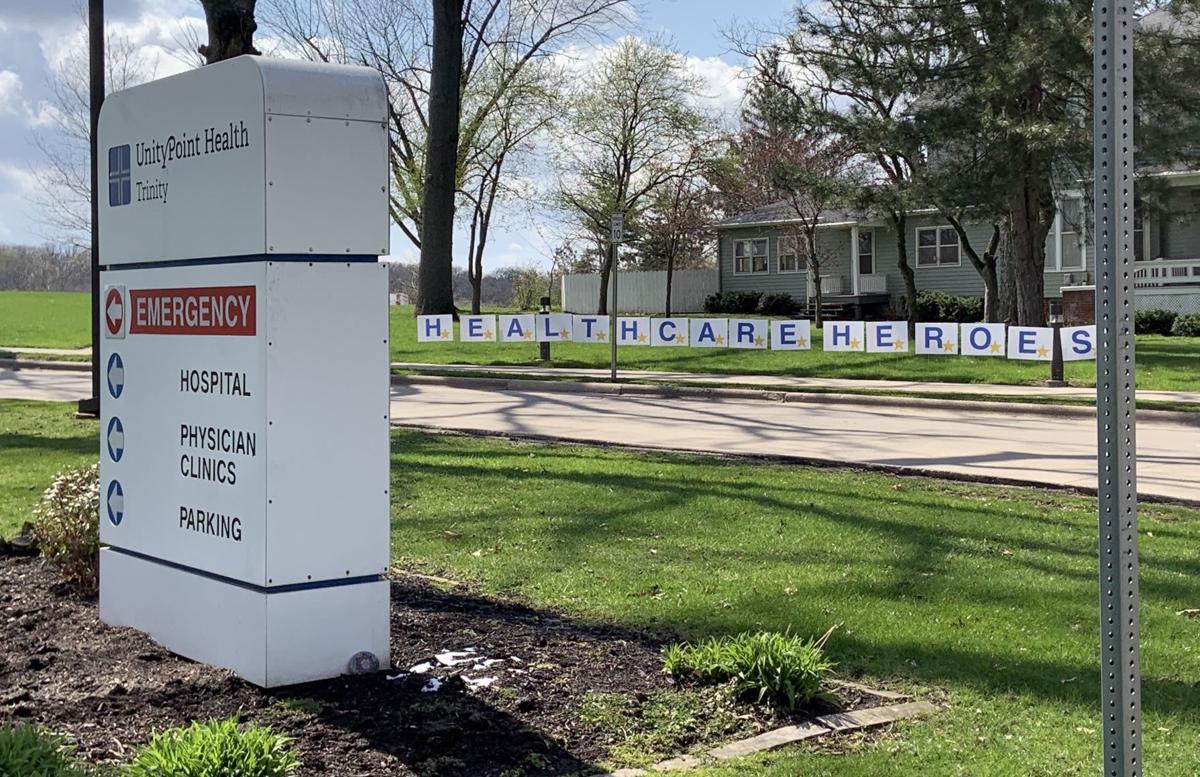 MUSCATINE - This week, the team members at UnityPoint – Trinity Muscatine received a surprise gift as thanks for the hard work they've done during the  pandemic.
"It was important that we showed how much we appreciated them," said Chairman John Beckey, "The folks on our board were looking for a way to do that, to acknowledge their commitment and perseverance through difficult times."
The Trinity Muscatine Foundation Board of Directors decided to award the Muscatine-based health care team $39,000 in Chamber Dollars which can be used at participating stores and restaurants.
 "Part of the purpose behind this was that the dollars would go to these folks, but also go to local businesses to boost their sales," Beckey said, "It creates multiple winners."
Beckey emphasized that every member of the UnityPoint team would receive Chamber Dollars, and everyone would get an equal amount. "It's not just emergency room or ICU workers," he said, "Whether you clean a room or you welcome a guest or you administrate an area, it's all of equal value to us."
With no specific plans in place, Beckey said that they are still keeping an eye on the situation and are ready to do what they can to help. "I think the Board is ready to help them in whatever ways they may need," he said, "and the pandemic may present a whole different need than Chamber Dollars."
While Muscatine County's COVID-19 case numbers are high, Beckey reported the Muscatine's medical staff, and the equipment they use are able to meet the need so far. "Truly, I think Muscatine has been somewhat fortunate in that regard, but we don't know if that's going to work throughout this event, so we'll see what presents itself as a need."
For now, Beckey, and the Trinity Muscatine Foundation Board of Directors and the Greater Muscatine Chamber of Commerce and Industry, hope that the UnityPoint team enjoys their gift.
"I think that the board and the community certainly wants to express the fact that our medical team members are our key to getting through this with the least amount of harm to our people. We appreciate the risks they take every day, and the fact that they're there for us," he said.